Deprecated: Non-static method MtxShortenTheContent::MtxPregCallbackContent() should not be called statically in /home/oldbliiv/loxpex.com/wp-includes/class-wp-hook.php on line 308


Zaira Nara is one of the models It Girl of the moment, an undisputed diva of fashion and everything she wears looks good on her, for this reason, she is one of the most sought after by national brands, to show off her outfits and be the image of the firm. But not everything is rosy in the industry, as unexpected snags can sometimes arise.

After an event, Zaira began to remove her outfit, makeup, and the details that remained to her, to feel more comfortable and rest after hours of work. With the help of people she trusted, she gradually removed the false eyelashes that were resting on her eyes, in order to show off a more sensual look, however, the makeup artist who prepared her makeup used a stronger or more permanent glue and she literally almost ran out of lashes.

Through her Tiktok account, the model shared the video, where she is seen enduring the pain and begging not to run out of eyelashes, while insulting with humor, but, although she laughed it off, the situation could have ended worse since it could lead to an eye injury or in the worst case, without eyelashes for a long time.

Finally, the extraction went well, but the scare remained and Zaira Nara wrote on the images: "You know the phrase: "beauty hurts"?"referring to the tedious moment that he spent and that he surely lived on other occasions, due to his work as a model.
Zaira Nara dazzled everyone with a transparent lace bodysuit
Zaira Nara always surprises with her different looks and as a luxury guest at "Aldente Night"the program hosted by Fer Dente In America, the model wore a black high waisted bodysuit with lace and stole all eyes.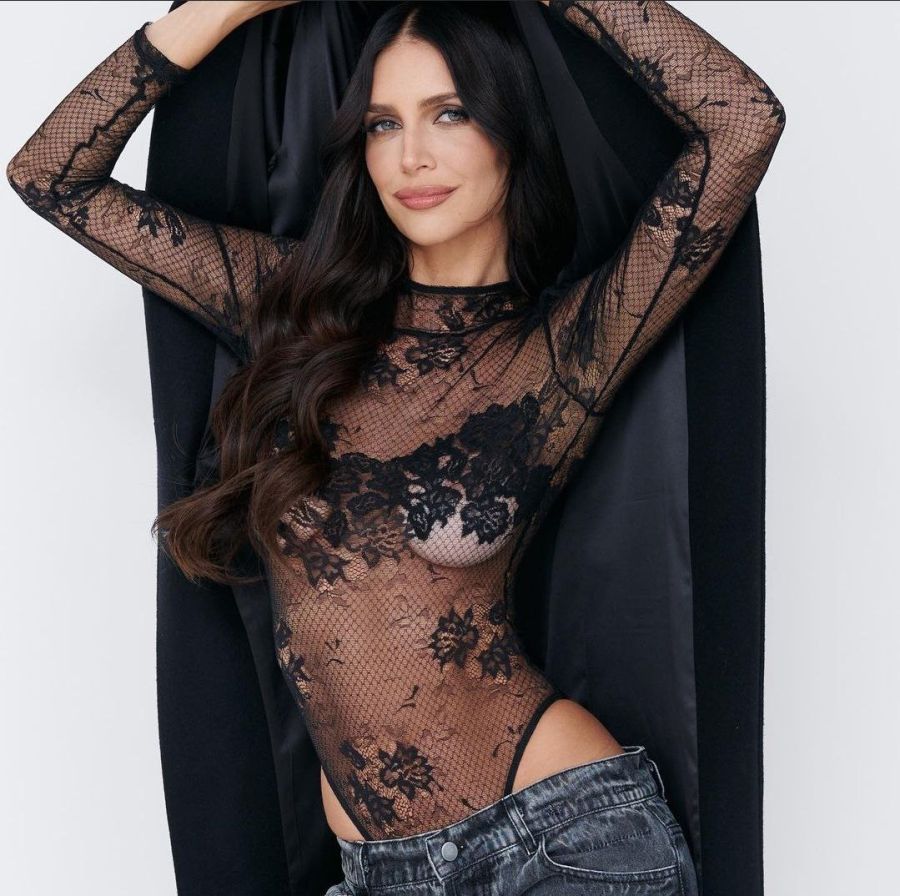 He also added a worn-style low-waist jean, along with an oversize black coat. Finally faithful to her style, she wore her brown hair loose with small waves and wore a very natural makeup but wearing a nude lipstick with gloss.
DM