Deprecated: Non-static method MtxShortenTheContent::MtxPregCallbackContent() should not be called statically in /home/oldbliiv/loxpex.com/wp-includes/class-wp-hook.php on line 308


Martha Mediavilla She is the daughter of the renowned singer Patricia Sosa and the producer Oscar Mediavilla. The young woman grew up surrounded by artistic knowledge and the world in which her parents worked always caught their attention. Away from the world of the media, Marta took her first steps at the age of 16 and, at the age of 35, she follows her own path.
What is the life of Marta Mediavilla, the daughter of Patricia Sosa
Marta grew up surrounded by the talents of her parents and getting to know the world that many of us dream of knowing when we are kids, behind the scenes. It was at the age of 16 that she had her first formal job as a backing vocalist with her mother's band and for which she toured across the country for 5 years.
As a child, Mediavilla studied musical comedy at the Hugo Midón school, where she discovered her passion for acting and children's comedies. Despite being born in the environment, Sosa's daughter never enjoyed media exposure, since she always wanted to keep her life private.
At the age of 19, she debuted on stage with the children's play Hora Libre and is currently a host on the Paka Paka channel and on public television. She along with her boyfriend, Nacho Zabala, also an actor, she does most of her work and enjoys her artistic talent for the little ones.
Before her 30th birthday, Marta moved on her own to begin living her own experience as an independent adult, but she never stopped being attached to her parents. A year ago, the singer and the producer traveled with her daughter to Egypt to enjoy family time.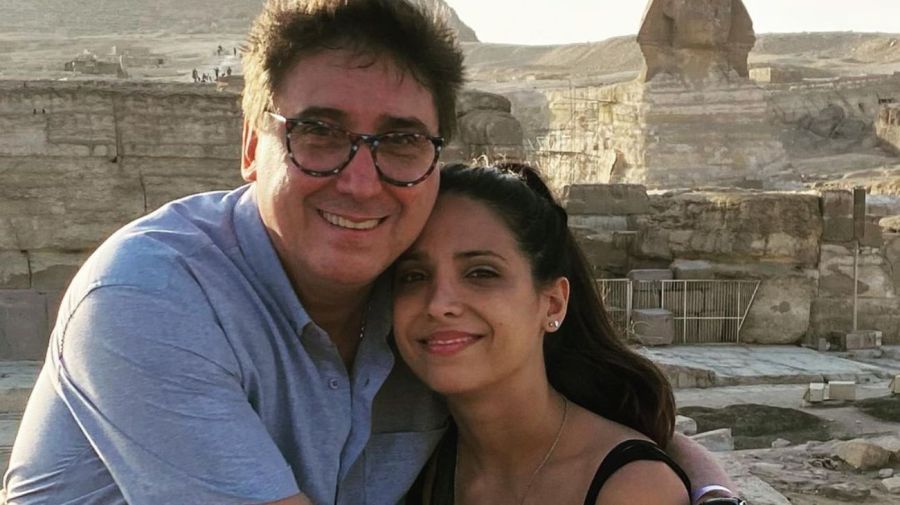 The daughter of Patricia Sosa He had assured in an interview that he did not participate in reality shows because he did not like the dangerous exposure he would face. Martha Mediavilla He shares some of his work on social networks and the majority of his followers are the mothers of the children who watch his programs.