vine flower and Luciano Castro face strong rumors of a breakup or crisis in the couple, even the actor came out to deny the statements of various show programs that confirmed the news. It was in Socios del espectaculo, that Adrián Pallares expressed: "He told me that everything was fantastic"in reference to a talk he had with Luciano.
Between twists and turns, unclarified speculation, Sabrina Rojas revived the rumors after attending the tribute to Rodrigo Bueno, since the singer would have turned 50 on May 24 and Flor Vigna sang "Amor clasificado" on stage.
From her Instagram account, the actress shared a video of the former Combate participant singing on the show, while she is cheered by the public. It is worth remembering that Flor Vigna abandoned the play in which she was with Luciano Castro to dedicate herself fully to her music.
In the images, Sabrina tagged Flor Vigna, accompanied by a fire emoji, demonstrating the good vibes between the two, despite the crisis they are experiencing with Luciano Castro, and also showed their support for the singer.
Luciano Castro denied the rumors of a separation with Flor Vigna
After Flor Vigna gave up being in the play with Luciano Castro, all kinds of rumors sprang up, from a breakup, a crisis, to the fact that the couple did not work together. However, in recent days Luciano Castro spoke with Socios y Primicias Ya to break the silence and reveal how his relationship with the artist is.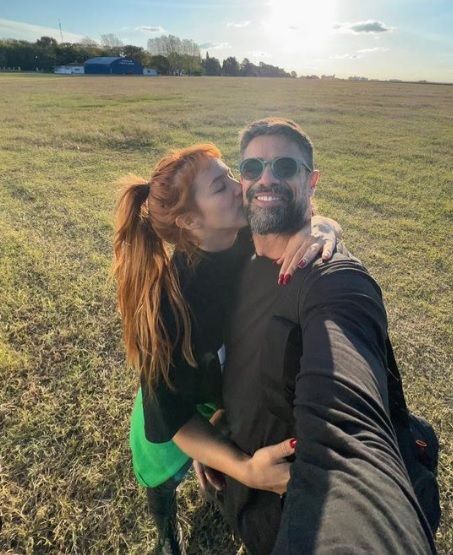 "It's not like that, we are not separated. Thank you", Castro confirmed. On the other hand, Flor expressed, about her departure from the work: . "From the beginning it was already known that I have to go on tour in July. It was already agreed upon a long time ago. With Lucho everything is fine",
DM