Manchester United legend and current TV analyst Gary Neville admitted that he mistook Egyptian Mohamed Salah, the Liverpool star, when he thought he was a "one-season player", but the latter kept responding to him season after season.
Salah became the first player in Liverpool's history to score in 9 consecutive matches at Anfield and the last to score 100 goals on the same stadium.
Neville wrote on "Sky Sports" on Wednesday: For Salah to score 30 goals in such a difficult season for Liverpool is impressive, and through his goals he was able to save the rest of the Liverpool season.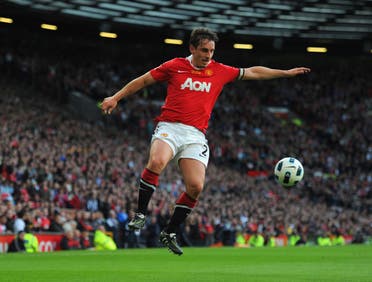 And he continued: Mohamed Salah is always present and bears responsibility. When the team needs him, he appears at the right time and has never let the team or the fans down. He has been doing this for a long time, as he is a combination of high technical performance and excellence in addition to hard work.
And the second most player who wore the Manchester United shirt in history admitted: I used to say previously that he was the one-season player, and I thought it would end after his wonderful first season with Liverpool, but I was wrong, he kept answering me season after season, even when he approached the Golden Ball and lost it, he came back Stronger, and even this season is not his best season on a personal level or even for the team, but in the end he managed to score 30 goals, which is amazing.