Ramon Calderon, the former president of Real Madrid, rejected Vinicius Junior's accusations that Spain is a racist country, stressing that the Brazilian youth's statements came in a moment of anger, and he will regret what he said.
The Brazilian international was subjected to racist insults during his team's match in the Spanish League on the land of Valencia, and it sparked condemning reactions from around the world.
Calderon commented on the issue in an interview published by the Catalan "Mundo Deportivo", and said: These are individual positions, Spain is not a racist country, everyone who came here knows that.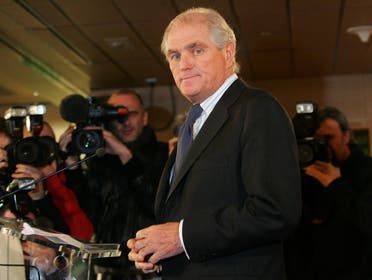 Calderon, who was president of Real Madrid between 2006 and 2009, added: These are unfortunate events, and they do not represent Spanish football. These situations cannot be controlled, because any coward can launch these insults.
Regarding Vinicius's statements, he stated: His statements were at a difficult moment, when he was in a state of anger. I think that in the coming days he will regret what he said. I do not agree with what he said that the league that was owned by Ronaldo, Cristiano, Messi and his comrades now belongs to racists, the league. The Spaniard is not racist, because these isolated violent people do not represent Spanish football.
Calderon demanded that racist individuals be punished by banning them from football stadiums for life, I do not think that withdrawing 3 points from the team that caused this is a fair decision for me.
The former president of the Spanish capital club predicted that the "22-year-old" would win the Ballon d'Or soon, and also expected him to continue with Real Madrid.