Javier Tebas, president of the Spanish League, asked Vinicius Junior, the Real Madrid player who was subjected to racist abuse in the Valencia match in the last round, to learn from the two legends Lionel Messi and Cristiano Ronaldo, who were subjected to a lot of chants during their long career in the competition.
Vinicius was subjected to racist abuse from Valencia fans in the match, which his team lost 1-0, and the entire football world sympathized with him, while the Brazilian player considered that the Spanish League had become "for the two elements."
Tebas said in statements reported by Spanish media on Thursday: Yes, there are those targeting Vinicius Junior because of his quality, but let us remember that Ronaldo and Messi were the most abused, and the reason is because they are the best.
And he continued: Today they target Vinicius, especially in away matches, because he is the best player in the league, and always the greats are a target for fanatics.
And he concluded: I reject those who say that this happened because of Vinicius' provocation to others, and I remind people again of what was happening with Cristiano Ronaldo and Messi.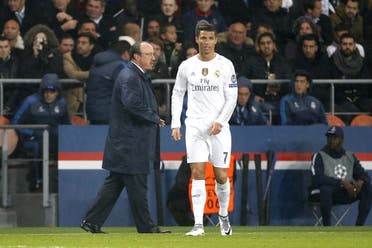 Benitez