Deprecated: Non-static method MtxShortenTheContent::MtxPregCallbackContent() should not be called statically in /home/oldbliiv/loxpex.com/wp-includes/class-wp-hook.php on line 308


Oust mosquitoes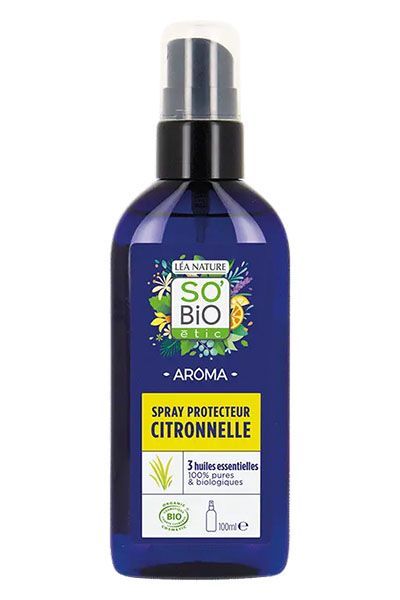 So'bio Étic, Lemongrass protective spray – €8.15 for 100 ml / Lemongrass protective body milk – €7.95 for 100 ml
A perfect lemony duo with blends of essential oils to repel the nasty mosquitoes that would try to approach you. With this lemongrass spray, they won't dare bother you anymore!
Rolling his hump…
Olioseptil, soothing roll-on after bites, €9.20 for 5 ml – In pharmacies and parapharmacies
If you ever get bitten, apply this roll-on to the blister in a circular motion. Result ? It instantly soothes itching!
In your car…
Pédiakid, Motion sickness, €10 for a box of 10 sticks – In pharmacies and parapharmacies
Against nausea during long journeys, regardless of the means of transport and as a precaution: these sticks with ginger extract are practical for adults and children. Most ? It does not induce drowsiness! To be consumed pure before departure then to renew if necessary.
S.O.S. sore…
So'Bio Étic, soothing balm with Arnica, €6.95 for 25 g.
Holidays with children are also small sores that sometimes go with it. This soothing arnica balm is perfect for soothing pain.
For free and light legs!
Pagoda teas, Gingo, €10.40 – In organic stores and on www.thesdelapagode.com
The heat brings its share of inconveniences, including heavy legs! Fortunately there is a drink with a tangy and fresh aroma that facilitates blood circulation? It's possible with this organic Sencha green tea, with organic veinotonic, vasodilator and pro-circulatory plants.
Jeanette Atme Daou