Deprecated: Non-static method MtxShortenTheContent::MtxPregCallbackContent() should not be called statically in /home/oldbliiv/loxpex.com/wp-includes/class-wp-hook.php on line 308


as well said Moria Casan in his recent post, this is just beginning. A new answer from the one against Mauro Icardi It came through the Twitter and Instagram account.

After the spicy round trip on Instagram between Moria Casan and Mauro Icardi where they said everything, the artist responded to the defense of Wanda Nara's husband.

"Limited swag Mauro: I am impressed by my fame and how my nonsense mobilized you. Which makes me think that you suffer from a neuronal shortage by not having humor ", Moria started softly.

And followed: "Since you don't know me, I warn you that I sublime through humor. So I'm going to tell you that I still think you're a cholulo camouflaged as surpassed, subdued, pollerudo, husband of the other, declassed among your peers, who hate you, mediocre athlete and I am finding out, because journalists call me to tell me that you were called up three times by the Argentine team, that you could not settle due to your poor performance ".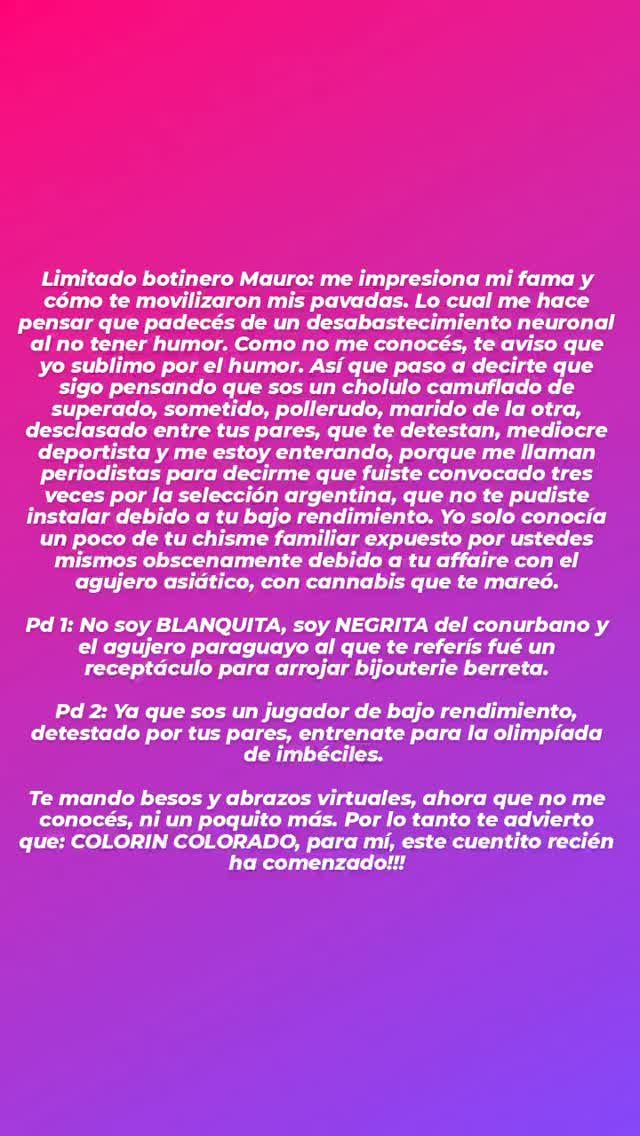 "I only knew a little of your family gossip exposed by yourselves obscenely because of your affair with the Asian holewith cannabis that made you dizzy ", attacked the actress.
To respond to each of the grievances that the player launched against him, Moria Casan I list their answers, which college exam.
"Pd 1: I'm not BLANQUITA, I'm BLACK from the suburbs and the Paraguayan hole you refer to was a receptacle to throw berreta bijouterie", followed by: "Pd 2: Since you're a low-performance player, hated by your peers, train for the olympiad of imbeciles".
Finally Moria Casan sentenced Mauro Icardi: "I send you virtual hugs and kisses, now that you don't know me, not even a little bit more. Therefore I warn you that: Colorín colorado, for me, this little story has just begun.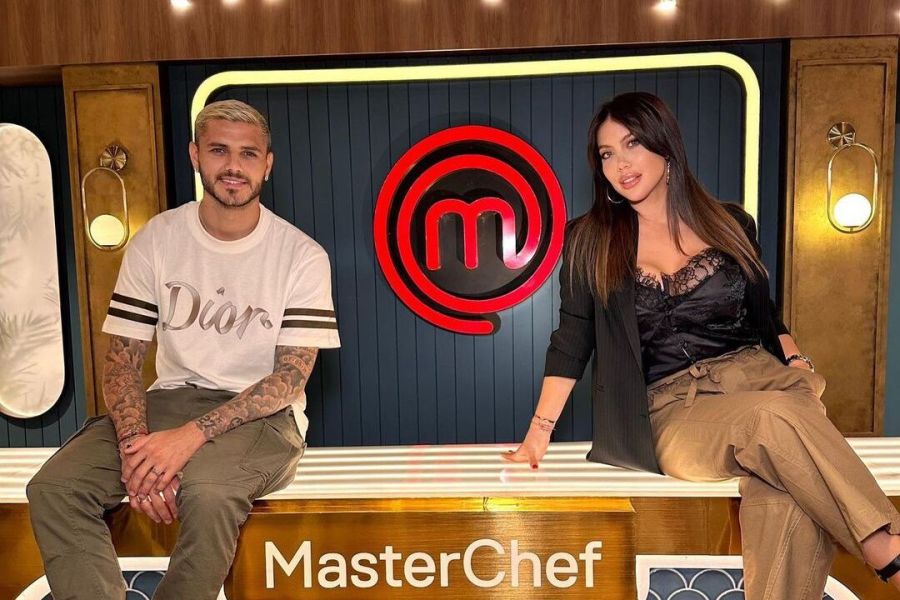 Mauro Icardi relentless against Moria Casán
After La One's posts, Icardi responded to the artist by ignoring her diva level and responded to her attacks, but he was not alone in that and reminded her of her episode when she was imprisoned in Paraguay for the theft of a necklace.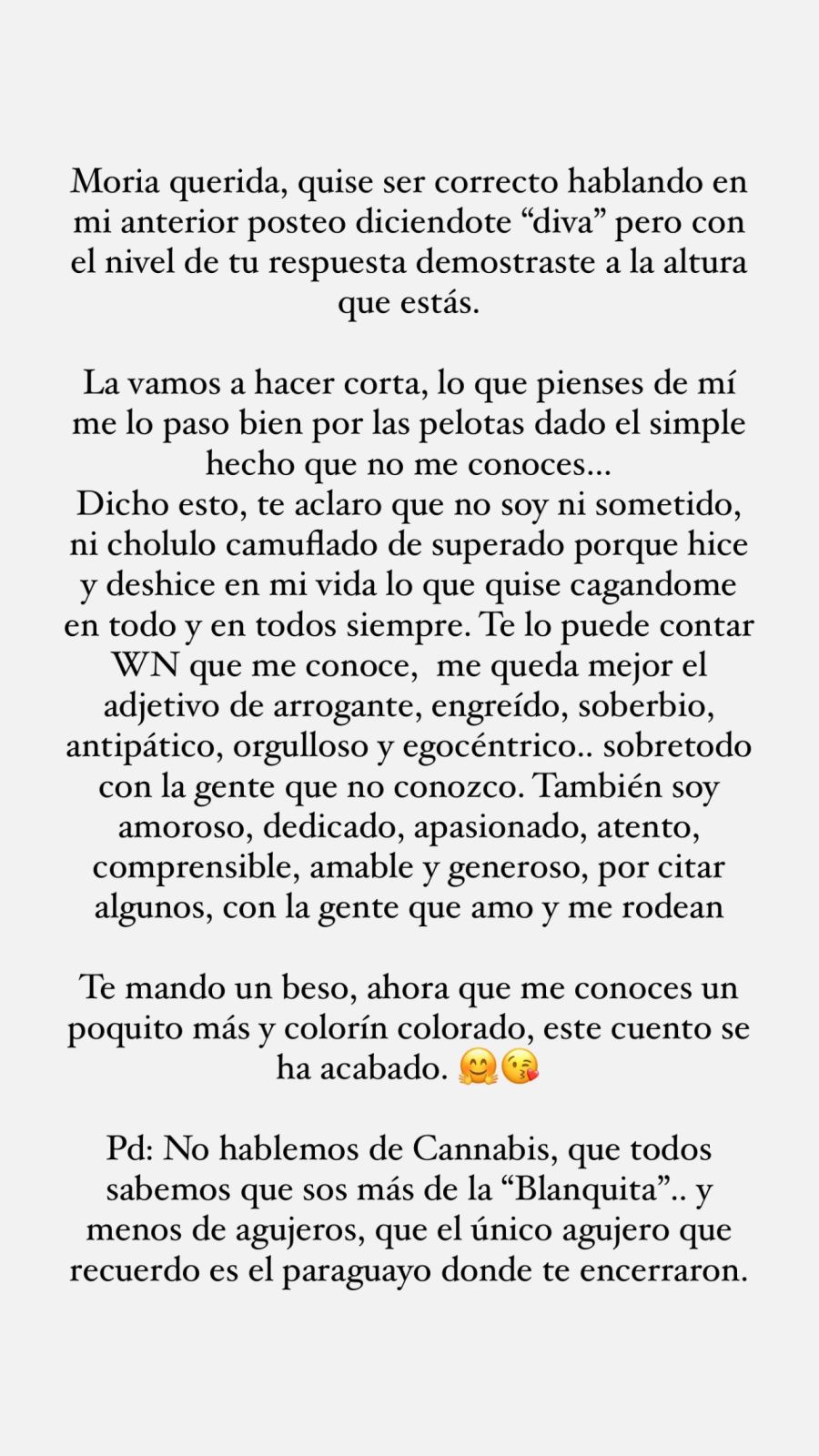 "Let's not talk about cannabis, we all know that you are the white one and less about holes, that the only hole I remember is the Paraguayan one where you were shot"Mauro Icardi had told Moria Casan.
SA