Dull skin, redness, lack of vitality? And if the glow of your skin was only due to a cream? Newly unveiled by maccosmeticsthe Hyper Real soothing moisturizer is already a hit on the web.
Accumulating thousands of views on TikTok, its light texture formulated to act in synergy with makeup has seduced beauty addicts around the world in a few weeks.
Your fragile skin deserves the best care to fight against dehydration and redness, without impacting the application of your make-up.
Designed to soothe and deeply hydrate stressed skin while preparing it for makeup application, the "Skin Canvas Balm" from the Hyper Real range by MAC is the ally of those who wish to give their complexion a boost.
Enriched with niacinamide, Japanese peony extracts, hyaluronic acid and ceramides, this light-textured cream acts like a real cocktail of benefits with surprising virtues capable of strengthening the skin barrier while visibly reducing skin hyperpigmentation.
Soothing and moisturizing, it protects against external aggressions and pollution, and gives the complexion an immediate healthy glow effect that lasts for nearly 12 hours.
Non-greasy, it quickly penetrates the skin to allow rapid and optimal application of make-up and unifies and smoothes the skin texture thanks to its mango and avocado butter extracts. Day after day, the skin is regenerated, deeply hydrated and rid of redness, while the complexion is brighter and the application of make-up sublimated.
Quickly becoming popular on the Web, this cream is a real must-have.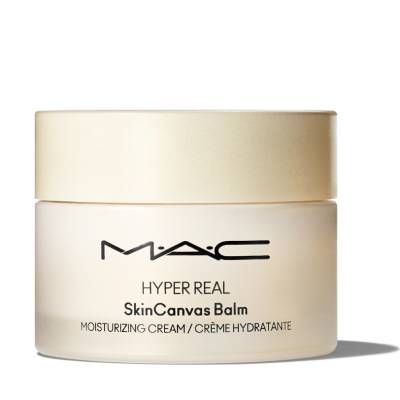 Skin Canvas Balm Hyper Real MAC
This article contains affiliate links that may be subject to remuneration from our partners. The prices mentioned are for information only and are subject to change.
Johanna Arnoult