Deprecated: Non-static method MtxShortenTheContent::MtxPregCallbackContent() should not be called statically in /home/oldbliiv/loxpex.com/wp-includes/class-wp-hook.php on line 308


kany garcia is presented today, Friday May 26 at Luna Park, a show that promises to be unique within the tour, since its relationship with our public requires it. In advance of his presentation, the Puerto Rican singer-songwriter, who is one of the most complete artists in the Spanish-speaking world, spoke with Revista Caras and told us behind-the-scenes details and some curiosities.
How do you feel about having arrived in our country? You have a very close relationship with our audience.
—That's right, I'm very happy, happy. For me it's like always looking for reasons and excuses to be here. I love not only Argentina but obviously its public, its people and a little bit also the bonds that I have been creating with colleagues, with friends, with friends with so many things that one is taking root and with the passing of the years when looking back one realizes that, of the beautiful and close relationship that I have created.
How would you define the Argentine public?
—Oops! Saying the best always makes the others throw me with everything, but the truth is that it is so exquisite… it is a very different public, it is not comparable. There are certain audiences in certain countries that I can say are similar, Argentina is another language. I think it's the easiest way to describe him as an artist, it's a totally different language that until you live it, you don't understand it.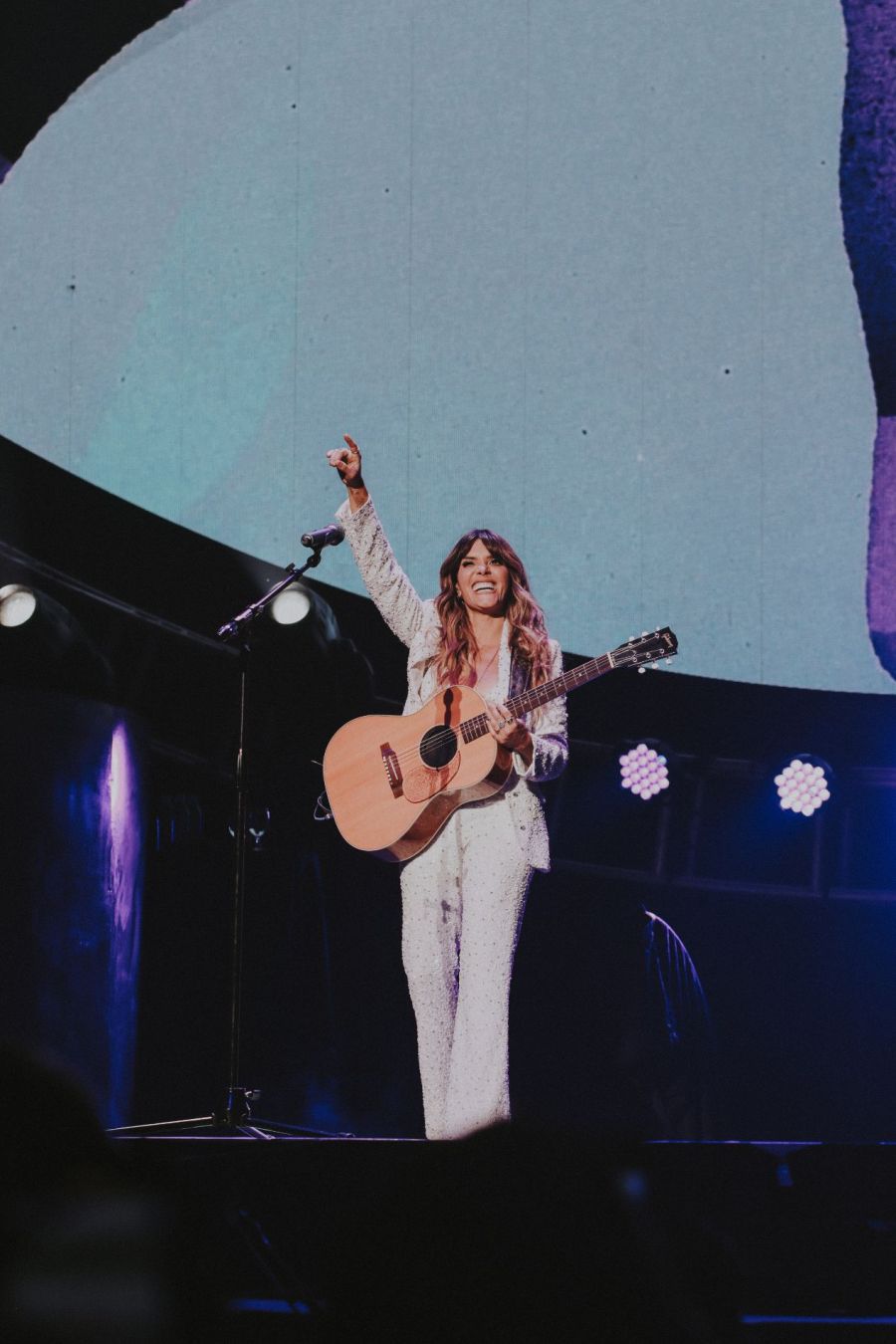 How do you prepare for your presentation at Luna Park?
—I am content and happy because it is always a challenge, When we come to Argentina, for me it's a show that has nothing to do with the tour. The Luna Park date is not going to have anything to do with the others. For example, I laugh a lot with people who tell me 'I'm coming to Rosario and then I'm going to Buenos Aires' and I say 'well, that's good because you're going to have two shows that have nothing to do with it'. And that's the big challenge. always for Buenos Aires I evaluate a lot and I am very punctual with what I want to tell, who I want to invite, what I want to do… and I love that this happens because it becomes for me like a refresher of everything that I have been doing and at the same time energetically it is a filling of total energy for what is coming.
Will there be surprises?
Yes, there are surprises. there are 4 wonderful surprises.
I know you really like being behind every detail of the shows, how do you live behind the scenes?
-Well Right now I live it with an intensity that before I thought 'no, I have to lower it' and now the opposite, now I say I have to continue in that way because it is what makes things work out. Detail after detail, from musically, taking care of the band more and more, that they have preparations. For example, for Luna we have about 8 or 9 rehearsals that are the tests of the sounds of all the other countries. We come from doing nine dates in Colombia and we rehearsed the normal thing: the opening, the farewell, some song in the middle that the whole band plays to see the sound and that's it. Now it's punctually, what's going to happen at Luna, so it's been nice because We have been preparing for a while and what people are going to see is supposed to be coldly calculated.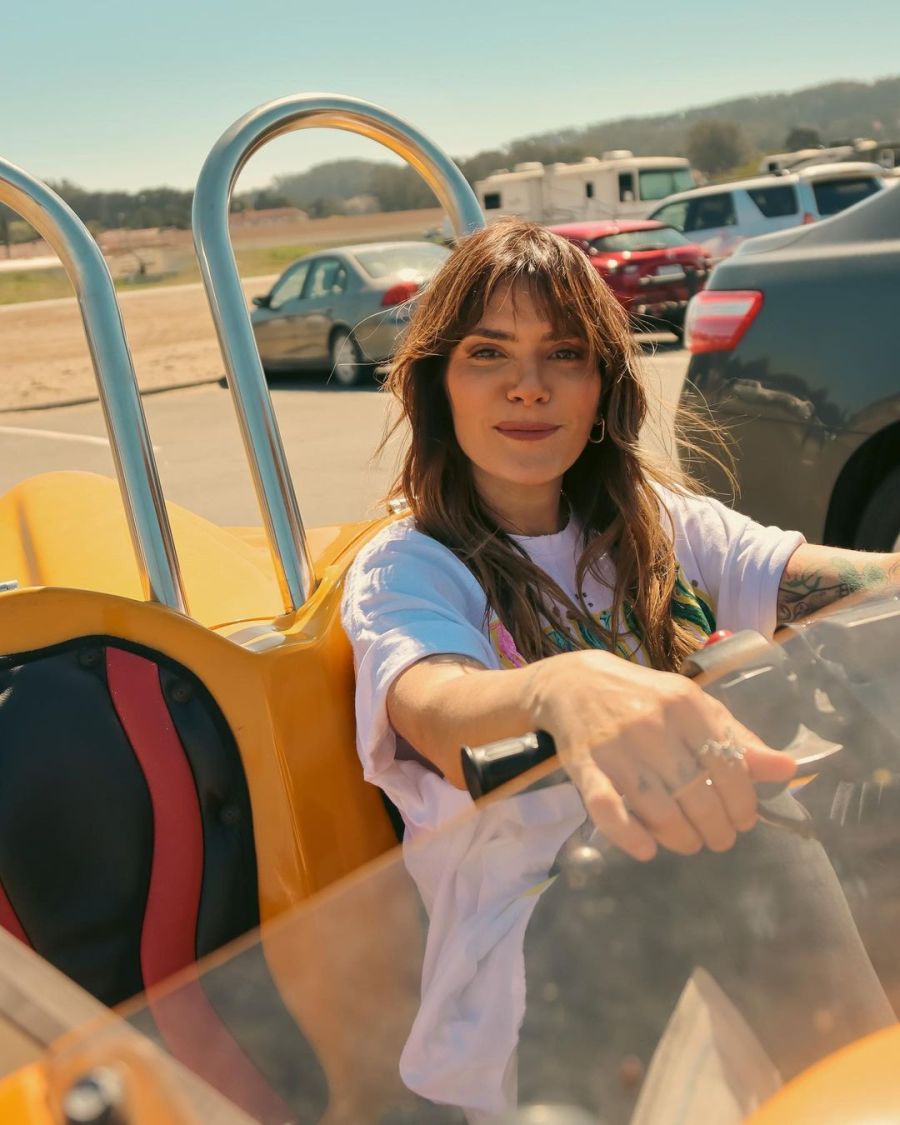 Kany Garcia curiosities
What does Kany ask for in her dressing room?
—I don't know if I'm asking too much, for me it's not much. I order whiskey, I always drink whiskey with my musicians and we like a shot of whiskey. I'm not one to eat much before shows, I have little things like hummus, very light things, I don't need to ask for much more. AND I like to consent, that is, I also sometimes have things that I ask for for the others who are on the team, not for myself.
Do you have an amulet to go on stage?
—I have a chain that I always wear from my dad which is what I always dreamed of being given as a gift, he gave it to me and I always have it on is a scapular. It's rare that I get on without it, I'm kind of superstitious with it that I wear dresses or things that my costume designer sometimes says to me 'oh Kany, this doesn't look good on you, can you take it off?' and I give it to him and I think 'well, it's okay at least he's close, he's on stage, everything will be fine' (laughs).
What is the strangest or most exciting thing you see at a show?
—Once I lived in Buenos Aires something that blew my mind which was to get off, and the normal thing is, you get off, they ask you for another one and you get on. I remember that it was the first time we played here, and I got off again, they asked me for another one, I said 'okay, I'll get on again', I got off the last time, I took everything off, the box, the headphones, part of the clothes, the manager calls me and tells me 'Kany, people don't stop, this is going to fall, you have to go out again' and I said ' but how many times am I going out?' they are insatiable. That was the craziest thing, I've never had to get on three times, so thanks to that, now we sort of prepare ourselves and say false start, real start, just in case start, Argentina start (laughs).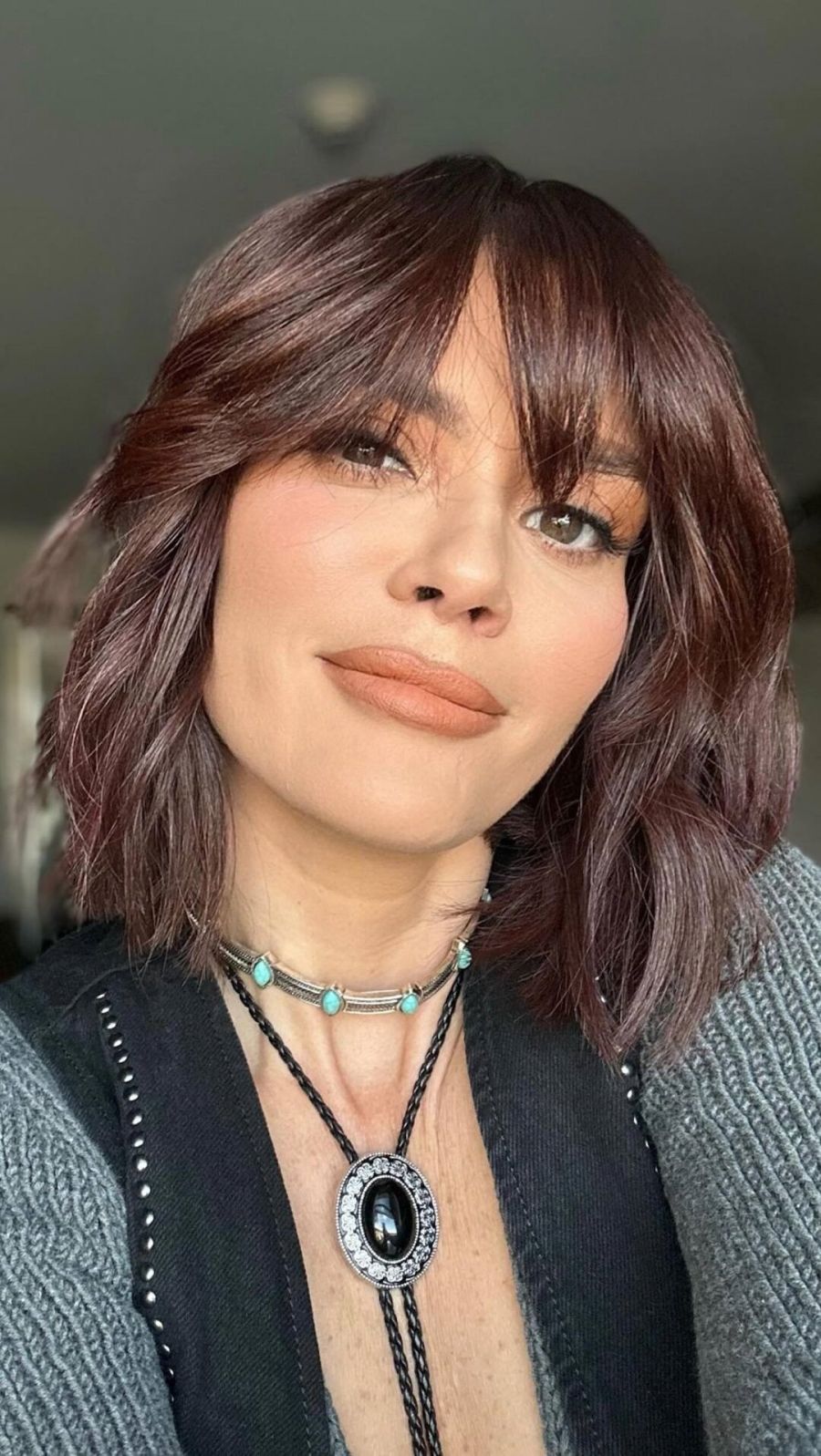 You did collaborations with international artists of great level, what is a collaboration that you dream of doing?
—There are a lot of things, for example, with Argentines I want to do something with Nicki NicoleI I was always a fan of Juan Luis Guerra, I would love to do something with it. There are a lot of people because there is also now such a nice mix of new artists who are doing super cool things and also people who have admired all my life and who are still relevant, who are there and who will continue to be. Mateo from Knowing Russia, I love what he does. From Mexico, there are people like Karin León that I like a lot, When I did this with Cristian Nodal the world of Regional was fascinatingso wherever I look there are many beautiful things with people I want to work with. Jorge Drexler, I haven't done anything with it yet and there I can continue…
How do the new genres reach your head and your heart to later transfer them to records?
—They arrive through travel. For example, right now the day before yesterday I was talking to my drummer who told me 'look, I want to get a legüero bass drum and since we're going to Argentina I think that's the place'. Of course, we begin to relate a lot to folklore as we are in the places and that has a brutal effect on what I'm doing. The visits to Mexico have also made me want to do a lot of regional Mexican music. and ten years ago, you thought, Kani García or anyone cannot. This artist is from merengue, this is a pop artist, he labeled himself a lot. We are removing the labels every time for all personal levels, which is great, but we are seeing a reflection in the music as wellYou are no longer seeing an artist who plays trap who can't make you pop, who can't make you reggaeton or who can't make you salsa or whatever he wants, that's why he has added an impressive musical elastic that I think that it is also giving us that they began to do so many collaborations that were previously unthinkable and that everything was this purist thing, that there is less and less.
Yes, technology is also very close, today fortunately collaborations can be done without having to be in the same place in person and that also helps a lot
"It helps a lot. I think it's very rare It is already like a privilege and honor that we are in the same space or until we make videos in the same space because the pandemic also did not show that it was not necessary. I laughed a lot with de's previous album Soledad Pastorutti that he told me to do a collaboration and we make the video and I say 'but how do we make a video if it's winter in Argentina and it's summer in Puerto Rico?' and we did it, when you see the video you say 'how clear', it seems that we are in the same space and nothing to see.
What's next, what are you about to launch?
—On the 25th (May), The day before Luna I released the first single from what is going to be my next project, that makes me very happy because I am going to present it at Luna, it will obviously be the first place where I sing the song, with the best audience. I'm happy with that, there's a tour coming up that ends in November, tomorrow we'll announce what the Mexico tour is going to be, which is also a long tour, so I'm doing the album right now, producing everything which is writing all the songs, being submerged again probably, the first quarter of the year I will release the full albumbut this year at least I start. In August, I release the second single, in January the third single and around March the entire albumso in that I walk and I am very happy because while at the same time in contact with the public and with what the shows that we have left will be.
Who is Kany Garcia?
If you had to tell someone who doesn't know you what Kany García is like, what would you tell them?
—I'm a chameleon, because I can tell you something now and two years from now I'll tell you no, that's not me, I'm someone else, I've been changing (laughs). kany garcia well I am a Puerto Rican woman from a Spanish family.that I catalog myself more than anything as a singer-songwriterwithin being a singer-songwriter I really like to merge the tropical elements of the Caribbean such as cumbia, bachata, vallenato too, with a lot of elements of what is pop, with elements of the classic what a singer-songwriter is, also playing the guitar. AND On a lyrical level, I try to use both talking about social justice issues, as well as totally everyday issues, things that happen to all kinds of people.a little there goes the thing.
If you had to invite people to your show, how would you invite them?
-If you want in the same night dying of laughter, having an incredibly good time, dancing, probably crying, having a lot of emotions together, also raising awareness and talking about issues of awareness that are totally daily and necessary Well, they will find all that in a single show, so I wait for you this May 26.