Flor Vigna and Luciano Castro have been under the scrutiny of the media in recent weeks after several rumors of a possible separation spread.
So far neither singer neither the actor They had come out to confirm or deny the comments that were circulating about them and they did not share images together on their networks either. That is what generated the most intrigue on the part of his followers.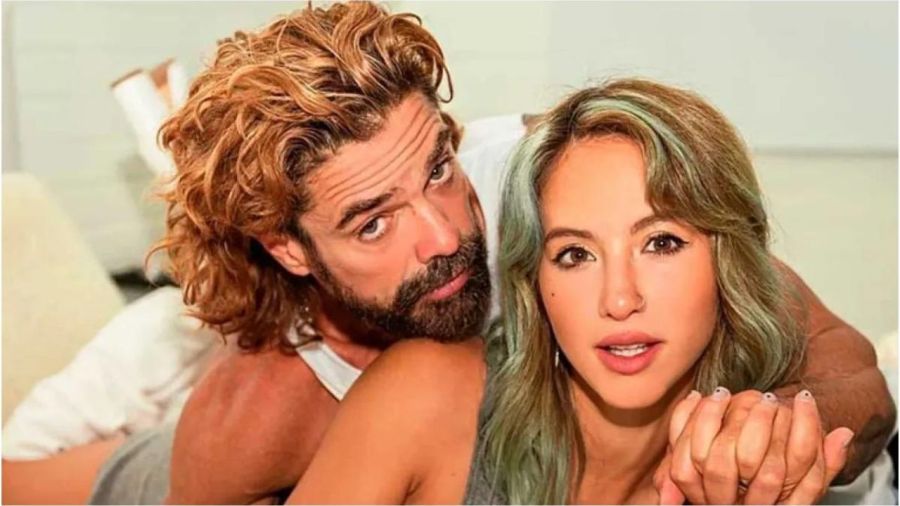 Flor Vigna and Luciano Castro are still together
This afternoon on the networks THE M, finally confirmed that Flor Vigna and Luciano Castro are still as in love as the first day.
The program that leads Angel De Brito posted a photo of the couple kissing on the mouth in the middle of a party.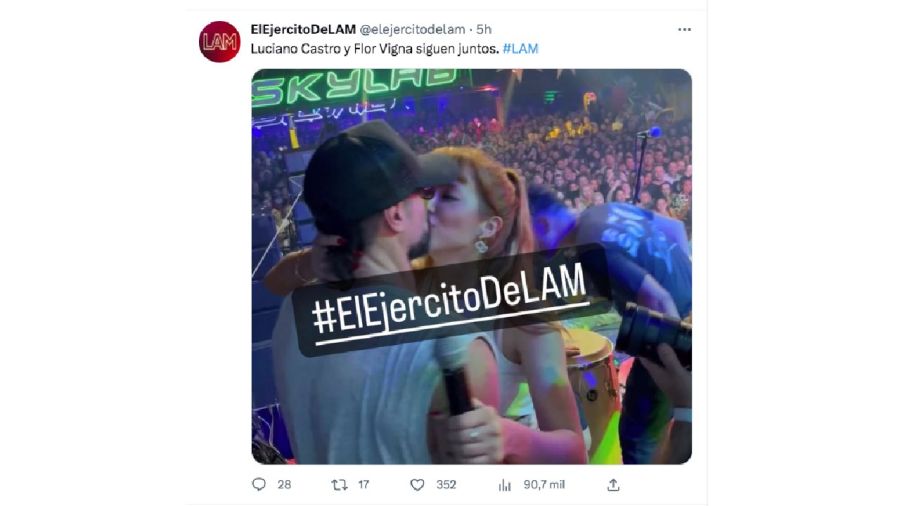 "Luciano Castro and Flor Vigna are still together", they wrote on Twitter THE M.
In this way, it became clear not only that everything is going smoothly between them, but that they are not interested in going out to deny rumors, however strong they may be.
Sabrina Rojas and El Tucu López would be together again: "It seems that there is reconciliation"
Given the alleged separation of Luciano Castro and, knowing that Sabrina Rojas she was single again, there was also talk at some point about the possibility of them getting back together. Finally this afternoon, in addition to confirming that the actor continues with Flor VIgna, a photo of the mother of his children also came to light with the Tucu Lopez.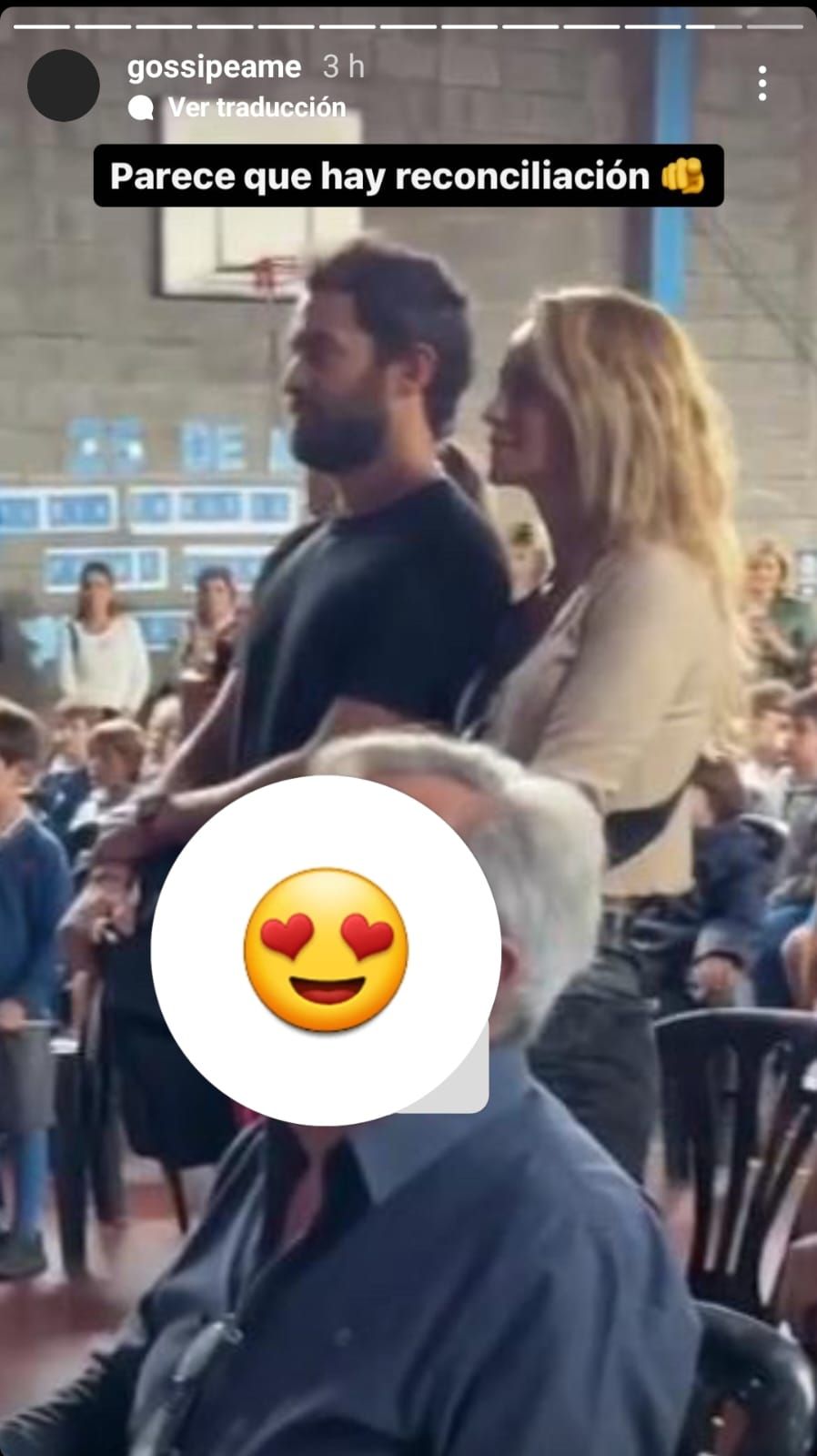 From the Instagram account Gossipeame, they published a photo of the couple together at a school act of the son of Sabrina Rojas. "It seems that there is reconciliation", Pochi wrote on her account where the actress and the announcer can be seen together.
Sabrina Rojas and Tucu López They met during a performance of "Sex" and, since then, their love relationship has been the subject of attention and speculation by their followers.
Although their split came as a surprise to many, it seems the time apart has given them a chance to reflect and reconsider their bond.