Media from all over Latin America talk about the health of the legendary Spanish singer, Julio Iglesias. The secrecy behind what really happens with the singer-songwriter he surpassed one of his best friends in Argentina, Alberto Mateyko, who in desperation made a message public and then deleted it.
After the mysterious message of Alberto Mateykoon A LA TARDE on América TV, Luis Ventura revealed unpublished details of the private conversation he had with El Muñeco Makeyco, and panelist Cora Debarbieri told how the singer Julio Iglesias is in health today.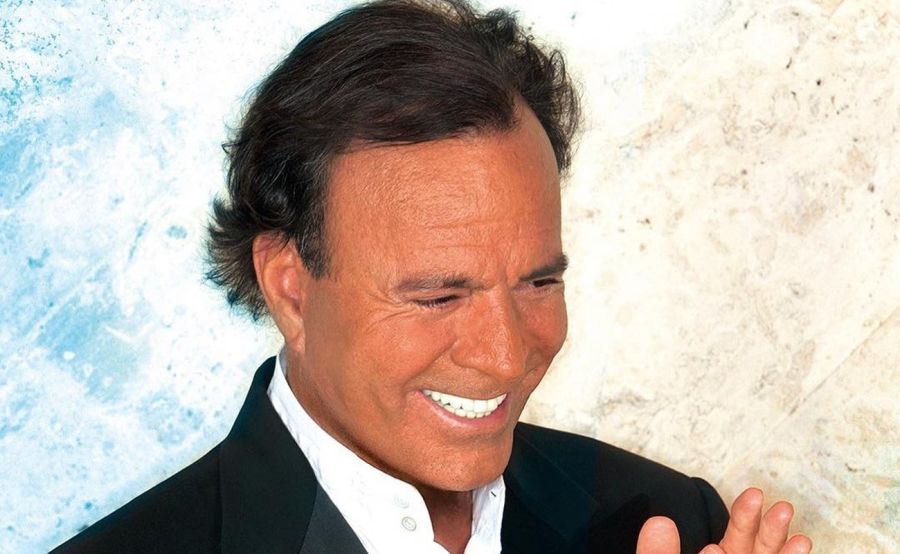 What did Alberto Meteyko say in his message?: "What is happening Julito? Why so silence? Hence so many guesses. Jorge Rial said that Puma Rodríguez, when leaving your house, affirmed that he saw you in a wheelchair, Daniel Scioli came out to deny Puma Rodríguez, but that came out in all the media. Friend, I suggest you go out and show your face to the people, he asks me knowing that our friendship is ours and I say, "I don't know anything," what's going on, Julito?", was the message from the label announcer to Julio Iglesias.
According to Luis Ventura, Mateyko spoke with Iglesias and confirmed everything: "Mateyko is being taken by the demons… I called him and he acknowledged everything, but he did not want to go on the air"the journalist remarked and replied to Mateyko's texts.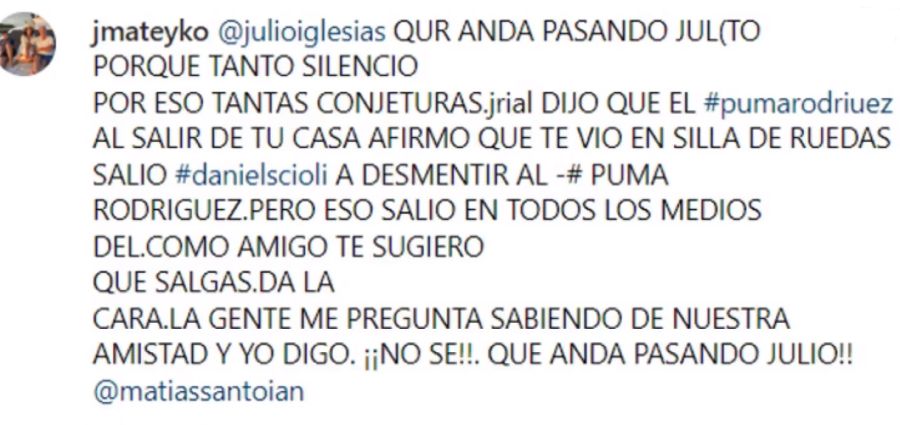 Why is the health of Julio Iglesias concerned?
Julio Iglesias is 79 years old. and he has not left Madrid for several years, off stage due to health problems that afflict him and that take their toll at his age. Cora Debarbieri told more details in A LA TARDE.
"JUlio Iglesias has been retired from the stage for quite some time due to these pains that he has been suffering for many years. He had a very, very young man, a terrible accident that had to be subjected to an intervention on his spine and this brought him a lot of pain and many inconveniences throughout his life, and apparently, now being older, it is much worse these pains and inconveniences", clarified the journalist.
"That is why at the time he was seen with difficulty walking as we saw in the photograph that we showed a little while ago. He decided to withdraw from the subject of recordings. He decided to retire from the stage as well and he is concerned because in reality everyone finds out from third parties. The reality is that those people who were related to Julio Iglesias, today, do not reach him and that is what worries that Julio did not pick up a phone or does not answer callsCora added.
"They tell me that it is tremendous. The motor part and the cognitive part do not respond to Julio Iglesias. He directly doesn't even remember his own songs anymore "commented Matías Vázquez, a panelist on the program.