Deprecated: Non-static method MtxShortenTheContent::MtxPregCallbackContent() should not be called statically in /home/oldbliiv/loxpex.com/wp-includes/class-wp-hook.php on line 308


the young artist Claire Delic appears before the musical world with an ambitious project. On his debut, 12 Plagiarismis not only assumed as heir to a centuries-old tradition of feeling and melody but also as the bright future of Latin American music.

In 12 Plagiarism, Claire it reflects his entire artistic range, both his impressive vocal capacity and his ability to emotionally engage the listener. The album is a collection that refers to what makes songs in Spanish one of the most beautiful and expressive in the world, full of melancholy and nuances. With arrangements that make her voice stand out thanks to the presence of piano, strings and few other elements, songs popularized by artists such as Fito Páez, Mecano, Joaquín Sabina, Ruben Blades and more, are interpreted by Claire to tell her own story, the sufferings she has experienced due to displacement and lack of understanding in a constantly changing world; as well as finding herself through the languages ​​that she was learning and making her own.
Calire Delić gives her voice to songs by Fito Páez, Joaquín Sabina and more
Claire has a clear vision that reflects on 12 Plagiarism. According to the singer, there is a vacuum in the industry in which performers deny her feelings. Artists don't take emotional risks like before, so I would like to remember what music with feeling is like. "[Estamos] on the edge of reality," says Claire. "We are sacrificing our language and this project is essential for that lack."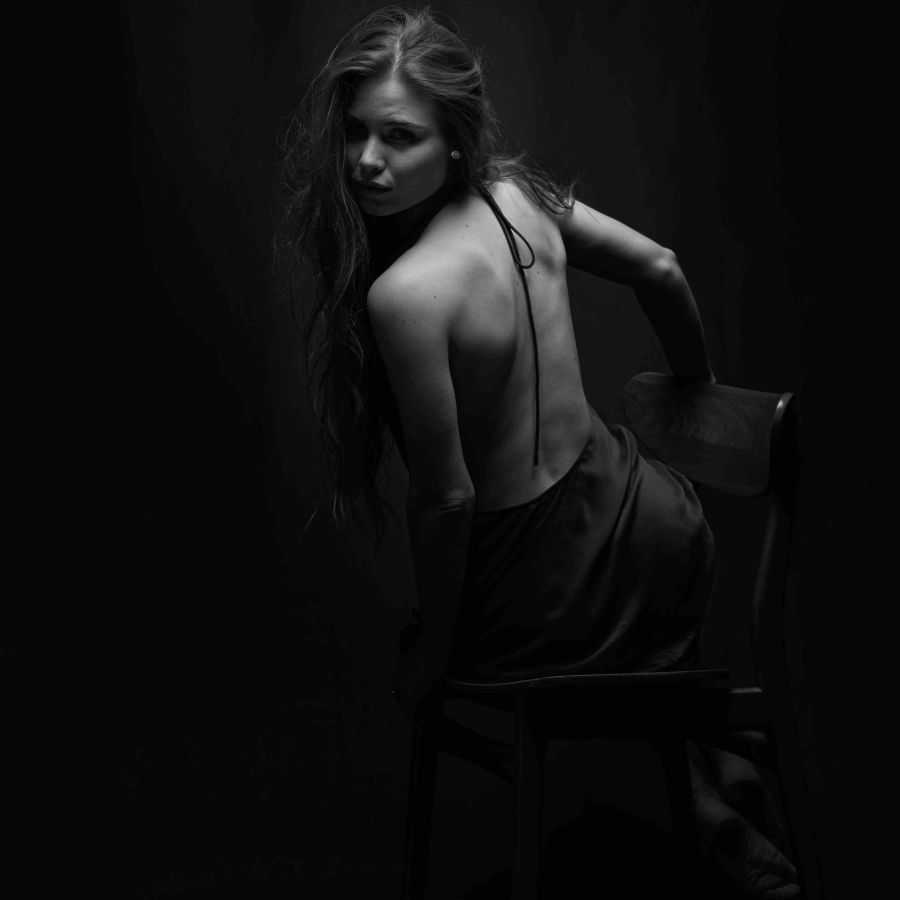 "I had so many fears that I spent half my time inventing moods so it wouldn't show," says the singer. For Claire, the human voice is a very complex instrument that perfectly reflects emotional states; if there is any emotional blockage, that can prevent her from fully expressing herself, but at the same time, being in an ideal sentimental space, her experiences are perfectly expressed through her. This makes her perfect for making 12 Plagiarisms, her cover letter.
12 Plagiarism was born from his love for acting, but there is much more behind that inspiration. The project allowed him to become intimate with the songs and make them his own thanks to his experiences, injecting them with a unique emotion that no one else could give them. These songs give her a Latin American representation, not only of the canon but also of Claire's own identity. In her words, she "wanted to open the scene and bring what makes the artist and the public feel." These are artists who inspired her to be the artist she is today, working through her inherent soul/R&B influence to expand this music; however, Claire has no rational influences, since, according to her, "it is the heart that really sings". Emotions and questions are reflected to live her life and her interpretation helps her figure out what all these emotions mean.
With aspirations to reach every corner of the world and share her feelings with everyone, Claire Delic shows that although this album is for the first time the letter with which she wants to make herself known throughout the musical spectrum, she is very clear about who it is and what it wants to achieve.
At 29 years of age, more than one life can fit with the experiences he has had, something that accentuates the characteristic intensity with which he sings. Born in the Netherlands, Claire grew up in the countryside, surrounded by nature and the simplicity of life, something she continued when her family moved to Costa Rica. She grew up with a lot of music at home thanks to her mother who instilled a love of it in Claire, listening to everything from classical to '60s R&B while her dad, a teacher by profession, was involved in the punk scene in his youth. After several years of working with teams that didn't know what to do with her, many promises that ended in nothing, and many obstacles that she had to overcome, she found her way.