China Suarez and Rusherking put an end to their romance almost two months ago, without clarifying the reasons for their separation. Until now, she continues to give people something to talk about, due to the indirect ping pong that has been dedicated in recent weeks on her social networks.
This Wednesday morning, China made a strange publication on her Instagram that caught the attention of her followers. It is worth remembering that, for some time, the actress has been sending "signals" in which she shows that she has not released Rusherking yet.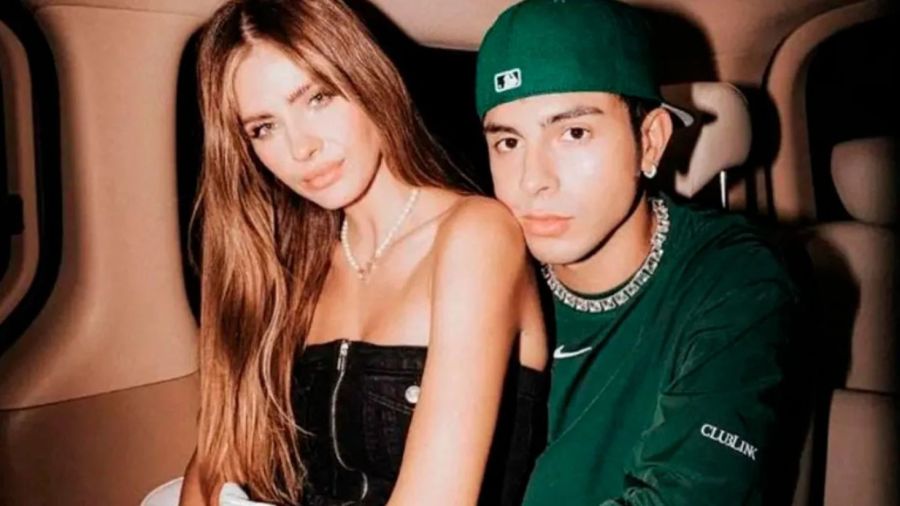 From his social network Instagram, Japanese blood shared a paper written in his own handwriting: "DES-ANNIVERSARY 24/05", you can read. Coincidentally, today May 24, Rusher and China would celebrate their first year together, in addition, it is the date on which the artist whitewashed his courtship with the actress.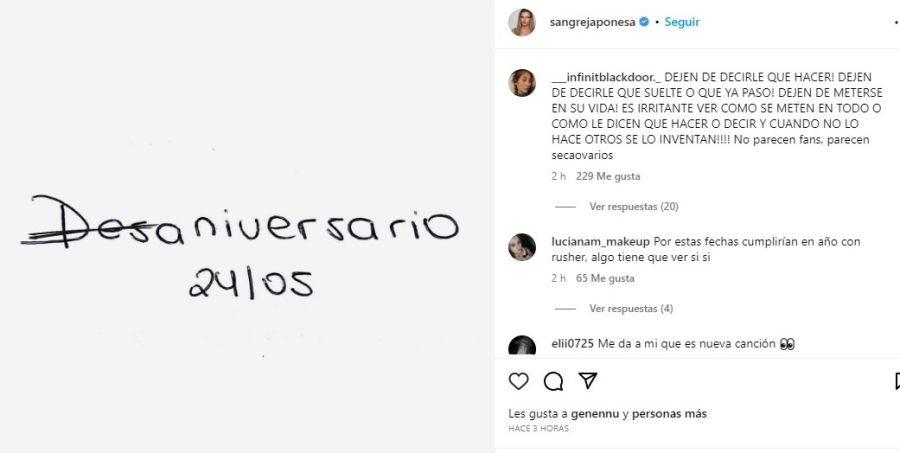 With the passing of the hours, the post was filled with unknowns by the fans of the interpreter. "Around this time they would meet rusher in the year, something has to do with it, yes,"' China releases that date… I stepped on it, it's past. You stay single. It's the best…because you enjoy yourself. You don't need anyone to be. complete", wrote a follower. On the other hand, there were other sayings that pointed to the possibility of a new musical theme for the actress: "OMG A NEW SONG IS COMING???", "I think it's a new song"could be read in the extensive comment box.
Rusherking in "single mode"
Last weekend, Rusherking turned 23 and traveled to his home province to celebrate with his family and closest friends. From her Instagram account, she shared postcards of the celebration, from the birthday cake to images with dedications from her fans.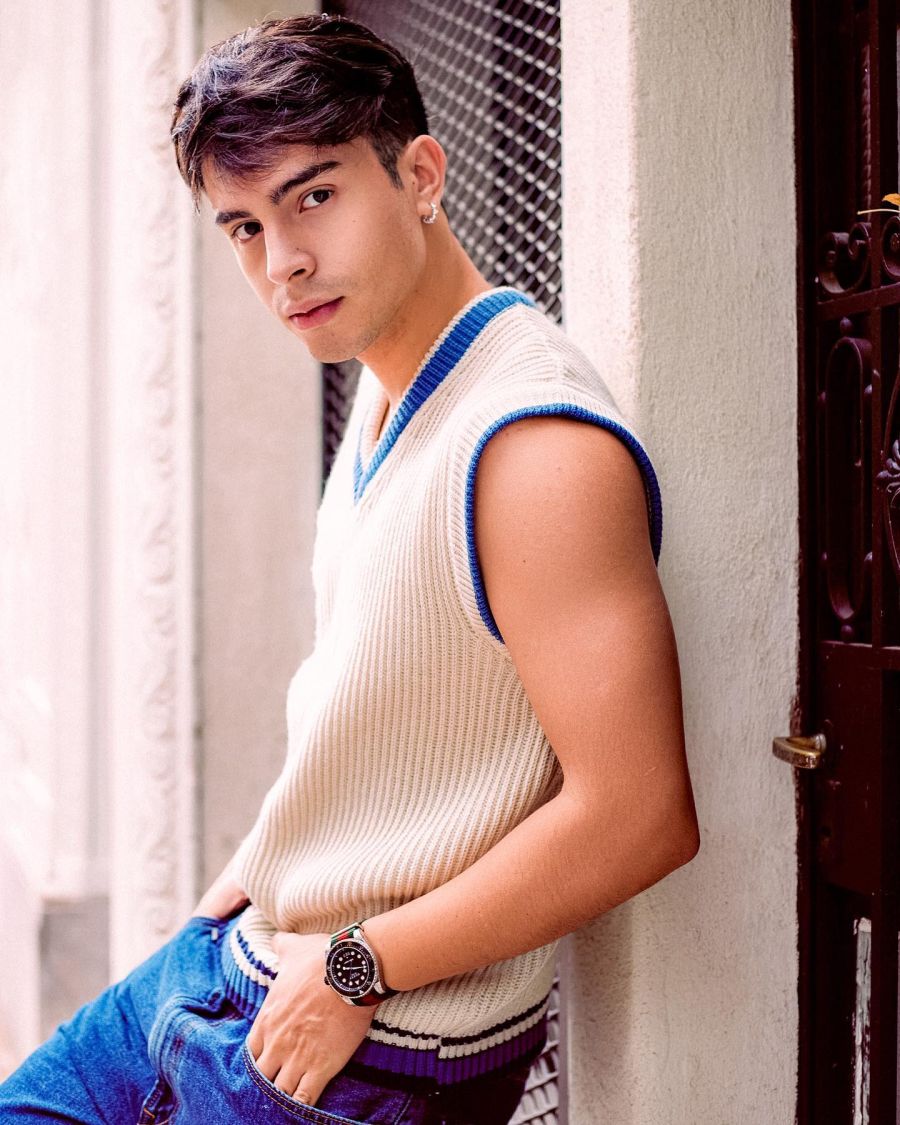 In addition, the artist took the opportunity to publish a series of photos from a production he did with his friend, the photographer Tomi Raimon: "You're so cute", "The prettiest Santiago without a doubt" and "It's good for you to be single", were several of the comments made by the followers in Rusher's post.
DM