Deprecated: Non-static method MtxShortenTheContent::MtxPregCallbackContent() should not be called statically in /home/oldbliiv/loxpex.com/wp-includes/class-wp-hook.php on line 308


Alina Moine, After several months of rumors, finally confirmed their relationship with Fede Giuliani, ex-boyfriend of Cande Tinelli.

The athlete was the first to share on his social networks a post with your partner and dedicate some romantic words to him. Then she replicated it on her Instagram Stories.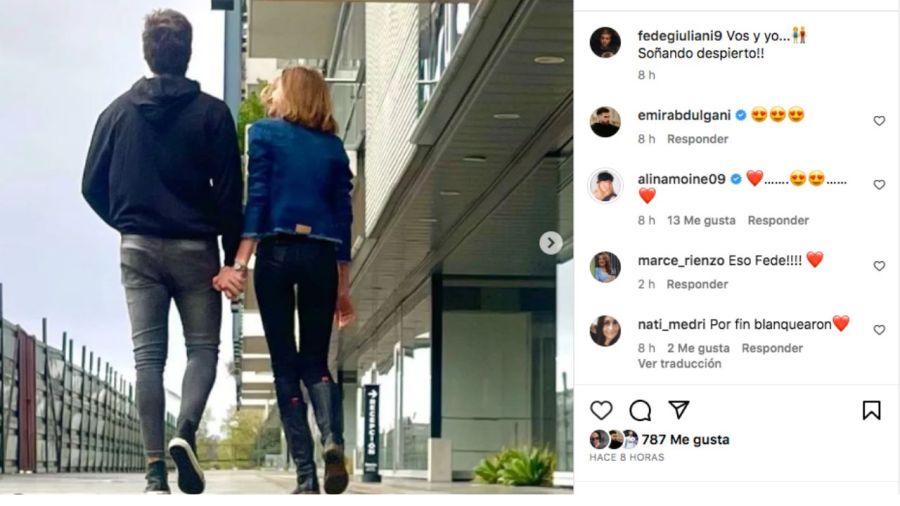 "You and I… Daydreaming!!", wrote Fede Giuliani in your Instagram Feed. There he was seen walking with Alina Moine. In the first photo from behind and in the next, from the front.
His girlfriend left him two hearts and two love face emojis. Immediately the couple began to receive thousands of Likes and congratulatory comments.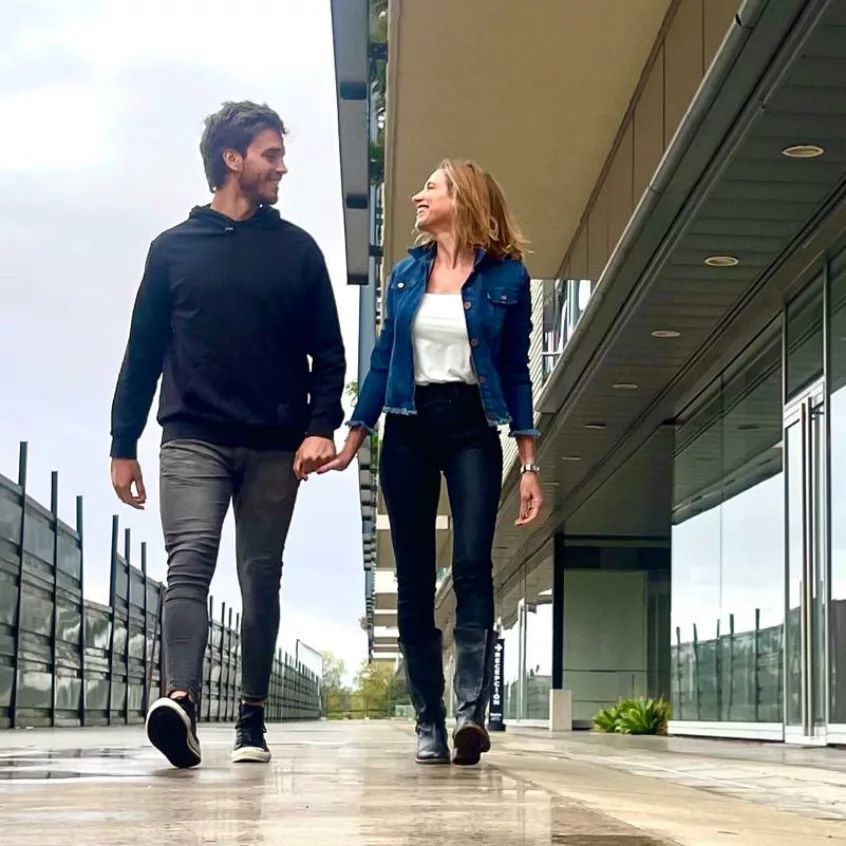 The first rumors of romance between Alina Moine and Fede Giuliani, ex of Cande Tinelli
In October 2022, the page Gossiping indicated that Alina Moine and the former soccer player Fede Giuliani They "would be getting to know each other" although the journalist had not confirmed it. According to what they posted on Instagram, Federico was the special guest at Alina Moine's birthday and the exchange of likes in their networks would make it evident.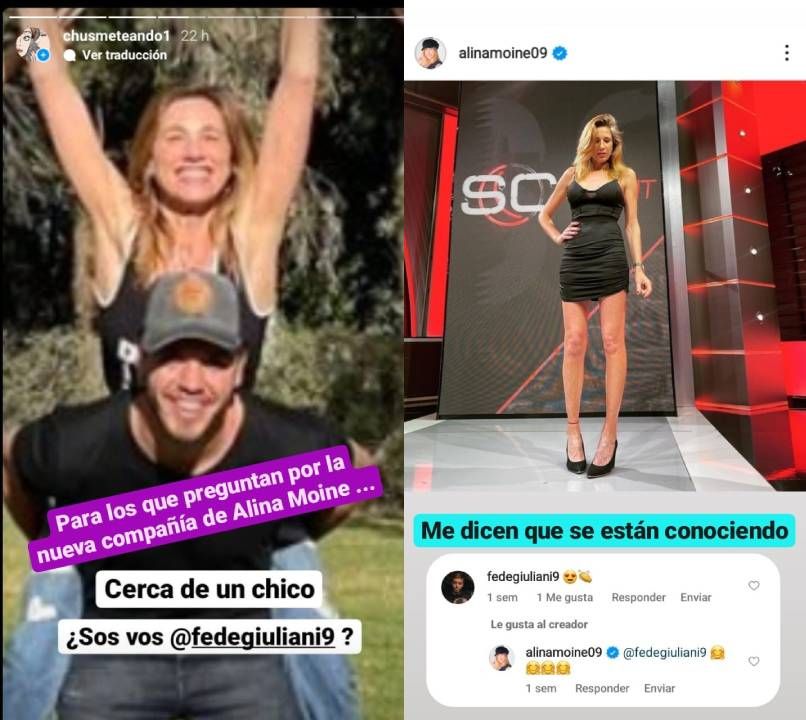 Fede Giuliani​ was a partner of the daughter of Marcelo Tinelli for a short period before the start of the strict quarantine in 2020. Fede Giuliani He is a friend of Licha López, brother-in-law of Cande Tinelli, and during 2019 he worked in Belgrano de Paraná.