Al-Ittihad needs to win and only three points when it visits Al-Fayhaa to crown the Saudi Professional League title, "Roshen" for the first time since 2009, regardless of the outcome of its direct pursuit match, Al-Nasr with Al-Ettifaq in Dammam in the penultimate round of the competition, on Saturday.
Al-Ittihad leads the competition with 66 points, only three points ahead of Al-Nassr led by Cristiano Ronaldo, who beat local rivals Al-Shabab 3-2 in the last round summit match.
Al-Ittihad will be crowned with the title in the event of its victory over Al-Fayhaa in Al-Majmaa Sports City Stadium, due to its superiority in direct confrontations over Al-Nasr, which gives it the title even if the Riyadh Yellows win over Al-Ettifaq.
None of the previous confrontations between Al-Fayhaa and Al-Ittihad ended in a draw in the professional league. Al-Ittihad won 5 matches, compared to 4 for Al-Fayhaa.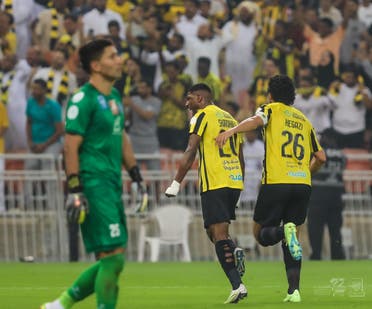 Al-Fayhaa managed to avoid losing in the last three matches and seeks to remain among the ranks of the professional league clubs.
On the other hand, Al-Nassr enters its match with Al-Ettifaq with high spirits after its exciting victory over its neighbor Al-Shabab by three after it was two goals behind, relying on its Portuguese top scorer Cristiano Ronaldo, fifth on the scorers list with 14 goals.
And after the results of the tenth agreement improved with 33 points, suffering two losses against Abha with a double and Al-Fateh with a clean four, it put him back in the circle of danger again, and despite some absences in his ranks, he aspires to win or at least tie to formally move away from relegation accounts.
Al-Nasr achieved 12 wins against 6 for Al-Ettifaq and drew in 7 confrontations, during 25 confrontations between them in the professional league. Only one victory was achieved by Al-Ettifaq in the last 9 confrontations against Al-Nasr in the competition.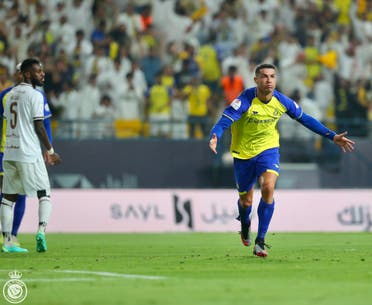 In the rest of the matches, Al-Hilal, the defending champion, will play away from home with Abha, and Al-Shabab, who are in third place, with Al-Taawoun and Al-Fateh with Damak.
Likewise, Al-Batin hosts Al-Adala, Al-Raed plays with Al-Khaleej, and Al-Tai plays with Al-Wahda.