Juana Repetto began this Sunday by uploading some Instagram Stories in a bikini. She immediately began receiving messages from her followers telling her that she was very pretty and making references to her current thinness.
The actress wanted to answer them and did an extensive analysis of her body and what she doesn't like about it.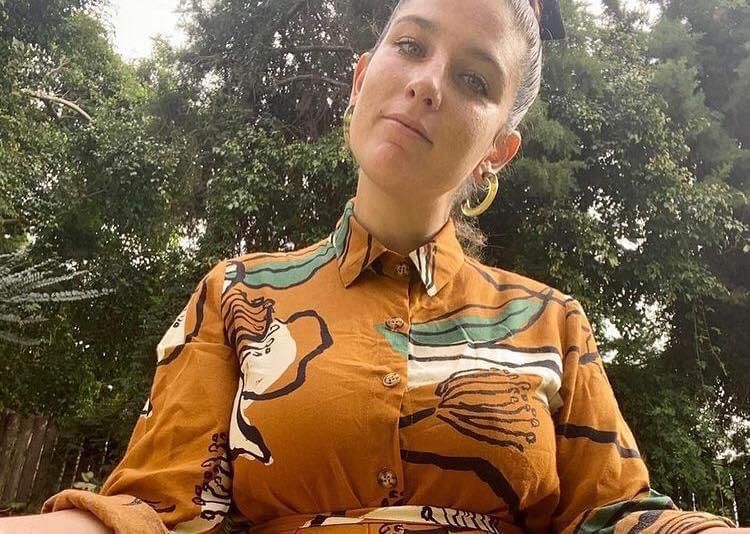 Juana Repetto's words about her body
"Right now I feel very good with my body. I'm very satisfied. I know I'm skinny but I don't want them to believe everything they see on the networks. I suffer and struggle with my double chin, I wear all high-waisted swimsuits with the postpartum belly that I have left and I don't like it. I have rolls… I'm far from having the most hegemonic body in the world," Juana Repetto began by saying to the camera and showing her belly.
Then, he pointed out that he also has stretch marks and assured: "Perfection does not exist."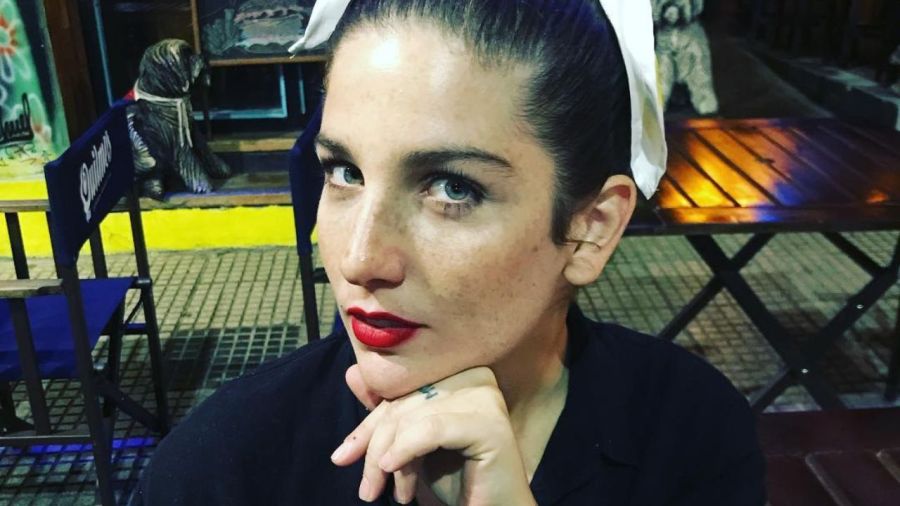 Juana Repetto He shared a second Instagram Story about it because, he said, he was wondering if the message he had just given was correct. And she realized that no. "I could have shown you my tail with cellulite, my legs… however, I showed you what bothers me the least, which are my mini rolls that aren't even. It's just that I had soft skin from pregnancy", stated the actress.
After, Juana Repetto showed everything she doesn't like about her body and assured: "Hold on with real bodies, take care of yourself, be healthy, feel comfortable with yourself and accept yourself as you are."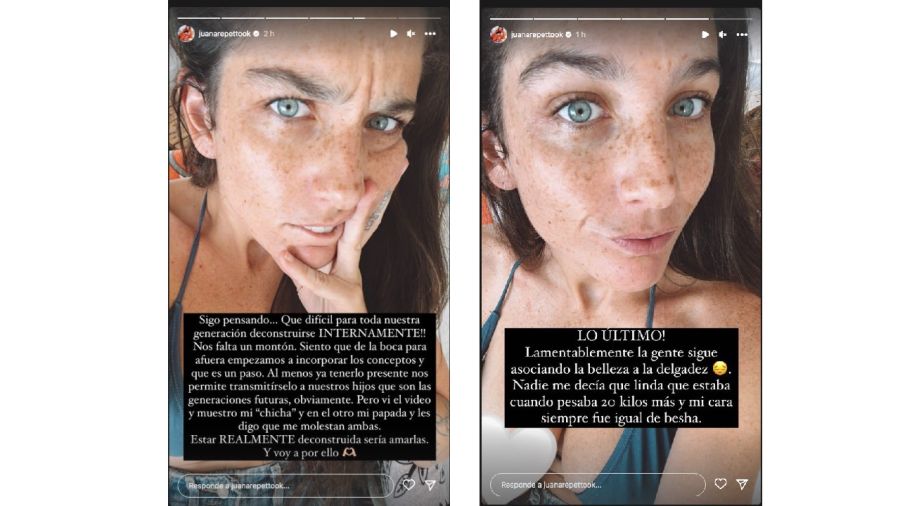 Finally, Juana Repetto He shared two new Instagram Stories as a conclusion to the previous ones, in which he raises how difficult it is to deconstruct oneself internally in order to love what one does not like about one's body. "I go for it", assured the daughter of Nicolás Repetto. And she concluded: "Unfortunately people continue to associate beauty with thinness. Nobody told me how beautiful I was when I weighed 20 kilos more and my face was always just as beautiful."