Marseillaise sung loudly, incessant boos, cries … The announcement of 49.3 drawn by Elisabeth Borne on the highly contested pension reform was very eventful! While the deputies of La France Insoumise sing the national anthem, the elected representatives of the RN urge the Prime Minister to "resignation". A big ruckus within the hemicycle which did not however destabilize the technocrat who declared: "Because I am attached to our social model and I believe in parliamentary democracy, it is on your reform, for the text of the Parliament resulting from a compromise between the two assemblies, that I am ready to engage my responsibility" , she tried to declare in the general hubbub after pointing out the attitude of the opposition in the Assembly. "If everyone voted according to their past convictions, we would not be here this afternoon", she notably launched to the attention of the Republicans. The reform will therefore be adopted but the government risks a motion of censure which would precipitate the fall of Elisabeth Borne. Unions and the opposition are up in arms… and social networks are panicking. And not without humor!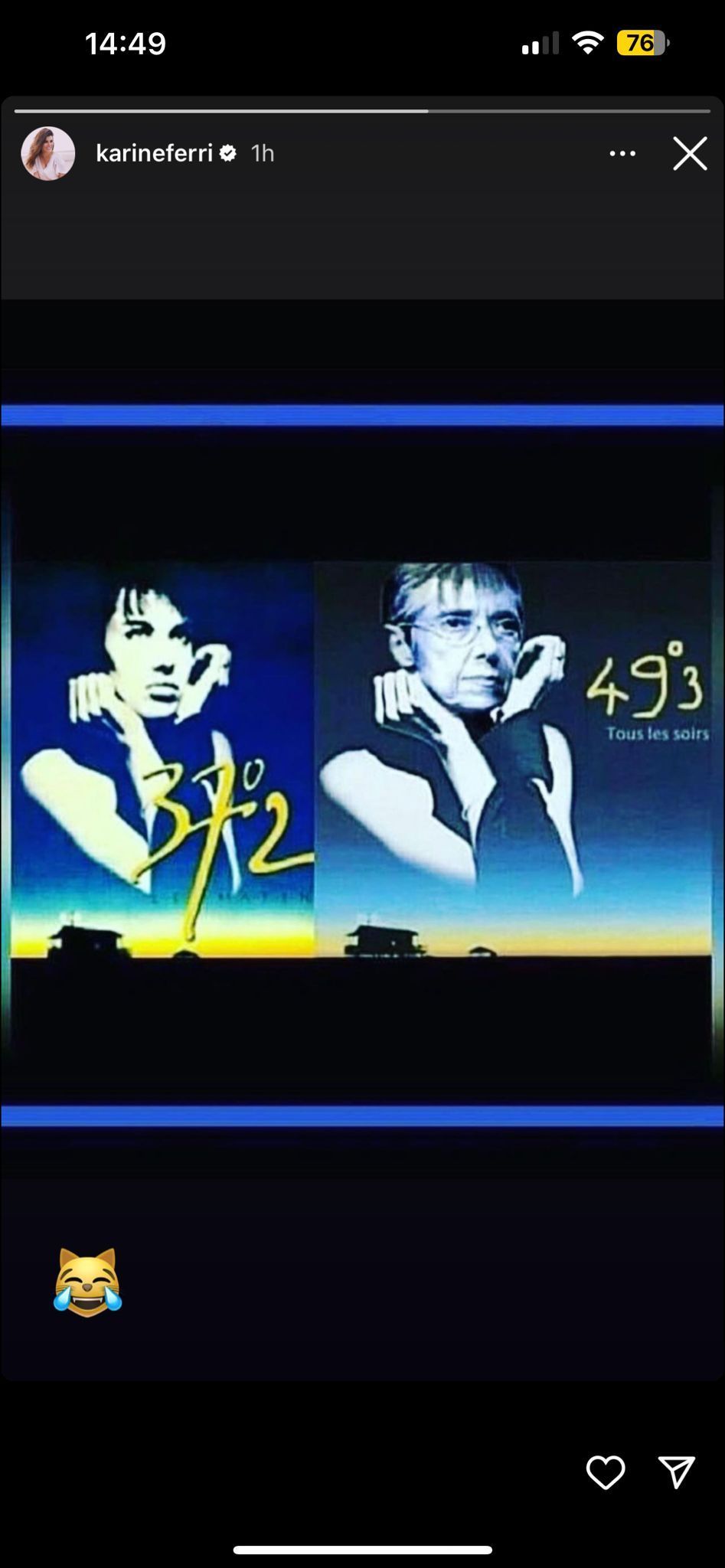 After Laurent Delahousse, Karine Ferri displays a parody of Elisabeth Borne's 49.3!
As soon as the famous article was announced, Laurent Delahousse, generally very discreet, tweeted: "Thermometer: 49.3".A comment that had the merit of amusing its subscribers. Let's stay in the temperature with, this Sunday, March 19, 2023, a funniest poster posted this time by Karine Ferri in Story from her Instagram account. We see a parody of the film by Jean-Jacques Beneix, released in 1986, 37°2 in the morning, attached to a photo montage where the face of Elisabeth Borne replaces that of Béatrice Dalle with the title "49°3 Every evening".A great nod to the fact that the title of the film, taken from the novel by Philippe Djian, originates from the normal temperature of a pregnant woman upon waking! Suffice to say that it amused Karine Ferri who, with her companion Yoann Gourcuff, are expecting their third child. So funny that the one who is not known for her political positions, wanted to share with her community this touch of humor in the form of a nod to her own situation.
VF
See also: Laurent Delahousse: in the middle of an interview for "8:30 p.m. on Sunday", his guest Hugh Jackman throws himself on a Tatin tart!