Debora Bello and Nico Riera they starred in one of last year's romances. Although they never confirmed it, they did not deny it either.
In addition to having skied together in Aspen, they were seen in Miami, according to Show Partners, who stated that there was a love affair between them. Some time later, the news emerged that they had distanced themselves.
The truth is that now there was a reunion and, this time, they no longer hid. The model posted photos of the two posing again on a mountain in Aspen.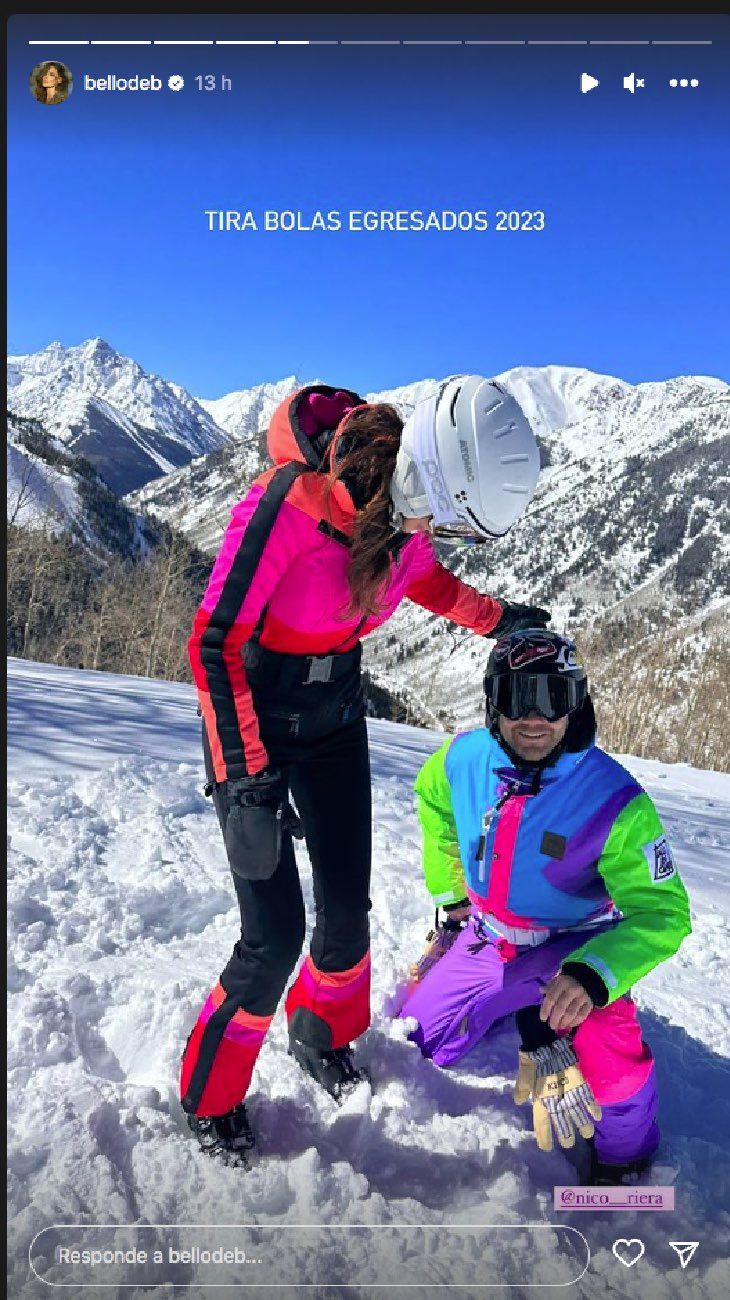 "Throw balls graduates 2023", wrote Débora Bello in one of the images with Nico Riera. There they looked very funny, he crouched down and she touched his head. Undoubtedly there is a very good wave between them.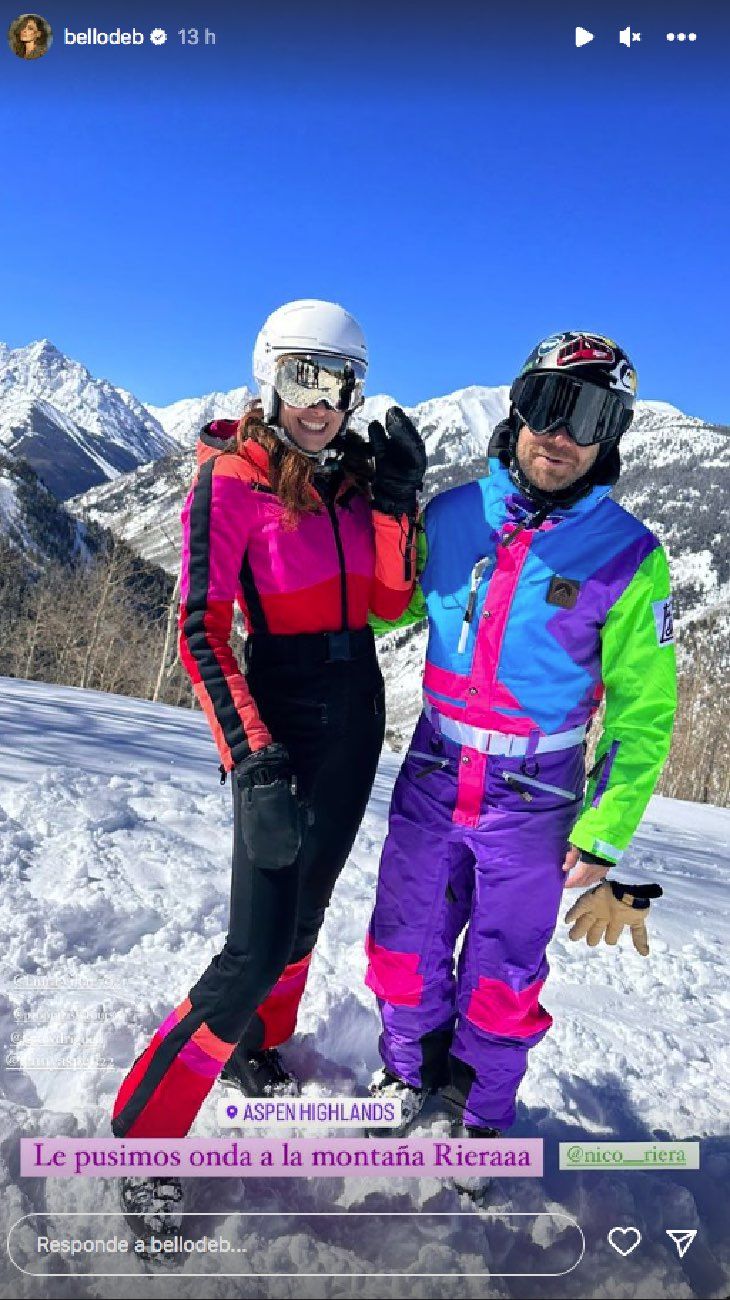 In the second image, Debora Bello and Nico Riera They posed next to each other and Diego Torres's ex pointed out: "We made the Rieraaaa mountain cool".
For his part, the actor so far has not published any photos with the model on his networks, nor a group of them with the rest of the team they skied. He also did not share the Instagram Stories that she posted. Yes, it is confirmed that there was a reunion in the snow and that they still get along super well.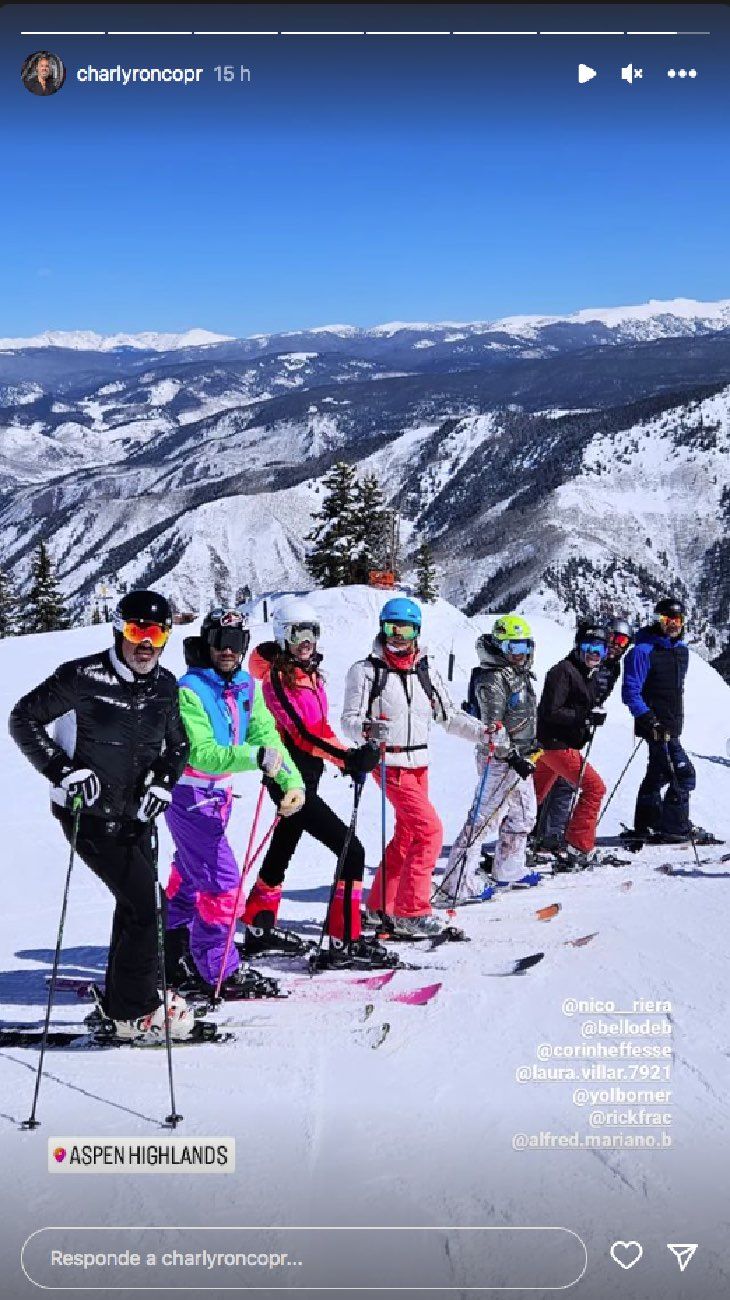 Débora Bello and Tacho Riera: the details that spoke of the end of love
In May of last year, it was the Instagram account "Gossiping" from where they remarked the little interaction between Deborah Bello and Nico Riera, even after the actor spent his birthday away from his supposed new girlfriend.
"It seems that nothing is happening anymore.. He has been alone on the beach for days and today (Sunday) is his birthday. While she swims, he appears at the house watching the Monaco Grand Prix."wrote the user, noting that Bello would not have been present at the actor's birthday celebration.