the DJ Romina Malaspina captivates on her social networks every time she shares her outfit. In the last few days, she uploaded a photo reel of a look that is trending, the underboob, which is chosen by many Argentine artists, such as Lali, Emilia Mernes and Tini Stoessel.
the artist shared her underboob look: a white muscle top, which she wore without a bra, and a blue shorts with pockets in the front. The footwear was a pair of shoes that match the clothing, blue, white and black, and she added the stockings. The hairstyle, with the hair collected and three braids. Previously, Romina used the same look except that the pants were dark green and the top was black.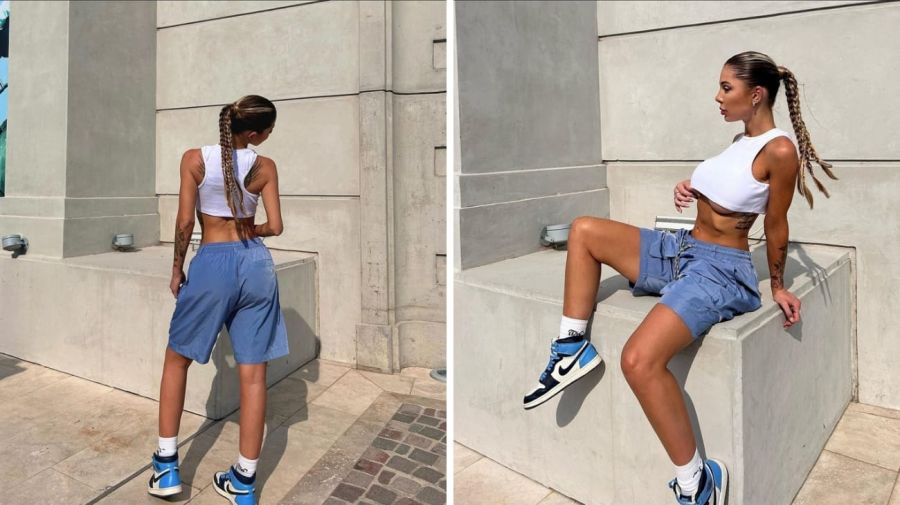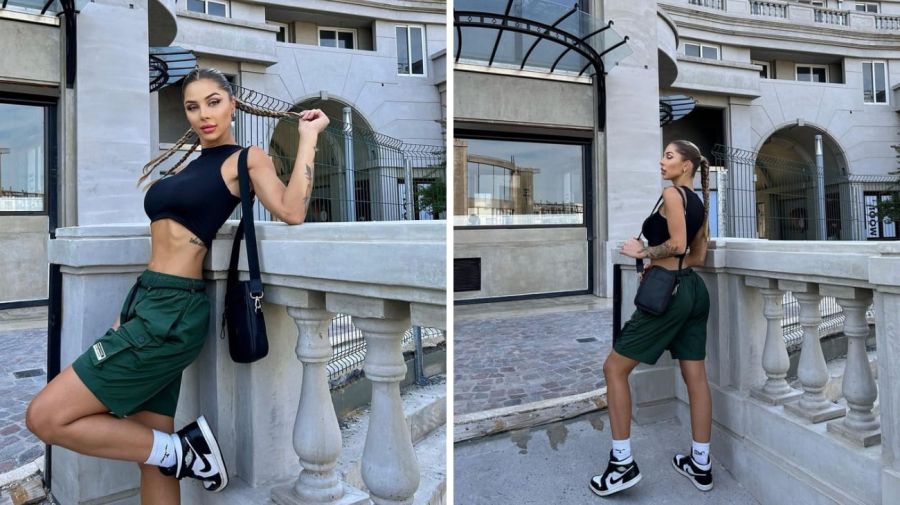 The publication was made on March 8, International Women's Day, and accompanied it with a few words: "Happy International Women's Day to all the beautiful women who are there for all those women who wake up every day with a purpose. And they know what they want and do everything to make it happen. For those who believe that everything is possible and are willing to work on it. For all those who are no longer here."
Romina and her sexy lace outfit
The influencer published a reel of photos with a set of pink Barbie-like underwear and caused fury among his followers.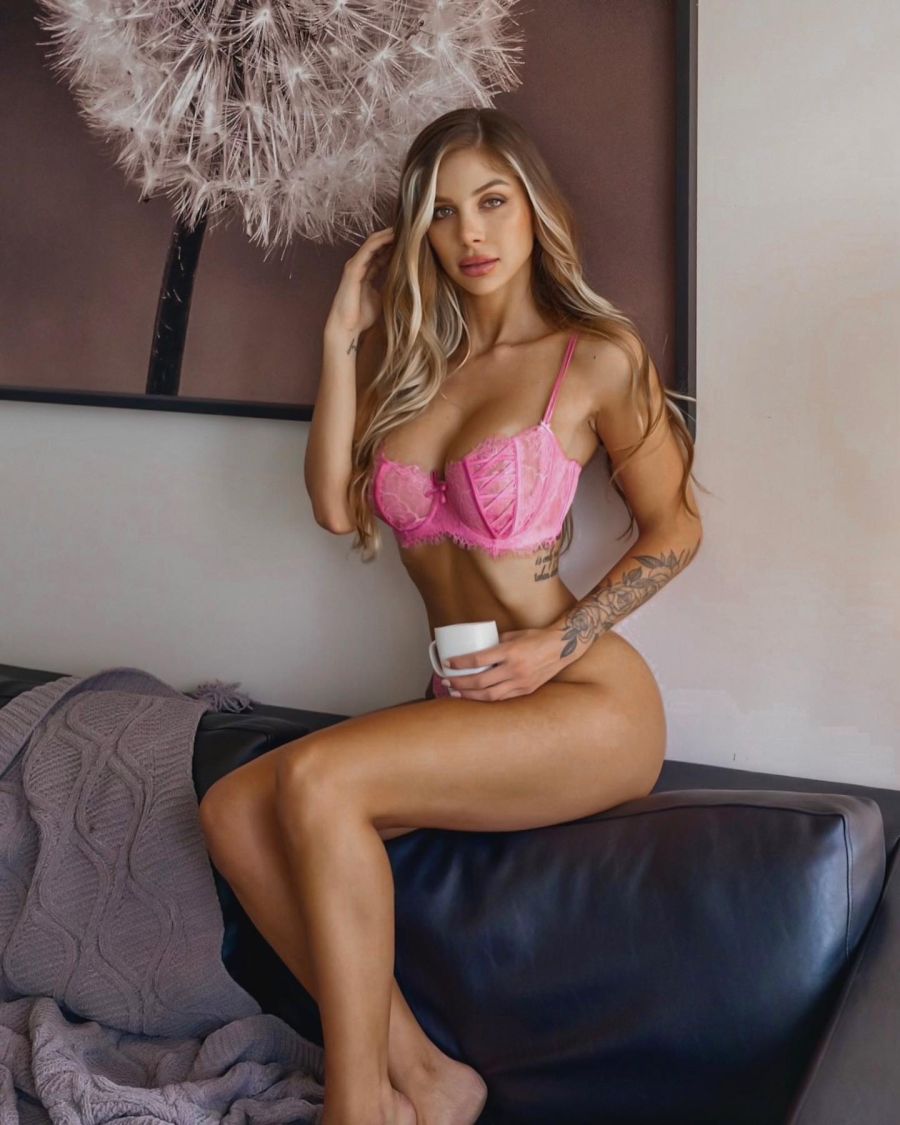 The set consists of the top, the underwire lace bodice with crossed underwires on the cups. The fabric and color drew attention, but the detail was the mini bow on both straps.
JM