Facundo Ambrosioni, former partner of More Rial, He shared a statement on his social networks that exposed the serious situation of Jorge Rial's daughter.
The father of little Francesco Ambrosioni He accused the young woman of being a thief and she exposed him on Instagram, implying that it was he himself who requested a search of his home. "In case you don't know, it's not the first time they've raided that home. In the Causana neighborhood they are collecting signatures to remove it"said the young man from Cordoba about the situation of More Rial.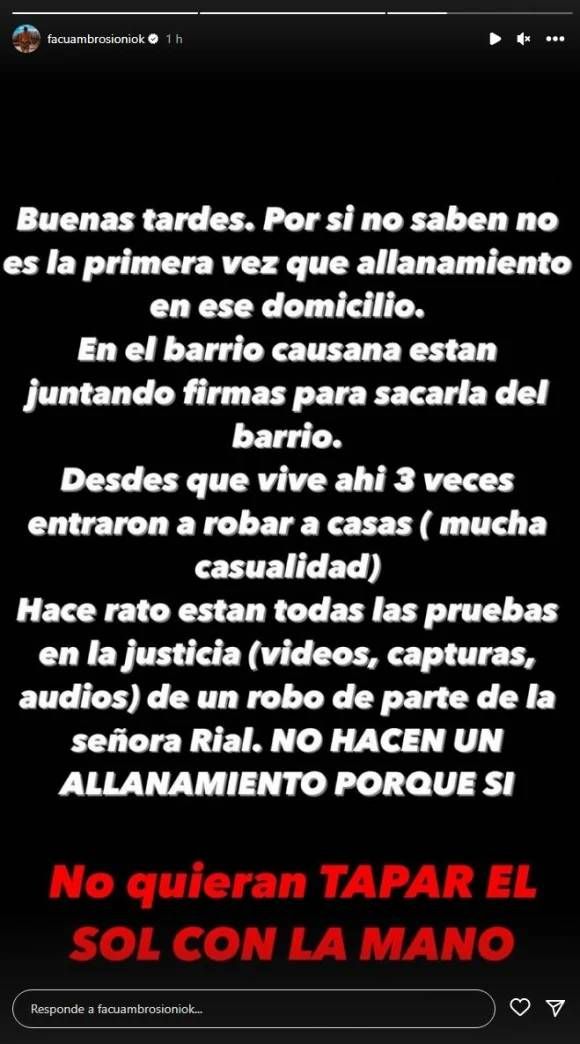 "Since he lives there three times they broke into houses. (A lot of coincidence). For a while now all the evidence has been in court (videos, captures, audios) of a robbery on the part of Mrs. Rial. They don't do a raid just because. Don't want to cover the sun with your hand," he continued on his Instagram.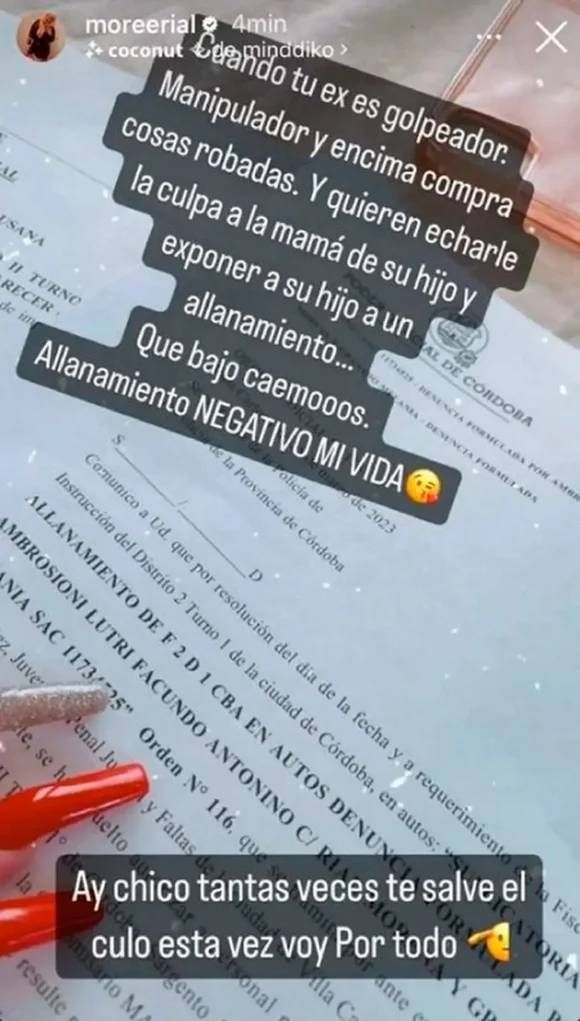 The truth is that the same More Rial He came out to defend himself against these accusations and assured that his home was raided because of him. "When your ex is a hitter, manipulator and on top of that he buys stolen things. And they want to blame their son's mother and expose their son to a break-in. So many times I saved your ass… this time I'm going for everything," said the daughter of Jorge Rial.
The truth behind the raid according to the former More Rial
After this scandal, Facundo Ambriosini spoke in A la tarde and told his version of events. The Cordovan accused More Rial of neglect and poor care of the son they have in common.
"I take him to school, I buy him the diapers he needs, I send him food but my lawyers won't let me send him money because there is still no arrangement," he said on the America program.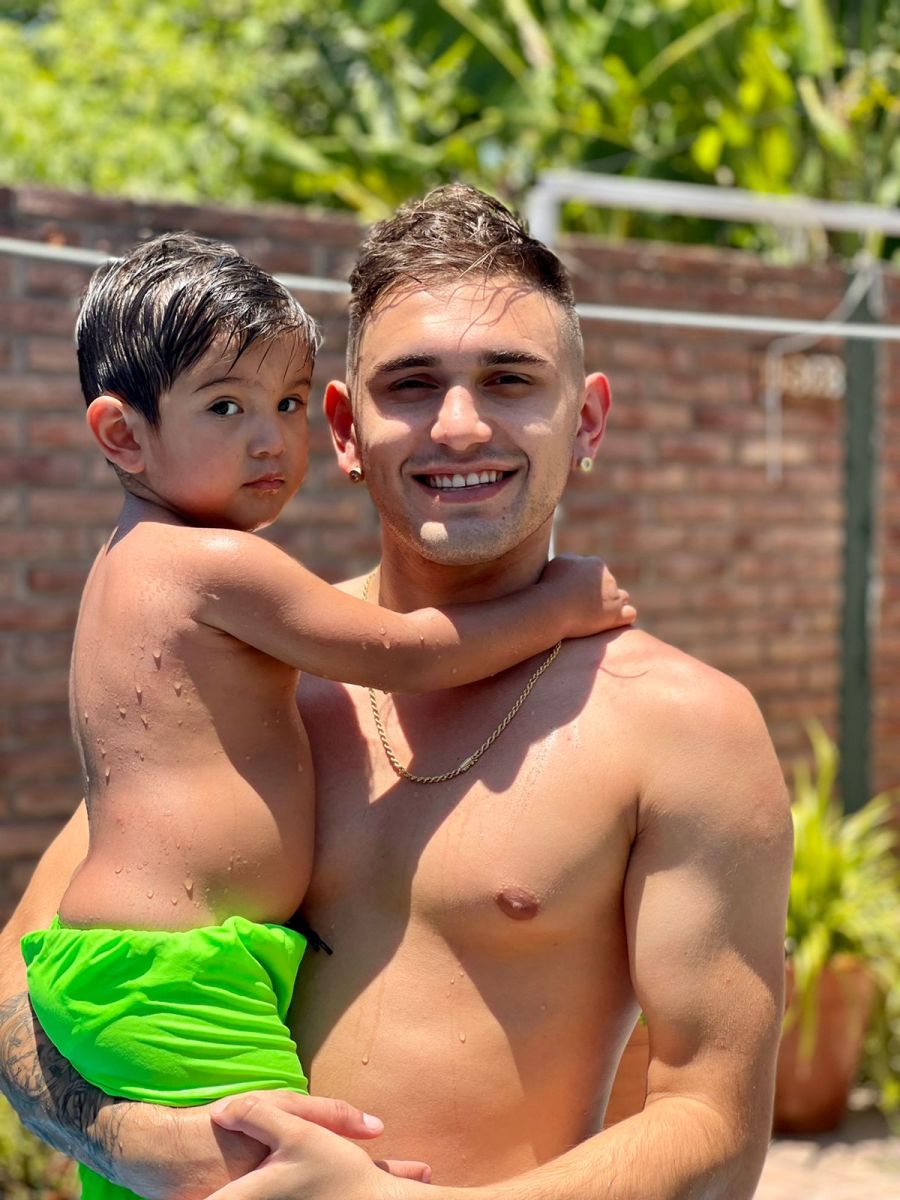 "My son spends 24 hours with a babysitter, sleeps with a babysitter, is in an environment that I don't like. I want him to have a family, to go to school properly, to eat properly. For example, once my son stayed three days in a hotel with a babysitter and his mother went to Uruguay. There are many things that I cannot honestly say," he closed.