In the last few hours Gianinna Maradona she was involved in rumors of reconciliation with Kun Agüero, which is why she dedicated herself to accompanying her son who was affected by these versions and took refuge with his family.
Through the stories of his official Instagram account, Gianinna Maradona shared an unpublished video with his father, Diego Armando Maradona. "Good morning, everyone up. It's played on Saturdays, let's go Matador"expressed the businesswoman putting a wave at the beginning of the day.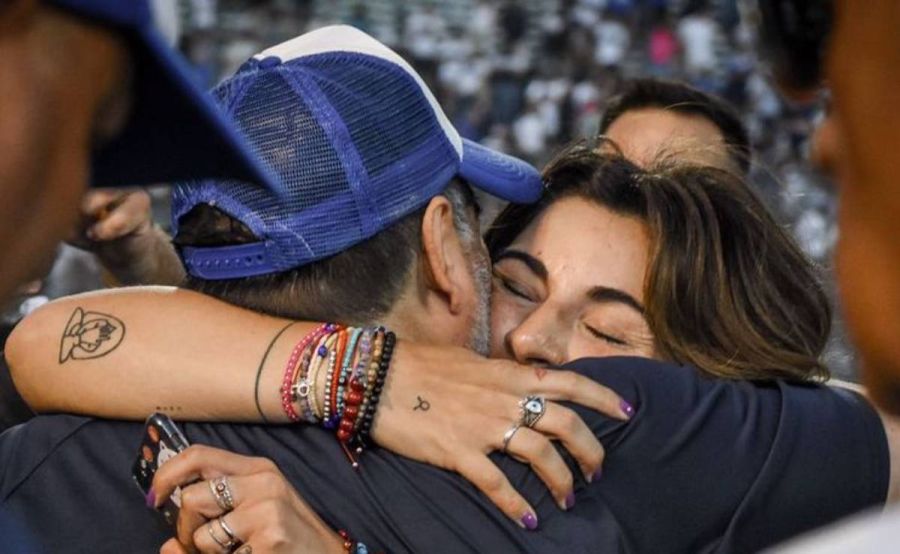 You can see it in the pictures singing and enjoying music with his father. "Flor Pálida" is the name of the Marc Anthony song they were listening to. "They are the same, what a fight," Dalma Maradona is heard saying who was the one who recorded the emotional moment.
"One day having breakfast at my dad's"added Gianinna in her post next to a purple heart. Undoubtedly, the daughter of Ten misses her father every day and even more so when she finds herself involved in situations that do her no good.
Kun Agüero denied the rumor of reconciliation with Gianinna Maradona
"She came a few weeks ago to bring me Benjamin, but nothing else. How can she say that without knowing what she came to do?! I don't understand why they give false information," was the message that Agüero sent to Estefi Berardi.
"How am I going to walk with her! I'm hot because I have a partner -Sofía Calzetti- and Benjamin sees this, nothing to do with it"he reiterated the Kun Aguero Estefi Berardi was very angry about the rumors that spread and that could harm his love relationship and his relationship with his son.