Robert Pattinson He arrived in the country and his presence did not go unnoticed by admirers of his work.. The actor causes a stir in every place he visits during his time in Buenos Aires and the images taken by fans went viral.
It should be remembered that Robert Pattinson He is dating Suki Waterhouse since 2018 and she is the reason for his stay in Argentina. Singer will perform today at lollapalooza and how could it be otherwise, he came to accompany her.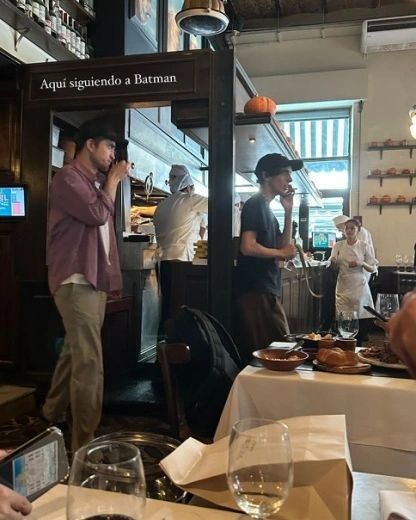 The actor visited different restaurants to discover and enjoy our typical gastronomy. It was there that The fans identified him, took the opportunity to take photos of him and even to film the moment in which he left and got into a truck without exchanging words with those who were waiting for him outside.
However, postcards of some lucky people who were able to be photographed together with Robert Pattinson. It is necessary to point out that he also signed some autographs for the admirers who crowded outside the restaurant waiting to see him pass.
The images of Robert Pattinson in Argentina