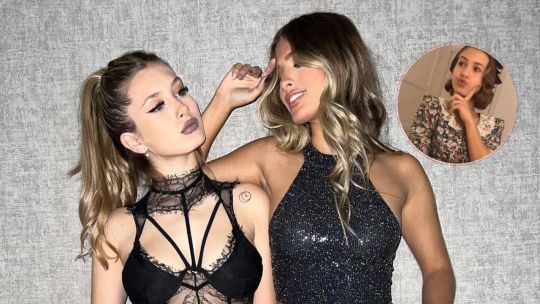 Julieta Poggio is one of the finalists of Big Brother and a few days ago she joined the most famous house in the world Lola, her younger sister.
The young woman is 17 years old and follows in the footsteps of Disney: she likes to sing, dance, act and model.
How was Lola Poggio's passage through ATAV to impersonate Mirtha Legrand
in 2019 Lola Poggio was on the small screen at the hands of "Argentina, land of love and revenge". There the young woman played Mirtha Legrand.
In Polka's fiction, lowenstein (Gaston Cocchiarale) became an artist manager and had a meeting with the twins Rosa María (Mirtha) and María Aurelia Paula (Goldie) Martínez Suárez in the former Morel house, which the gang bought and where he was hiding Bruno (albert baro).
The truth is that the scene was achieved thanks to an editing job that allowed Lola to be seen duplicated since, in real life, she does not have a twin sister. First the scene was recorded with a costume, and then with another.
To play Mirtha Legrand, Lola Poggio saw Los martes, orquídeas, also current videos of the host – "which is the most vivid memory that people have of her" – and also received the help of an acting coach.
cs.