After a few romantic days in Punta del Este with your partner, Meme Bouquet, Mery del Cerro is back in Buenos Aires, preparing to receive autumn. However, the heat wave in the country is delaying the departure of summer, which continues to give celebrities the space to share all their swimwear looks.
That is why the actress was not far behind and shared an option of a micro bikini more risky and original than usual. Del Cerro was encouraged to play with prints and surprised with a very contrasting motif, but trendy at the same time.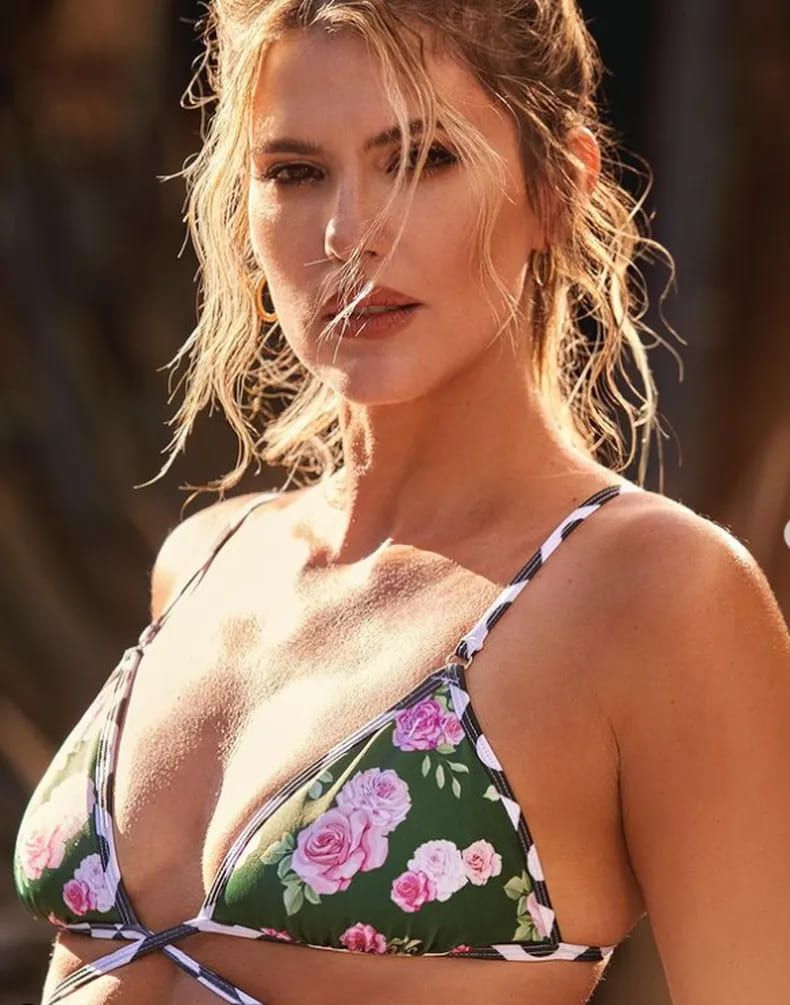 It was a fixed triangle bra with a floral print, in green and pink tones, which contrasted with the black and white triangles of the rest of the swimsuit.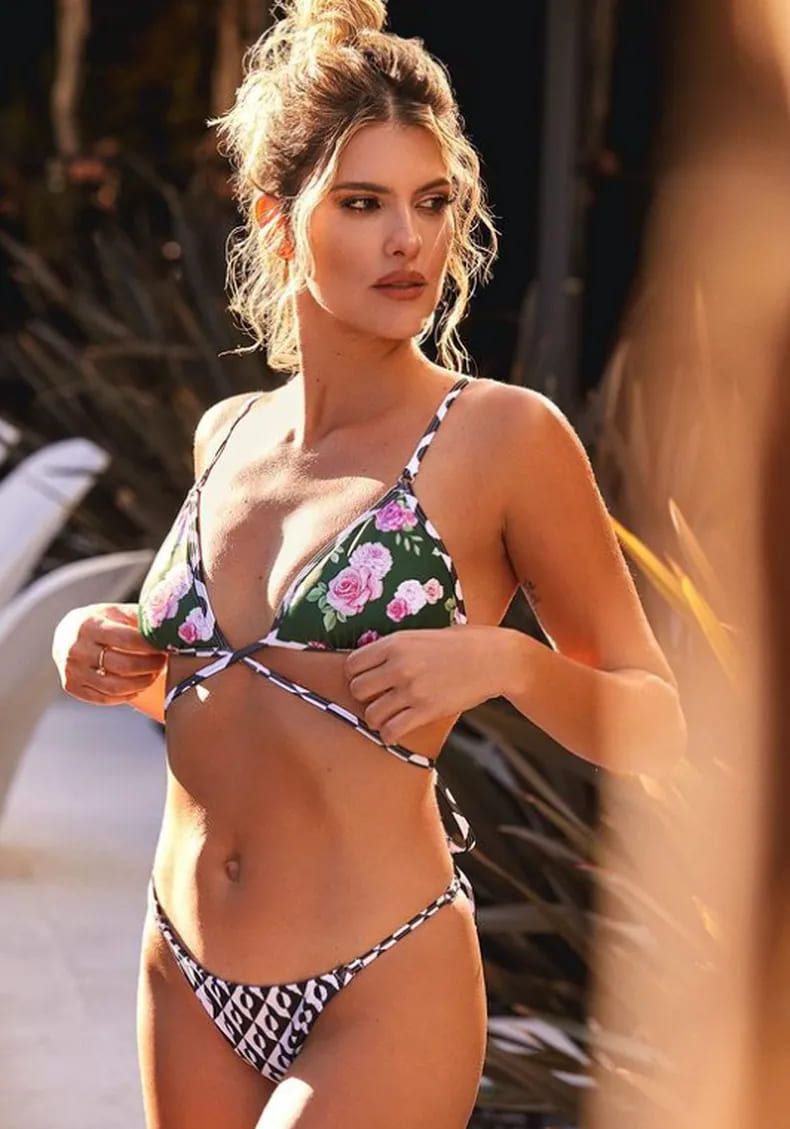 One of the most innovative details, and one that was all the rage this season, has to do with the straps that come off the top, hugging the abdomen and crossing the bikini. The colors of the strip matched perfectly with the colaless that the actress opted for, which served to visually merge the total look.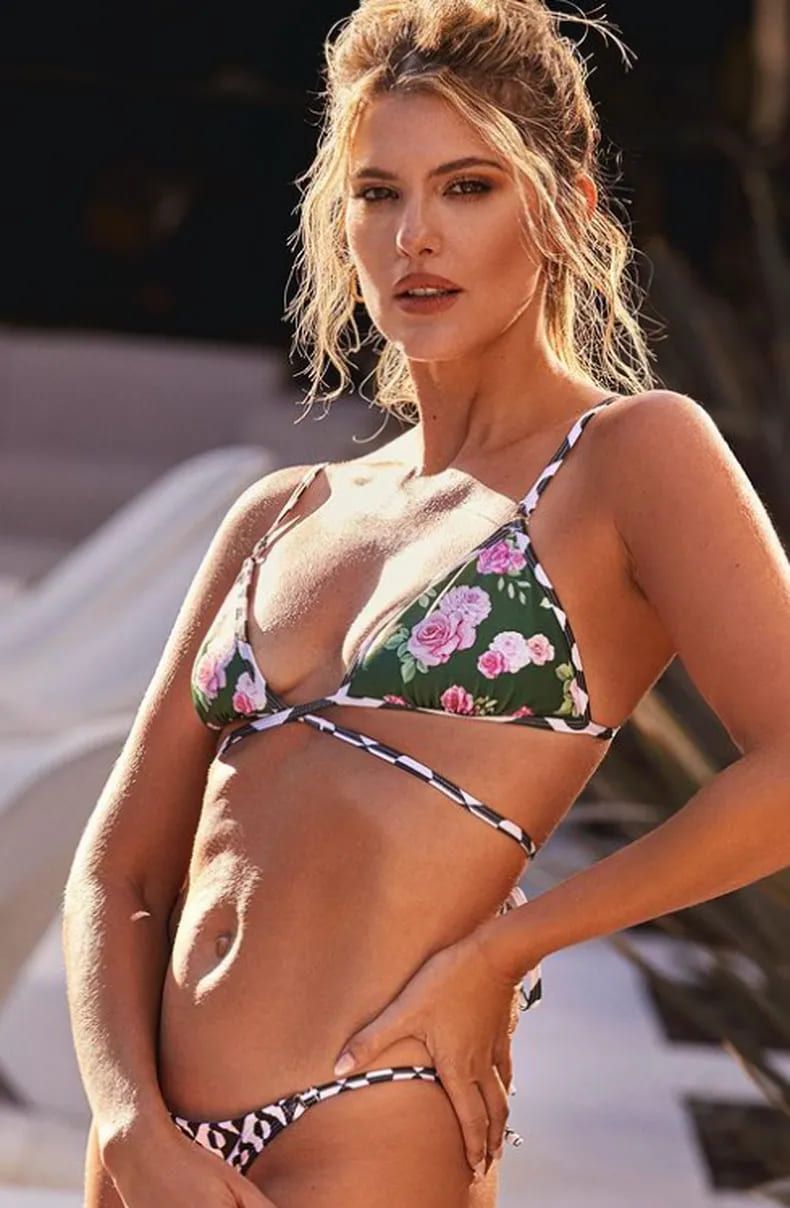 As for her makeup, she opted for a look that highlighted her eyes with a dark brown shadow and painted her lips in a matte shade. Mery del Cerro wore her hair up in a bun and her bangs loose.
HO