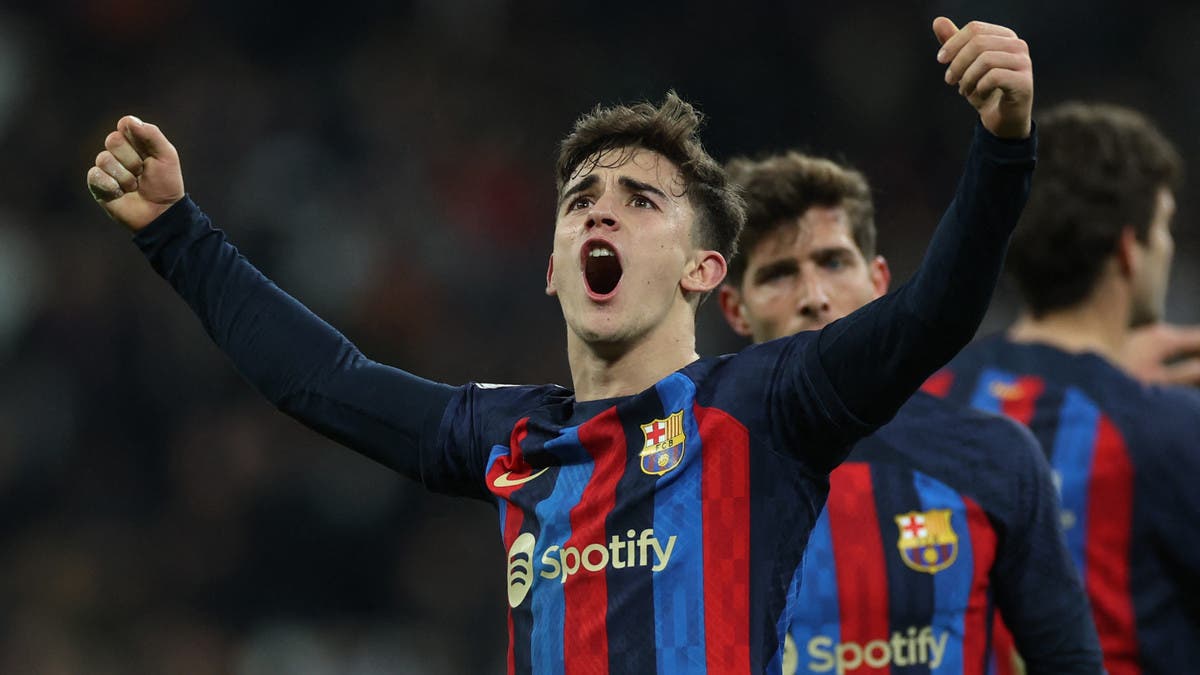 Spanish club Barcelona star Gavi has become one of the biggest ambitions of major clubs around the world after his performance in the current and past seasons, and with his new contract not being approved by the Spanish Federation, the issue of his departure from the Catalan club has become more realistic.
Gavi was playing for Barcelona with a contract for the players of the reserve team and for the termination of a contract amounting to 50 million euros only, before the administration approved a new contract with the termination of a huge contract estimated at one billion euros, but the Commercial Court in Barcelona decided to cancel the registration of his contract as a professional player.
And Commercial Court No. 12 in Barcelona decided to cancel Gavi's registration as a player in the first team of FC Barcelona due to a formal defect in the document submitted by Barcelona because its time had expired. The club will be forced to include him as a player from the reserve team.
Because of the cancellation of his new contract, the English clubs Manchester City and Liverpool have become the biggest interested in the jewel of FC Barcelona, ​​​​which is one of the most important keys to playing in it, along with his colleague in the center, Pedri.