Jaime Papon, coach of the Egyptian star Mohamed Salah, revealed that he suggested the latter to move to Barcelona before signing with Liverpool in 2017, but the scorer rejected the idea, revealing at the same time that his dream was to wear the shirt of the traditional rival, Real Madrid.
Salah moved to Liverpool in the summer of 2017 from Rome, Italy, where Baboon was training Salah to finish in front of the goal, and the Egyptian star turned into one of the most important football scorers in the world today, as he became Liverpool's historic scorer in the English Premier League with 129 goals, surpassing former star Robbie Fowler. .
Papon told the Spanish network "Relevo" on the eve of the meeting between Real Madrid and Liverpool in the second leg of the Champions League final on Wednesday: I told Salah that he had to join Barcelona, ​​specifically when he was in Rome, but he categorically refused and told me that his dream is to play for Real Madrid, a giant rival. Historic Catalonia.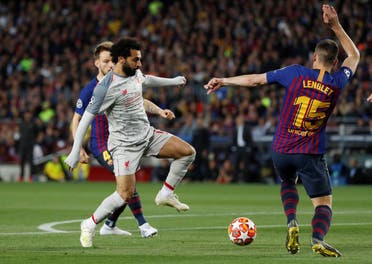 Salah played 7 matches against Real Madrid, two of them in the Italian Roma shirt, and five with Liverpool, but he did not succeed in beating the Spanish giants at all, and the last of those confrontations was his loss with Liverpool 5-2 in the first leg of the final price of the current version, while he scored only two goals in the net. the White.
On the other hand, Salah met Barcelona twice, once with Rome, and ended in a 1-1 draw while he was on the field when Liverpool lost 3-0 in the first leg of the semi-finals of the 2018-2019 edition, before Liverpool turned the score by four goals back in a match that the Egyptian star missed due to injury.
Liverpool extended its contract with the Egyptian star last summer until 2025 for 350,000 pounds per week, which is the highest salary in the history of the Red Club, according to media sources.