Queen Letizia It is considered one of the fashion icons in European royalty, as it is synonymous with elegance and style. Her dresses and outfits attract all eyes at all the events she attends and for this occasion she wore a total pink look that caught all eyes.
Leaving red aside, since on more than one occasion she demonstrated that it is her favorite color, the monarch attended a social commitment in the "Rare Disease Day"' in Spain.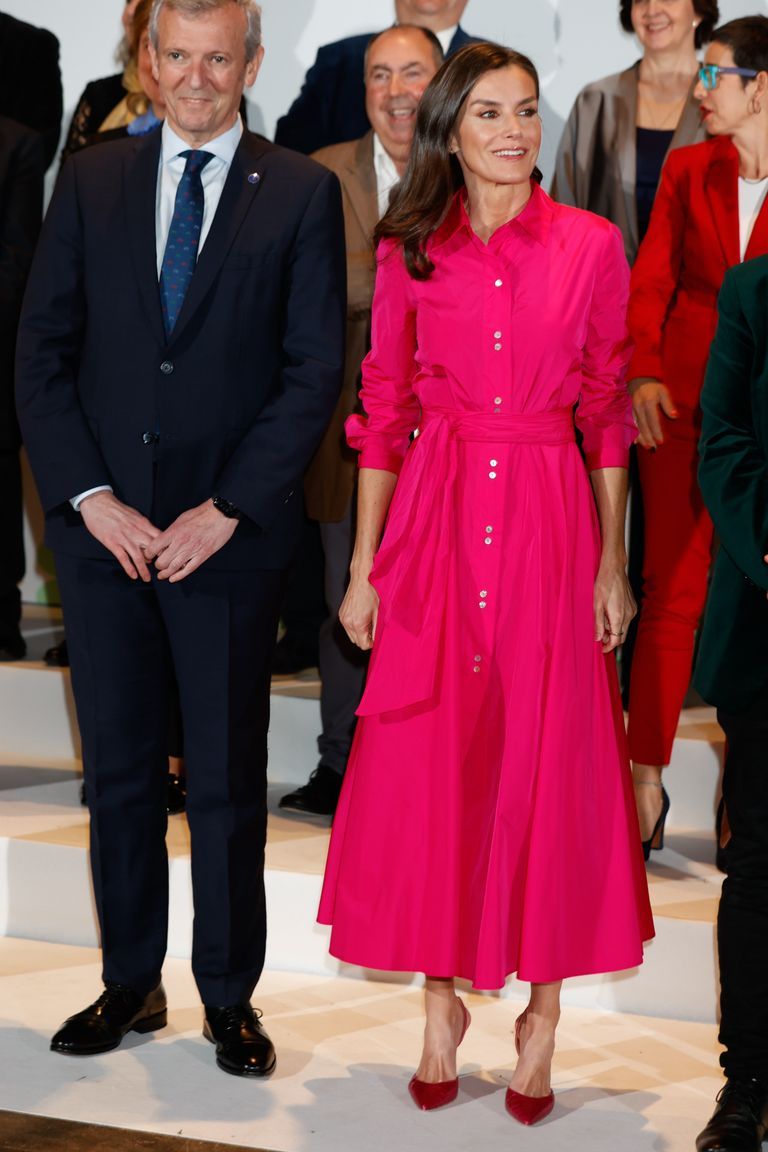 For this event, he opted for one of the trend colors of the European summer, pink, fuchsia or magenta. It is a shirt dress from the firm Roberto Verino, with three-quarter sleeves, buttoned in the front and wearing a beautiful bow marking the waist, a classic Letizia detail, combined with Carolina Herrera stilettos and Gold & Roses jewels.
Letizia dazzled Madrid with an elegant red dress
Recently, the King and Queen of Spain were present at the Royal Palace of El Pardo in Madridfor the delivery of accreditations to the new ambassadors of the X edition of Honorary Ambassadors of the Spain brand.
True to the theme of the event, the Queen opted for a design by the Spanish brand poete. It was a knee-length dress, with an evasé-style skirt, fitted at the waist and flared. The sleeves of the dress were protagonists, thanks to their length and shape. It also included an original scarf around the neck, which gave it a touch of elegance.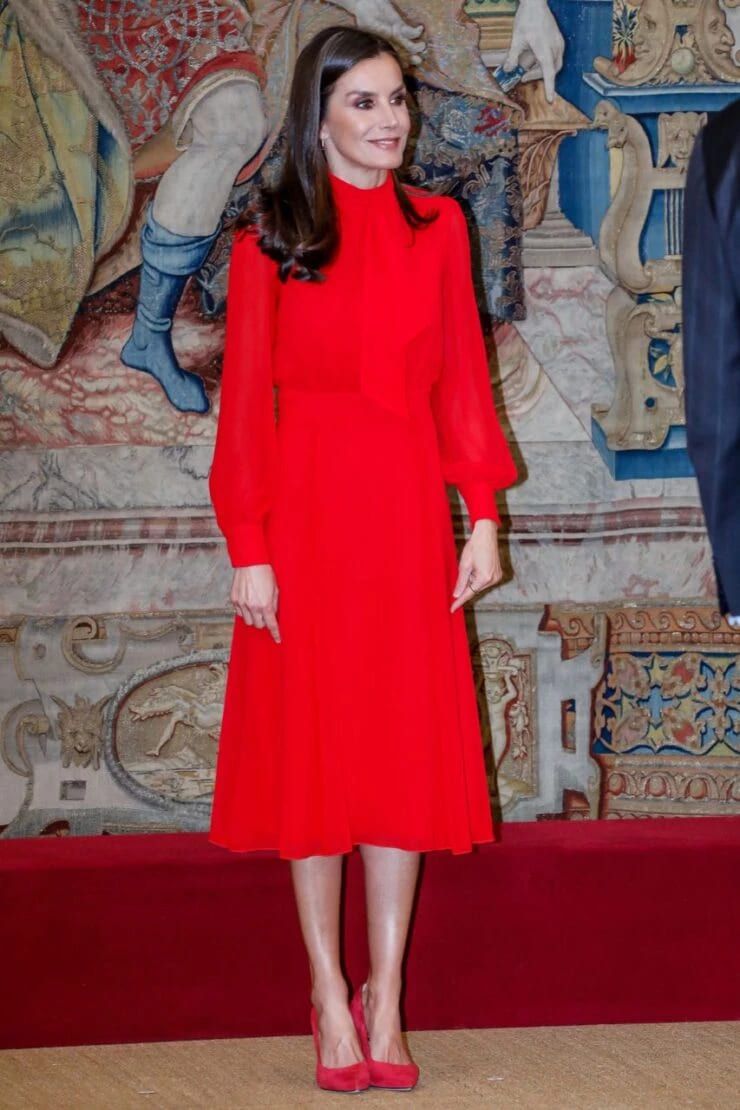 As for accessories, she opted for 18-karat rose gold earrings with diamonds and rubies. This jewel, designed by Gold&Roses, belongs to the I Am Red collection and was previously used by Letizia in October last year, combining them with another red dress. To complement the total look, the Queen added stilettos of the same color.
Although Queen Letizia is a reference in the world of fashion, setting trends in all her events, the wife of King Felipe VI is not afraid to repeat her favorite outfits, always being very comfortable with everything she wears and opting for her favorite colors. as is red, no matter what they say.
DMS