Fran Tinelli is celebrating his 25th birthday today, so Marcelo Tinelli decided to entertain him and share the emotional moment in their networks. After midnight, in complicity with his daughter Cande, the driver appeared with a cake singing "Happy Birthday" for the young man to blow out the candles.
"Happy birthday beloved son. I love you forever"wrote Marcelo Tinelli next to the images. "Thank you pa. I love you with my soul"Fran Tinelli responded in the networks. Who was also present in the publication was Paula Robles who added: "I love you Frank".
As if that were not enough, the sports journalist also published a compilation of family images with the birthday boy and expressed: "Happy birthday Flaco beautiful. Happy 25 pirulos. We love you all in this family. Always be very happy and enjoy this wonderful life a lot. Your happiness is mine".
Before going to sleep, tinelli He published a photo in which Fran hugs him while he laughs out loud, he said that he loves him with his soul and that he hopes to share more moments and laughs together.
The tender exchange in networks of Marcelo Tinelli and Paula Robles
As expected, Paula Robles also published a family postcard for her eldest son's birthday and tagged Marcelo. The driver echoed the mention, replicated it on his networks and added: "What a beautiful photo Pau. What a beautiful moment. What a divine son we have and how much we love him".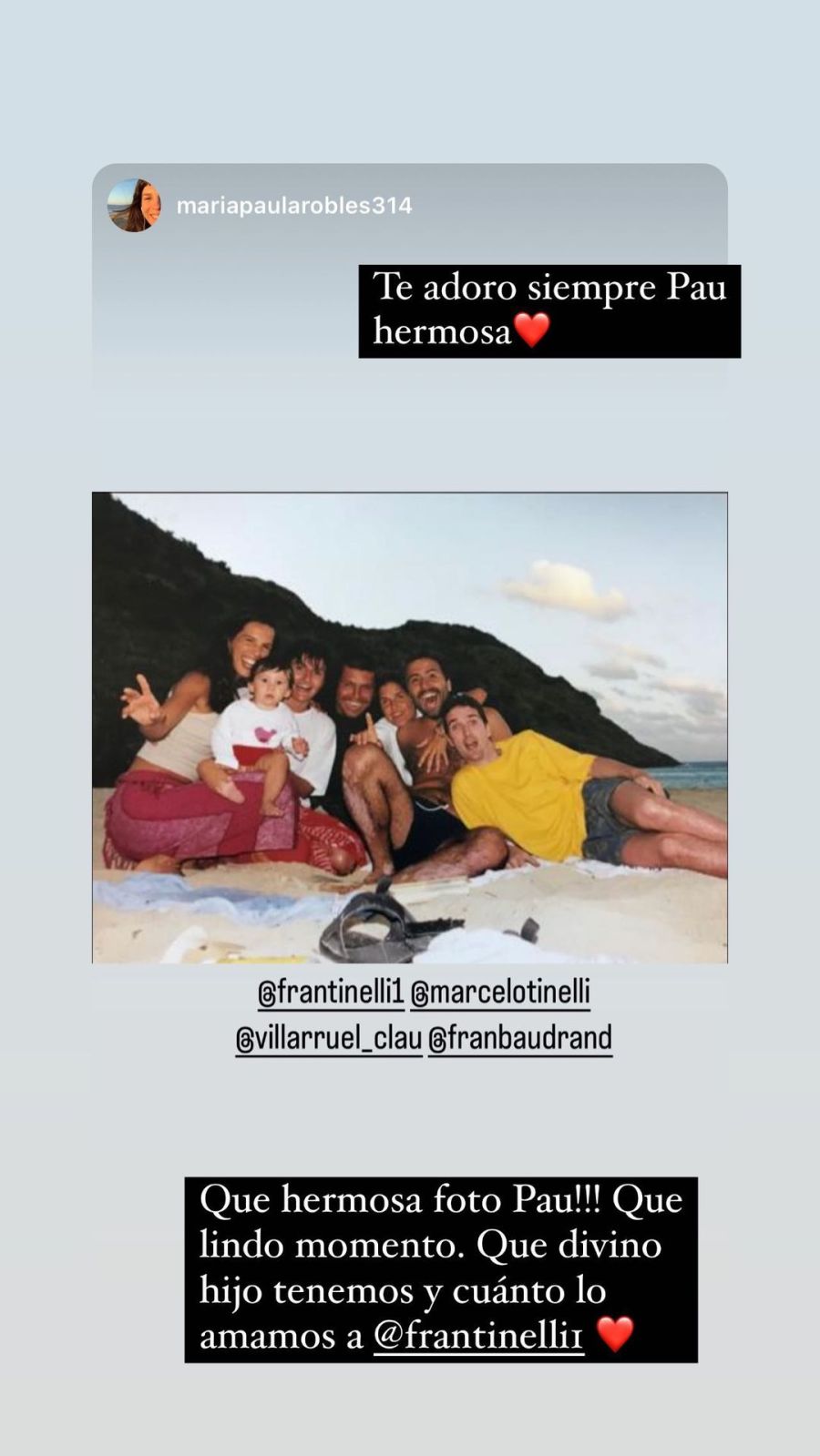 "I always adore you beautiful Pau"revealed tinelli in the same post. In this way, he revealed the immense affection he has for his ex-partner and mother of his children Francisco and Juanita.