Ultras Paris Saint-Germain plans to boo Lionel Messi, the star of the team, in the Rennes match next Sunday, as it sees him as a reason for leaving the Champions League last week against Bayern Munich despite his high salary, as well as the spread of news of his departure from the club at the end of the current season, as he entered The free period of his contract, which expires after 3 months.
Lionel Messi, the legend of Barcelona, ​​who is considered the greatest player in history, joined Paris Saint-Germain in the summer of 2021 in a free transfer deal, after Barcelona was unable to renew his contract due to the laws of the Spanish League and the financial crisis of the Catalan club.
And the Spanish newspaper "Mundo Deportivo" revealed on Thursday that Ultras Paris Saint-Germain will boo the last World Cup champion, in protest at the club's exit from the Champions League, in addition to not extending his contract with the club.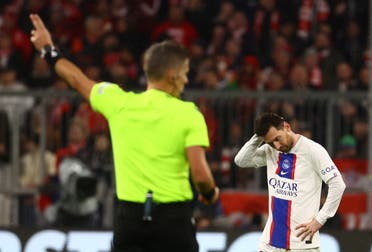 The newspaper quoted a member of the Ultras, who asked not to be identified: We will boo Messi on Sunday in the Rennes match.
Lionel played 65 matches with the capital club since the beginning of last season, during which he scored 29 goals, provided 32 assists, and won the French League championship last season, but he experienced the bitterness of being knocked out of the Champions League final for the second time in a row.
The "flea" was associated with an emotional return to Barcelona after the statements of its president, Joan Laporta, last summer, but the confirmation was not made due to the financial conditions that the club is still suffering from.