With all the rise of vintage clothing, being one of the trends of the last time, Anamá Ferreira decided to contribute with her old clothes and organize an event to offer many designs from her years as a model.
"I sell everything: clothes, hats, bags. You have to renewr", he communicated on his Instagram, revealing that it will take place in his apartment, which is in the Avenida Cordoba 966 and that it will be this Friday the 17th and Saturday the 18th, from 10 a.m. to 5 p.m.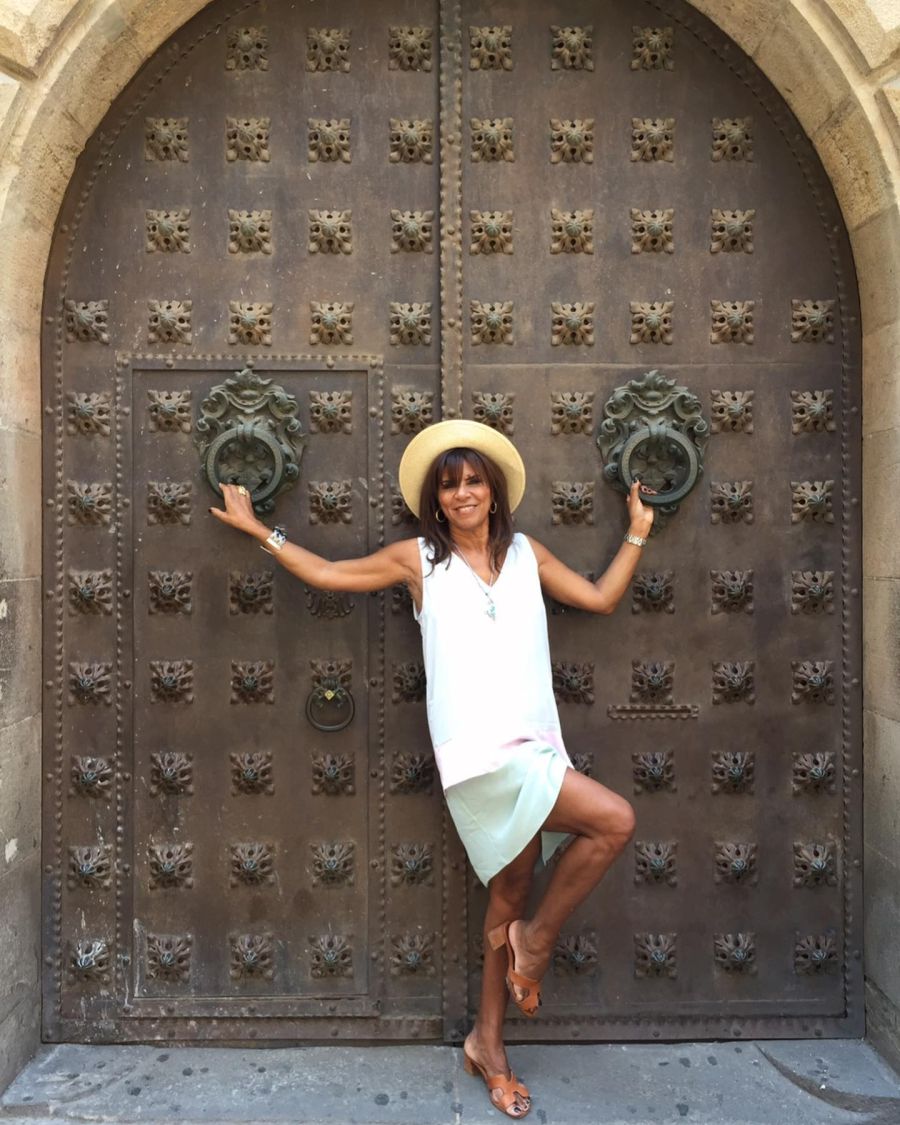 At EPA, he expanded on the garments he is going to offer: "All these clothes are immaculate, hanging in my house. I realized that I have clothes from the '70s and '80s that I don't wear". In turn, he maintained that the prices of the shoes start at 4,000 pesos and that he has more than 350 pairs of leading brands, in different types and colors. For security measures, he commented that all those who show up must bring their National Identity Document.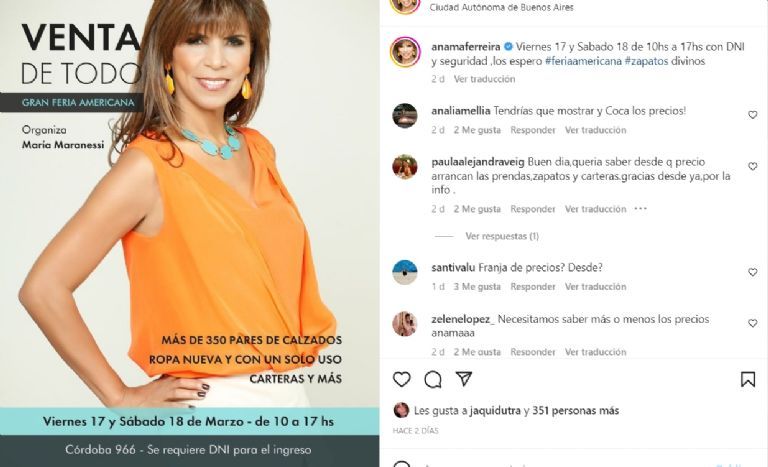 Nicolás Magaldi, a journalist from América, asked him about the real reason behind the sale of his entire wardrobe, asking if it was a move abroad. "I thought of leaving my home, not the country. I love Argentina, I have been working since 1976. I am grateful. I always generate work for myself, I am not waiting at home for them to call me. I am an entrepreneur and I have 10 modeling schools", answered.
Finally, Anamá also highlighted that all the items are in perfect condition and that even some clothes and handbags are not even used.
HO