Last night, Madrid dressed up as a party to celebrate and inaugurate the new beauty shop in lancôme, a large number of friends of the brand were present, among them, Penelope Cruzambassador of the firm for several years.
As usual, the outfit chosen by the actress captured all eyes, although for this occasion she was not dressed by Chanel, but wore a design by Alexandre Vauthier.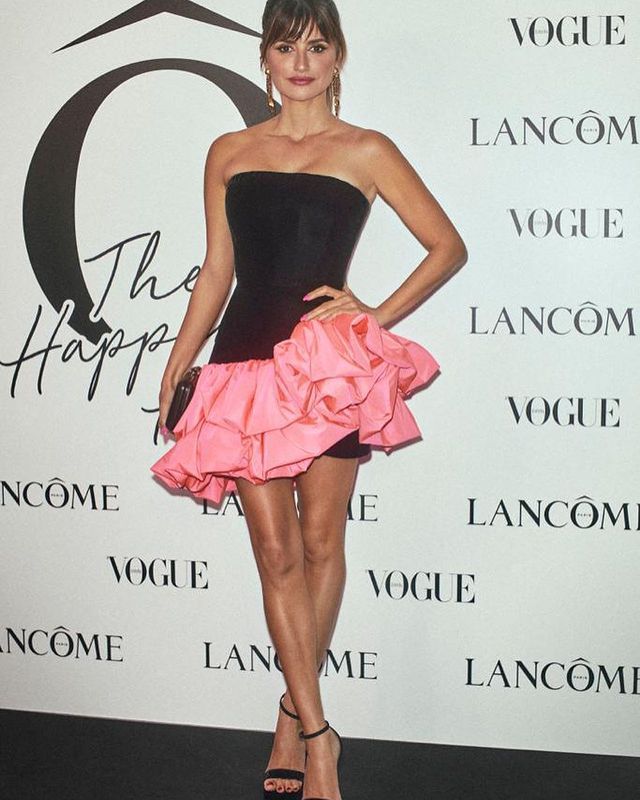 The piece that Penelope Cruz wore belongs to the spring-summer 2022 collection, the mini dress with a square neckline, black in color and with a very peculiar detail, at the bottom of the skirt a pink mega volume that provided a perfect balance. To complement her styling, on her feet she wore strappy stilettos, a clutch and regarding makeup, eyeliner that enhances her eyes, a high ponytail with bangs and silver cascade earrings.
Penélope Cruz was present in the "front row" of Chanel at Paris Fashion Week
Penelope Cruz, muse and ambassador of Chanel, youHe chose the brand as a favorite to show off the best designs of the maison in each public appearance. The actress was present as a guest at the "front row" of the French brand's fashion show at Paris Fashion Week.
One of Chanel's classic outfits is tweed, said and done, the actress arrived at the parade dressed in a mini dress and feathers, stealing all eyes, since she was one of the most anticipated.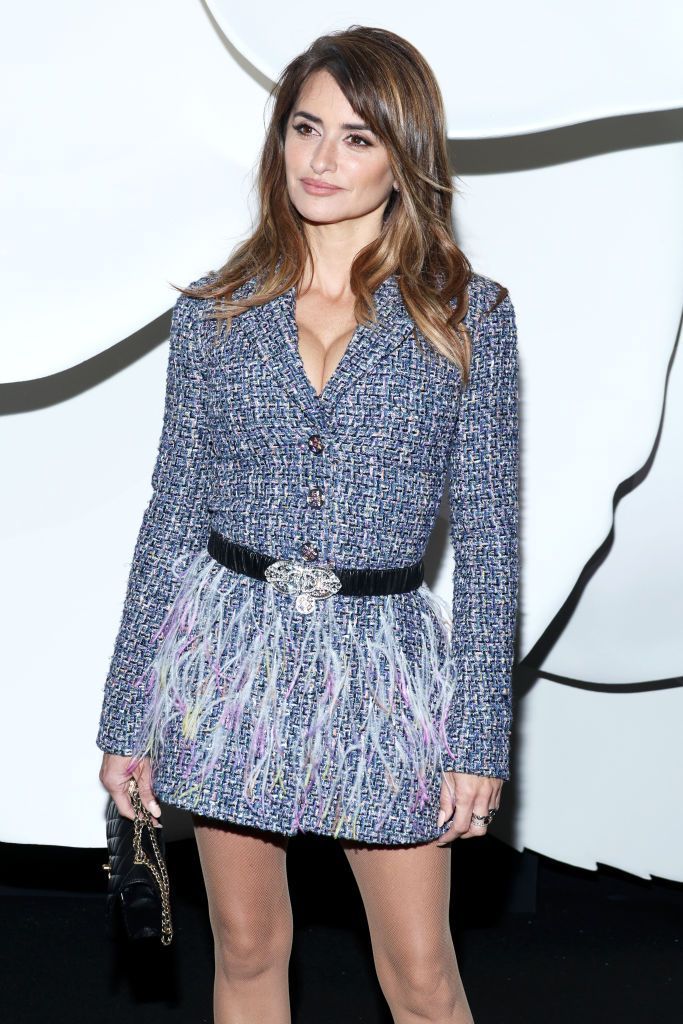 Blazer-style tweed dress, blue and purple tones, mini cut, Penelope's usual look, although one detail in the outfit took center stage: a feathered belt that was complemented with one of Chanel's most iconic handbags and stilettos from patent leather.
DMS