Last Sunday March 12, Iman of Jordan, the eldest daughter of the Hashemite kings, said "I do" to her fiancé, Jameel Alexander Thermiotis, in a ceremony held before 150 guests at the Beit Al Urdun palace. Over there, Queen Rania of Jordan dazzled with an exclusive and personalized envelope.
How is the envelope designed for Rania from Jordan in honor of her daughter Iman
Rania from Jordan she chose a colorful bag that contrasted with the dress chosen for the occasion, from the Dior firm in honor of her son-in-law's grandfather, who worked as a manager for the firm in Venezuela. A design from the Fall 2022 collection in cream in pleated silk, with a turtleneck and puff sleeves.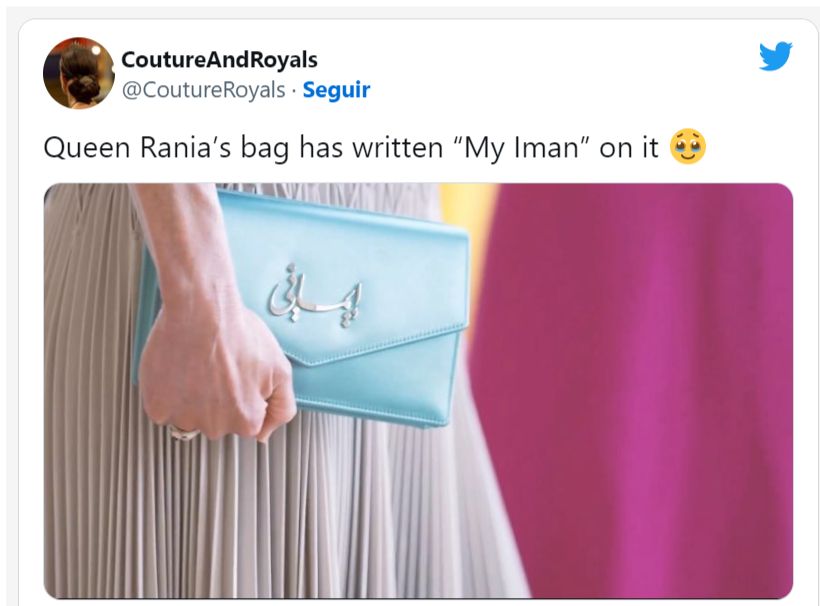 The envelope had an engraving in Arabic that said "My Iman". A whole message full of love for the second of her four children, with whom she has shown to be very close, not only in this ceremony but also in the henna party prior to the wedding.
CS.