The panelist of Carmen Barbieri in "Mañanisima" and Ángel de Brito in LAM, Estefi Berardi, She is always active on her social media. She is always interacting with her Instagram followers by answering the questions that are left in her story box. After sharing a retro photo where the dancer was present at a show of Diego Torres and Chano Charpentier, drew attention that he had a hairstyle flogger bangs.
Estefi is seen with a different look than today, she is on stage, with blonde hair, her bangs on the side and the sides faded, that is, the famous flogger bangs. The dancer made fun of herself when she saw the fashion she wore at the time: "Yes, I did my entire career there… Here she was 14 or 15 years old… And a flogger hairstyle that embarrasses me."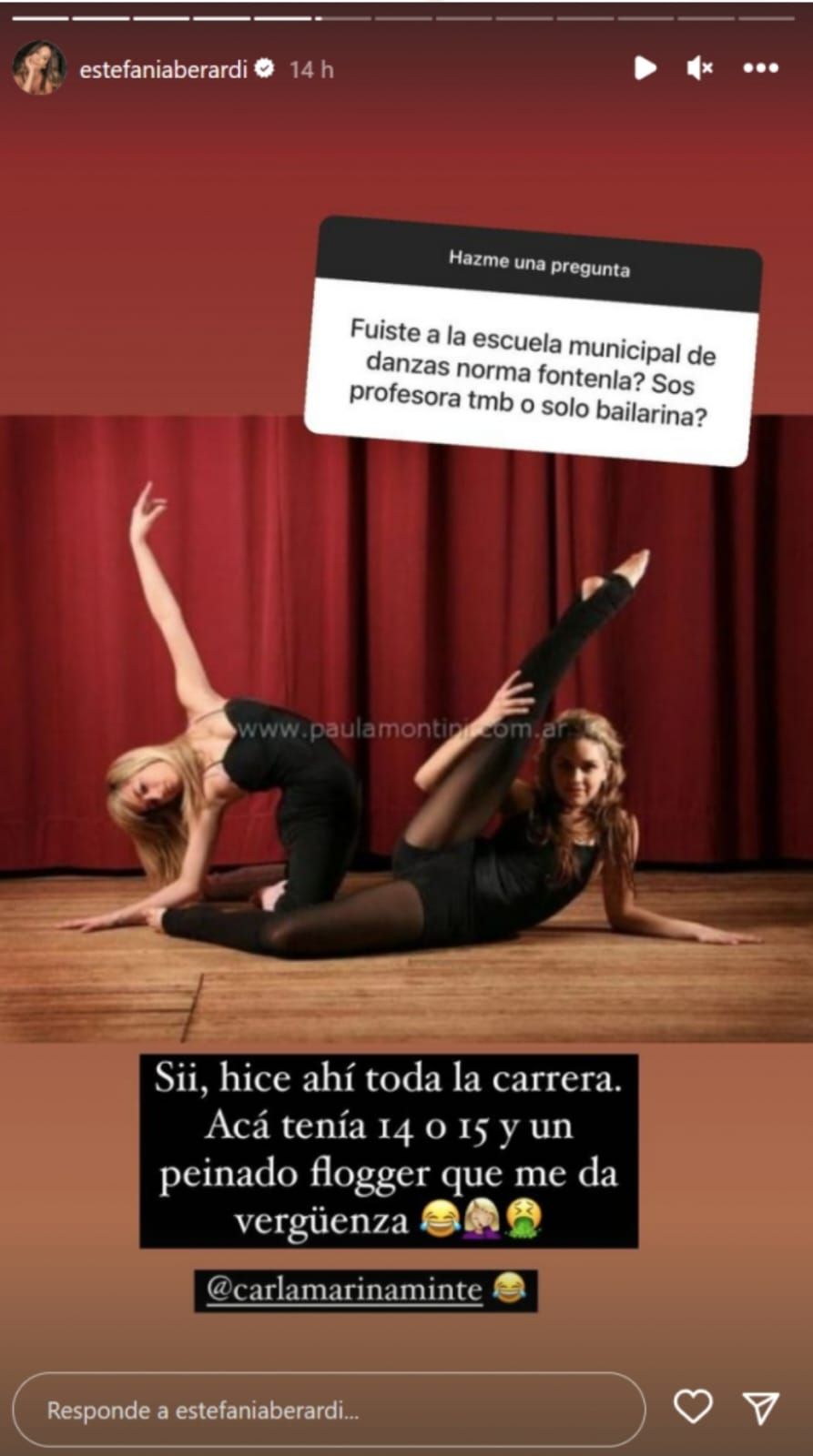 Estefi Berardi and Delfina Wagner said everything
the little angel Estefi Berardi had a strong crossover live with the journalist Delphine Wagner, who was invited to LAM and they told each other everything. The spicy fight began when Alfa's current girlfriend told why she does not like Estefi, who would have contacted her and the young woman did not like the way she asked if she had an outing with Chano: "He asked me about a secondary account because I have it blocked, because I already know it," Delfina commented. "You're a patotera," said the panel guest.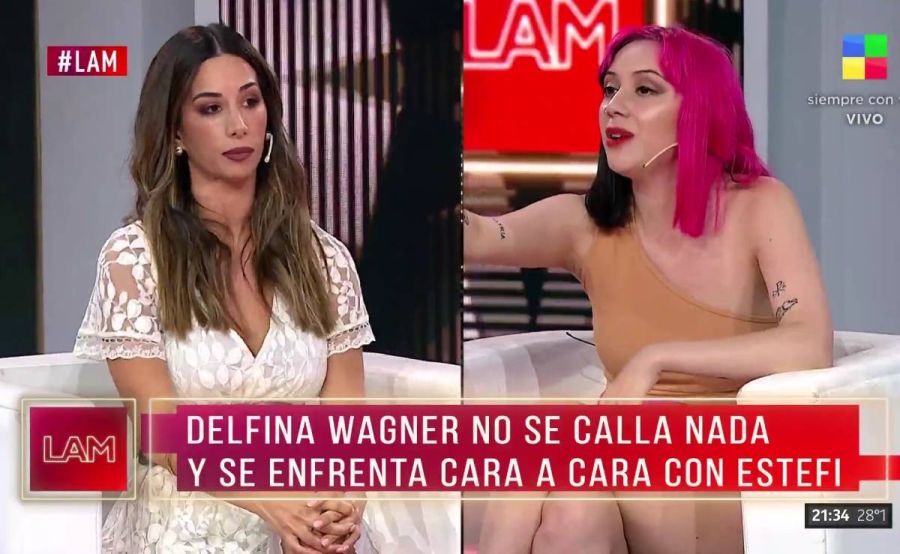 After treating her as a jerk and giving her points for interrupting her when she spoke, the young woman told her: "You didn't mind asking Fede Bal's girlfriend if she wanted you to do what you did to her" and finished: "Go tattoo your pleasure face."
JM