Tamara Báez and L-Gante revolutionized the networks once again when they confirmed that they were spending a few days in Mar Del Plata together, with their daughter Jamaica. All the photos and outings they organized indicated a possible reconciliation between the two, but all these rumors were quickly denied by the ex-partner.
The Jamaican mother received Socios Del Espectáculo at the house where she is staying in Sierra De Los Padres, and during the interview, Báez was in charge of clarifying her sentimental status with the singer and demonstrating the good relationship they have managed to develop.
Tamara began by praising the place where she was staying, being very happy. "This place is very nice, it has a lot of peace", he began by expressing in the note.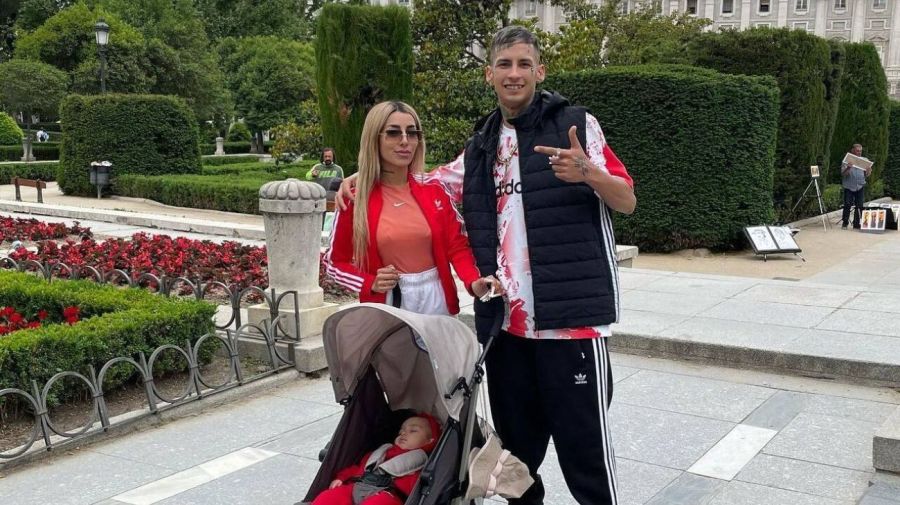 The notero quickly changed the topic of conversation to what is on everyone's lips: his situation with L-Gante. "I imagine that this place has brought them together a lot. Does Elian visit you?he asked.
"Jamaica is very happy and that is what matters to us. We realized that everything has to be fine for her. Yeah, it's good to get along. In fact, we hang out together, ya"Tamara replied, admitting that her daughter was the reason for their reconciliation.
The journalist from Socios Del Espectáculo was surprised by these latest statements by the former from L-Gante, who launched herself as a singer in recent days. "Are they two cool exes, do you mark him if a girl looks at him, or is he jealous of you?", the chronicler asked curiously, to which Tamara replied very calmly: "No, calm down. For now, we just started. We haven't gone through those jealousy situations yet, but it's all good. we are like friends", he sentenced.
Baez later speculated about the possibility of finding love again. When asked about her sentimental status, she stated: "I am super. I am alone, calm with my daughter", showing herself somewhat disinterested in partnering with someone again. However, the chronicler asked her if she would like to fall in love in the future, to which the singer replied: "Obvious, yes, later, yes".