Portuguese Cristiano Ronaldo hopes to make a positive impression for the first time in El Clasico, his team Al-Nassr against Al-Ittihad in the semi-finals of the Saudi Super Cup.
The King Fahd International Stadium in Riyadh will host the Al-Asfarin match, with the winner playing the final match on Sunday with the winner from the Al-Hilal and Al-Fayhaa match.
Ronaldo could not contribute goals in his history when he played his first "El Clasico" match in the three previous local competitions, with the exception of the Portuguese League, as "Clasico" Portugal is known as facing Porto and Benfica, while Ronaldo wore the Sporting Lisbon shirt during his period there.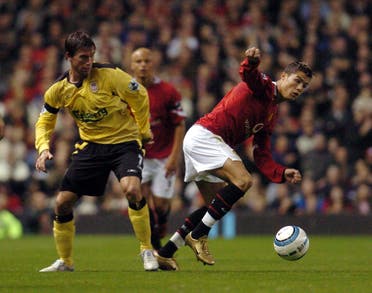 He witnessed Ronaldo's first "Clasico" in the English lands between Manchester United and Liverpool at the time, the match was at "Anfield" in the twelfth round, in which the 18-year-old did not enjoy participating despite his team's victory with two goals without a response, while the return match at "Old Trafford" witnessed his participation Essential and completed the meeting, which ended with the victory of the rival.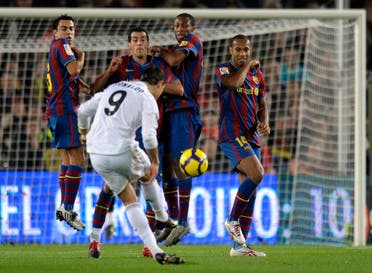 After 6 unforgettable seasons and magical days experienced by the fans of the Red Devils, Ronaldo moved to Real Madrid, Spain, hoping to write history with the royal team, so that the world awaits his first participation with the new slogan in the match, which is the strongest in the world between Real Madrid and its rival Barcelona.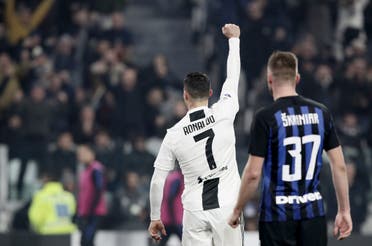 Ronaldo's first match in the "El Clasico" did not end perfectly, as he played more than two-thirds of the match that was held at the "Camp Nou" to be replaced by Frenchman Karim Benzema, and then the match ended with a goal by the Swedish Zlatan Ibrahimovic in the 12th round.
And in his last European stop before returning to Manchester United, Ronaldo recorded his first presence in the "Italian derby" or what is known as the strongest meeting between Italian clubs between Juventus and Inter when the "old lady" hosted the blue team in the fifteenth round of the 2018-2019 season, and the match ended with the victory of his team. With a goal, it was signed by the Croatian Mario Mandzukic.