For several decades, Adriana Karembeu has been part of the daily life of the French. An essential model, she is also one of the ambassadors of the Red Cross. At the same time, the star also distinguished herself in the 7ᵉ art. Like his projects, his private life often makes the headlines! Recently, the announcement of her separation from businessman Aram Ohanian had the merit of surprising her admirers.
"It is with a heavy heart that I write these few lines… Twelve magnificent years spent together… I vibrated at every moment. I have never laughed so much as at your side, said Adriana Karembeu on the Web. " Our story was beautiful and I loved it so much… However, today we decided together to take separate roads… Love will never end. You gave me the most beautiful of treasures… our Nina. You are and you will always remain". In recent weeks, the model has chained the trips to the four corners of the globe to clear the ideas.
A show that lives up to its expectations
His priority remains above all the well-being of his little Nina! Wherever she goes, the little girl is never far away when she is not with her daddy. As a real mother hen, Adriana Karembeu loves to do countless activities with the latter. According to her recent Instagram story, the actress is taking full advantage of the French capital because of Fashion Week like other celebrities!
This Tuesday, January 24, 2023, the businesswoman has also made a remarkable appearance at the parade of Stéphane Rolland. Adorned with an amazing white dress that had a long transparent train, Adriana Karembeu literally turned the heads of photographers. Her endless legs were also put in the spotlight. Concerned about the smallest detail, she also bet on a pair of sequined heels that went perfectly with her sublime outfit. The proof in pictures!
NB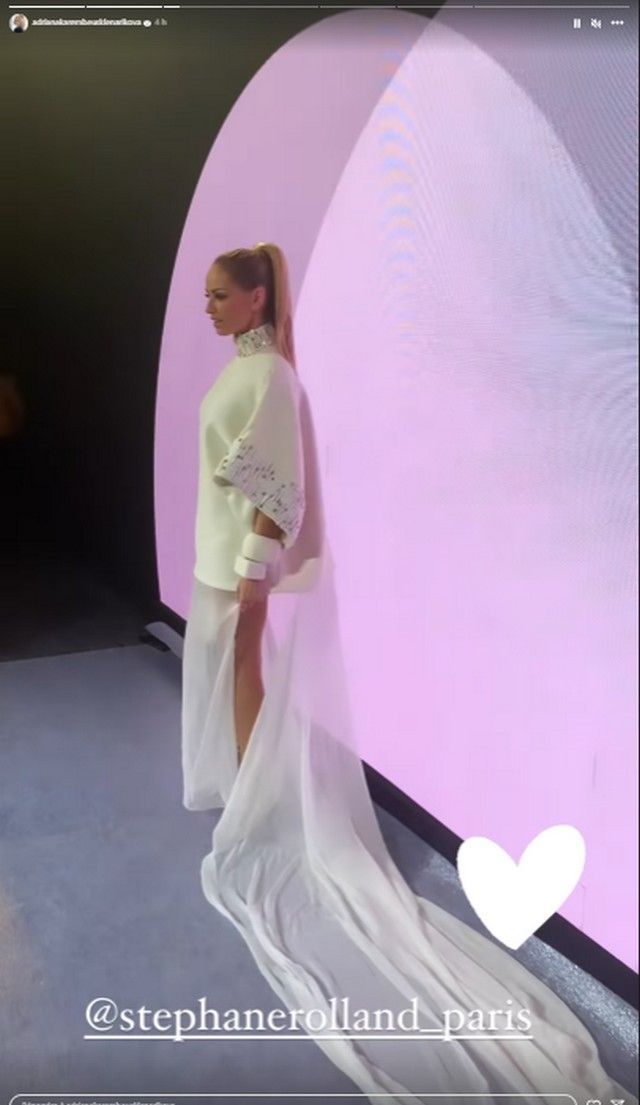 to see also: Has Aram Ohanian just declared war on Adriana Karembeu?