The success of Big Brother is evident and it takes all forms of entertainment by storm. First, El Trece confessed that he was going through a very bad time due to low ratings and now, many actors who are doing a season in Mar Del Plata or Carlos Paz have expressed how the success of the TV program affects them.
This almost inexplicable event usually angers or surprises many actors, including Gladys Florimonte. It is that the actress was conversing with very morningthe cycle driven by Carmen Barbieri in America, when the Telefé reality show came out.
"Gladys is very angry with Big Brother."the notero communicated to the driver, which lit Florimonte's fuse, that nothing was saved.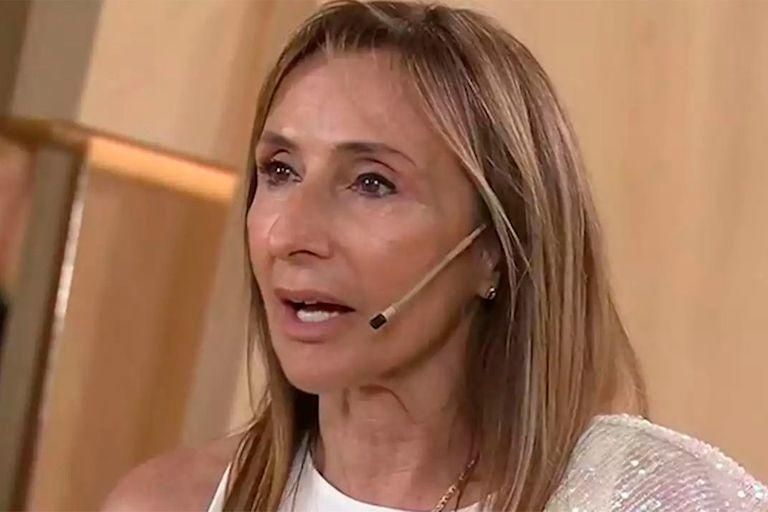 "It swells my balls! I tell you the truth, I don't know what the fuck they see", The actress launched without filters, showing clear anger. Then she continued: "I to Estefi (Berardi) and the other jerk Angelito de Brito who always breaks balls with Big Brother, I sent him several audios "implying how fed up she was with this question that they usually ask all actors.
Unsurprisingly, given her anger over the show, Gladys confirmed that she doesn't watch reality. "I don't watch Big Brother, the only one I know is Alpha because everyone talks about him. So much quilombo because one goes ac… with the other! What do I care about the lives of these!", he expressed.
Far from remaining silent, the actress deepened the reason for the rejection of the Telefé phenomenon: "That is why we are as we are, that is why the country is as it is. What Do I care?!". Faced with these statements, Pampito, who was present on the floor, retorted and explained that the 20 rating points had to be due to something, for which Gladys responded with the same fury: "you have to be very jerk… to see that, and if it has 20 rating points it's because you don't give it anything else. If you give people a comedy and the producers are serious about doing it, or the managers, or fiction, it would be something else, then people go to see it, but there is nothing on television".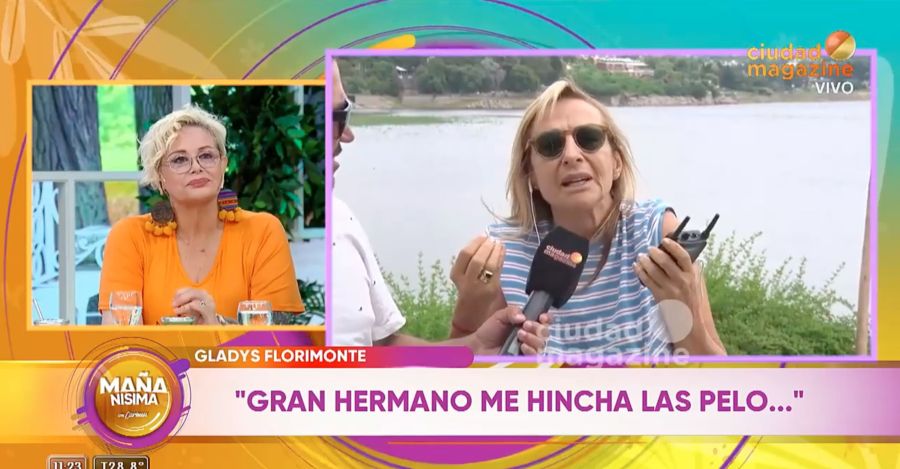 The host and the actress continued to talk about the lack of proposals on Argentine television and agreed that more comedy and fiction programs must be made. On this, Gladys noted that "artists are acting as panelists", to later comment on the programs that she watches and enjoys: "I see The 8 Steps, Laurita, it's a good thing Laurita calls us and we go, we play, otherwise we disappear. I love Del Moro, he is for me one of the best drivers along with Nico Magaldi, I love what he is doing".
Finally, and to everyone's surprise, the actress confessed that she enjoys El Hotel De Los Famosos. "I like the famous hotel, what's more, they were going to call me to go. There is a range of people. I did not accept because I came here for Carlos Paz", referring to the musical that he is currently presenting in the Cordoba city, Madame Tango.
HO