The behaviors between Alpha Y Camila They are giving a lot to talk about. From wanting to sell it as a father-daughter relationship to receiving a wake-up call from Big Brother with psychological assistance.
several days ago Camila Y Alpha they are drawing too much attention inside and outside the house. In the eyes of the public, Alpha have other intentions lattanzio and the blonde does not set a limit. In fact, some users on social networks claim that Camila provokes him and it is his strategy to get him out of the house. Last night, Santiago del Moro he consulted Coti Romero What do you think of the situation and the former little sister expressed that "It is getting out of hand."
"At first, it seemed like a father-daughter relationship, but now it reaches a point where it no longer sets the limits that it really has to set Alfa," explained the Correntine. Some of the panelists recalled the criticisms that Alpha did to Coti because of the big age difference he had with Alexis and they treated him as a hypocrite. "For me she used that, she thinks she's saved by Alphawhich works for him, but he doesn't realize it", was the analysis of the strategies of Camila What did Coti Romero.
In a conversation between Alpha Y Rominathe former deputy warned him about the dangers of having these behaviors. Romina assured him that it looked very bad with the outside and that the confused attitudes of Camila they are his strategy to position him as a pervert and to leave the house. But without listening Alpha He replied that "I don't look bad, I look like the old man of 60 who can get up at 20".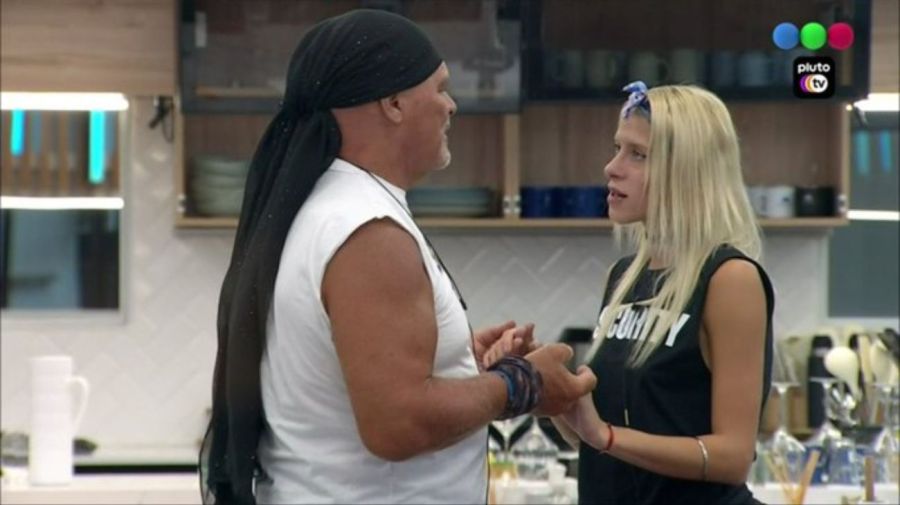 Continuing the discussion, marisa brel He assured that, if he falls on the plate again, the people will vote for Camila because it's not nice to see how you don't put limits on your partner and seems to enjoy that rather strange role of father and daughter. "I think that if Camila goes to the plate, people take her out of it because she is angry because she does not set limits," the panelist concluded.
Why the psychologists summoned Alfa and Camila to analyze their bond
In recent days, there has been much speculation about the bond they share Alpha and Camilla of Big Brother. The closeness between them is evident, both physical and verbal and apparently they were about to kiss, however, these movements worry the fanatic public of the most famous house since repeatedly the 21-year-old girl planted a "no" on the veteran player. Thus, Big Brother decided to intervene with psychologists to find out what is happening.
OL.