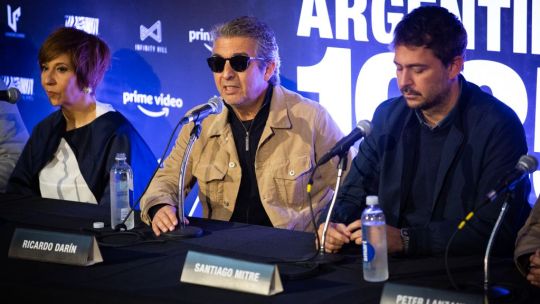 This Tuesday the Hollywood Film Academy announced the nominees for the delivery of the oscars Y "Argentine, 1985" it took its nomination for Best Foreign Film.
In the midst of the emotion that this merit generated to reach the highest award in Hollywood, Ricardo Darín spoke about how this nomination impacted him: "I had not gotten on the anxiety machine much until now. It's a joy, of course. We all turned on to television", acknowledged the actor in a talk with Radio con Vos.
In this sense, Darín, who plays prosecutor Julio César Strassera, spoke about the value of "Argentina, 1985". "It is the vindication of what was that extraordinary trial, unique in our continent, that pushes. But the film was considered in general terms, as a film," he opined.
"What the movie generated is impressive. That kind of emotional ups and downs is due to the fact that it has a very solid, intelligent, brave script. The possible controversies that the script could generate are assumed in the first person, put on the table. And I think that has been highly valued," he added about the phenomenon that was generated in theaters.
Then he highlighted: "It is fundamental for the youngest. The boys who were born in a democracy do not necessarily have to perceive the importance of what its construction meansThey take it naturally, it is the natural order of things. The film suggests remembering and vindicating the struggle of many people and the lives that were lost," reflected the actor.
The actor also assured that as he did with "El Secreto de sus Ojos", by cabal he will not attend the most important awards ceremony in Hollywood.
Ricardo Darín's World Cup speech after winning the Golden Globe with "Argentina, 1985"
"Argentina, 1985" was awarded as the best non-English language film with a Golden Globe. Ricardo Darin, who played Julio César Strassera, turned his words of gratitude into an emotional World Cup speech and revolutionized the Argentines.
Argentina has been receiving excellent news since we became World Champions, the most watched film in the entire country was nominated for the awards Golden Globes and was victorious in its category. During the speech of Ricardo Darinwho stood out for his performance as the prosecutor who prosecuted the military of the 1976 dictatorship, was moved and decided to speak in Spanish to send greetings "to your people."
"I am going to speak two words in Spanish for my people. For all the people of Argentina, after seeing the world championship this is a great joy", finished Darin.