Nicole Neumann is in Europe enjoying herself with her family and, from the streets of Spain, she sets trends with all her outfits, which she frequently shares on her Instagram.
Recently, the model showed in her stories very trendy pants, in a faded color and embroidered with the famous Mickey Mouse. Below the pocket was the face of the character, while on the leg, the jean had an appliqué of an "M", referring to the name of the Disney mouse.
Nicole noticed the wall lamp and took the opportunity to comment in a humorous tone: "M for Manu… or Mickey?"he wrote in his story.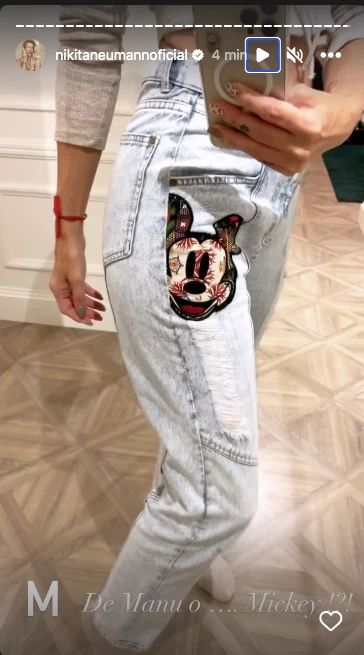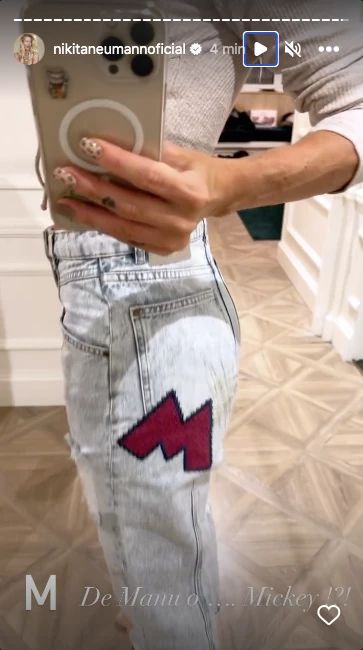 The jean that Nicole wore is a trouser cut called Boyfriend, which has already been all the rage for some seasons, and even more this 2023.
The Boyfriend jean is characterized by having a loose cut, a bit masculine (hence its name, boyfriend in English). They have a medium waist, wide and straight cut, making them ideal for relaxed and casual days.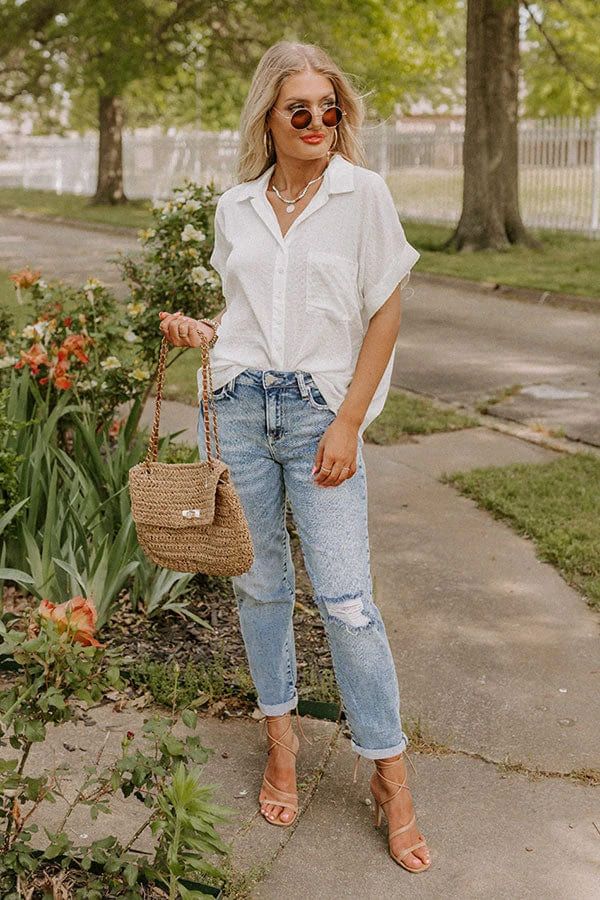 Indiana Cubero, the great absentee from Nicole Neumann's family vacation
Nicole Neumann met with her daughters Sienna and Allegra Cubero, after her engagement to Manu Urcera, to travel to Europe for a few days. However, she was surprised by the absence of the eldest of the daughters she shares with Fabián Cubero, Indiana.
Much has been speculated about why Nicole's daughter did not want to travel, with many rumors going around about a possible estrangement with her mother.
Débora D'Amato revealed in A La Tarde what the current relationship between Indiana and Neumann is like. "There are, yes, some differences with his mother", The panelist began by explaining.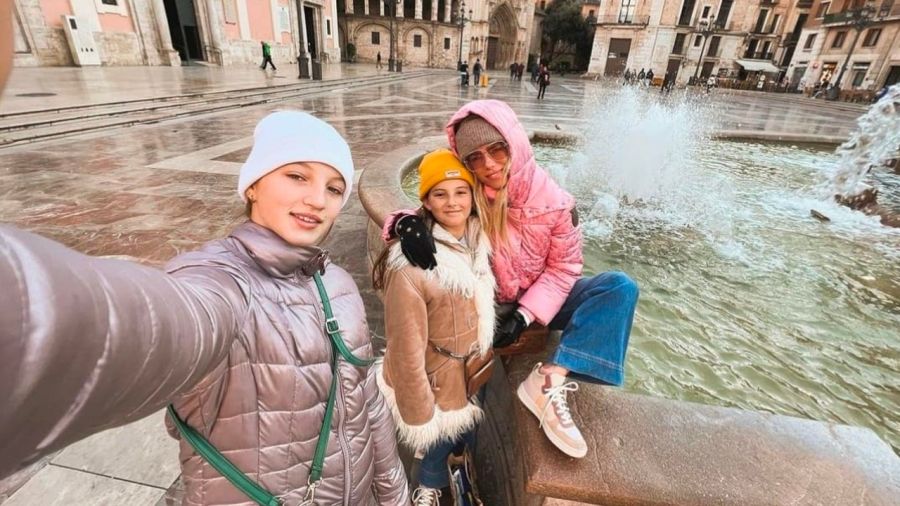 "As happens in many families where the parents are separated, one of the children decides to go live with one of them. But the rumor spread that Nicole would have refused to sign the authorization for Indiana to travel to Punta Cana with her father.", continued D'Amato, alluding to the vacations that Fabián Cubero is enjoying with Mica Viciconte and his son Luca.
"I am going to say that it is not that Nicole did not sign the authorization, but rather that she called her daughter to invite her to travel to Spain to smooth things out. But Indiana told her 'mom, differences can't be fixed with trips'"he concluded, making it very clear that the relationship between mother and daughter is not at its best.
HO