Barbie Velez She is in the last stage of her pregnancy, and has agreed to the arrival of her first child with Lucas Rodriguez in February. From her Instagram account, Nazarena's daughter shares her day-to-day course of her pregnancy, eight months and very happy, a few days ago she shared a photo enjoying the summer days in the pool, her family and her belly :''Last little trip without baby in arm"wrote.
The whole family is looking forward to the arrival of the baby, especially Nazarena Vélez who is looking forward to holding her first grandchild in her arms. In a dialogue with Partners of the Show, she told how she feels, the mix of emotions and how her daughter goes through the last days: "I feel like I'm going to have my fourth child'he expressed.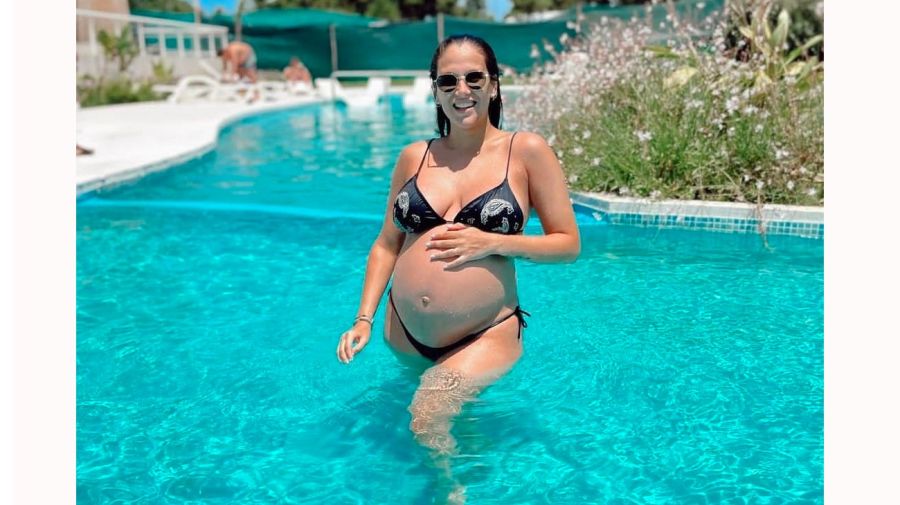 In addition, he revealed how his daughter is waiting for Salvador, the name that Lucas and Barbie chose: "Incredibly well. She is very, very well. She is beautiful, she is enjoying it, she is living it with a lot of love, so it makes me very happy", assured
And commented: "He wants to enjoy and he is enjoying his belly a lot, and I love it. I tell you that I have to hold back a lot. Because it's like I'm going to have a child, but without carrying it in my belly. It's crazy, I feel like I'm going to have my fourth child", she affirmed with a big smile on her face, for the happiness of being a grandmother for the first time.
Barbie Vélez revealed what her first child will be called
Barbie He gave an interview this Monday morning to Socios del Espectáculo and told how he feels in the days before being a mother: "I am 36 weeks and I feel flawless. Although I shake and those basic things of any pregnancy, the truth is that I feel barbaric. In fact, I was able to do this trip that my obstetrician allowed me, so it's super good."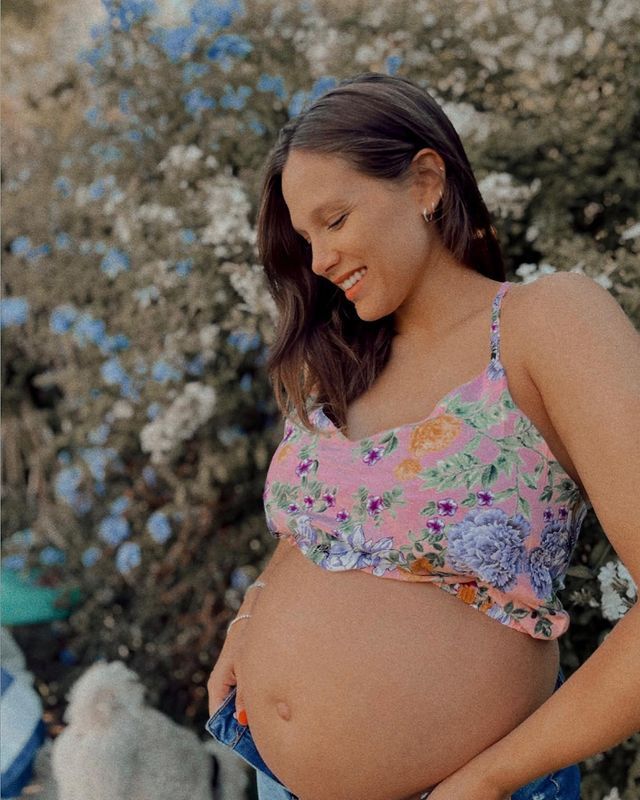 He also assured that he has all kinds of cravings and then revealed what his first child will be called, surprising the entire audience of Socios del Espectáculo: "It will be called Salvador, but I do not rule out changing the name at the last moment"confessed Barbie Velez. He also stressed that so far he has decided that he will have a natural birth.
"I will have a natural birth, but I will be open to the possibility of going to a cesarean section. Whatever is best for the baby and me.". And finally, she emphasized the good job that her husband is doing in taking care of her: "If I was in love with Lucas before, now more with how he takes care of me and fulfills me. It's a sun and I love it"hill Barbie Velez.
DM