Barby Franco and Fernando Burlando received their daughter Sarah on December 18 of last year, the result of their relationship of more than 12 years. On her Instagram, the influencer shared the news with her millions of followers, showing the couple more than happy with the new member of the family.
Now, more than a month later, Barby turned to her social networks again to show something that moved her a lot and she couldn't help but share with her followers.
is that the actress Agustina Cherri She began following the influencer on Instagram and the news caught Barby, who considers herself a huge fan, by surprise. "I'm dying! Do you understand that he was a big fan of hers when she was doing Chiquititas?", he wrote in a story, showing the notification that had arrived on his cell phone.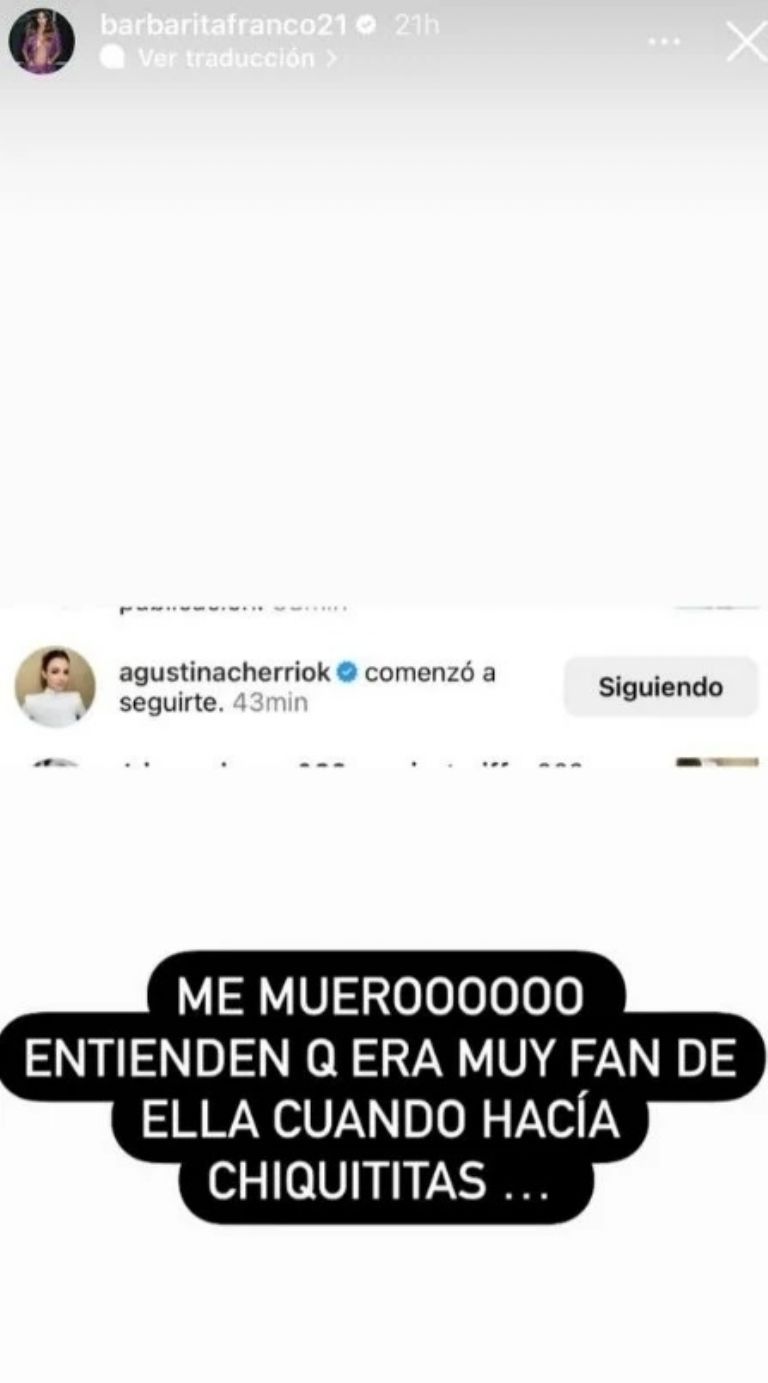 The reason why Agustina started following Barby probably has to do with both of them becoming mothers at the same time. On the one hand, Sarah is Franco's first daughter, while Agustina received her fourth child this week, Bono Vera.
It is clear that Agustina wants to support and closely follow the new stage in Barby Franco's life and be aware of all the details, such as the almost 2 million followers she has on her Instagram and is constantly updated.