Rodrigo dePaul "hurried" Tini Stoessel on social networks after the singer's trip to Argentina unexpectedly. This message arrived early this Monday, when it was learned that she had arrived in the country.
This morning, the Real Madrid player shared an image with his pet from Madrid and with a direct message to the singer.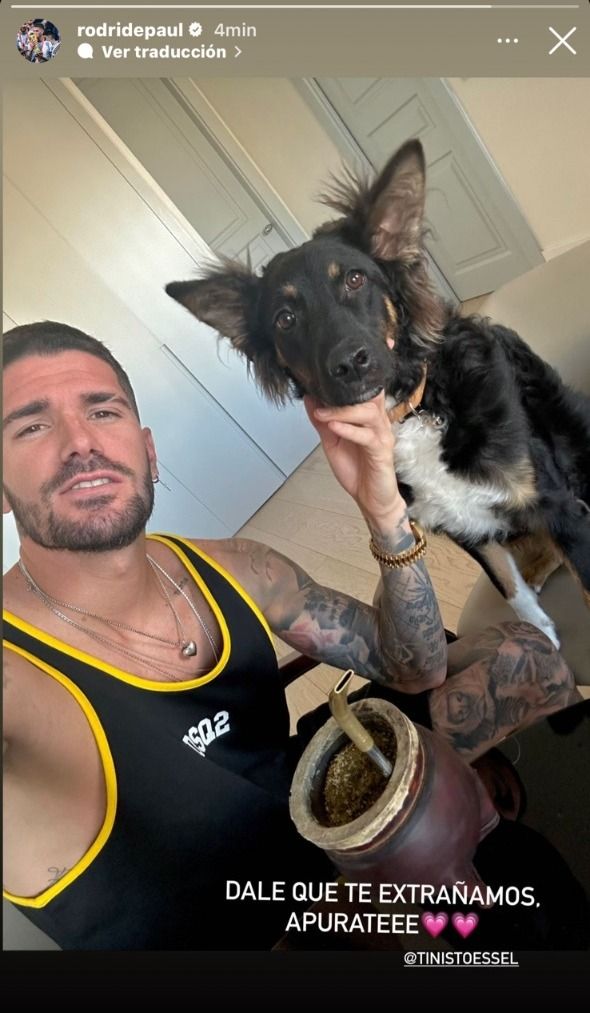 "Give it, we miss you, hurry up," wrote Rodrigo de Paul next to the dog in the house they share in Madrid.
Rodrigo De Paul put a condition on Camila Homs to comply with the economic agreement: "Every 45 days"
It is public knowledge of the bad relationship that exists between Rodrigo DePaul and Camila Homs since they separated. Although they would have reached an economic agreement, the back and forth between the two does not give way due to issues related to their children.
In "A La Tarde", they reported that Rodrigo DePaul he would have put a key condition to comply with the millionaire agreement he made with his ex-partner and mother of his children, if this requirement is not met, the athlete would not pay the pre-established fee.
Camila Homs will have to travel with her children to Madrid, where the soccer player works, so that he can be reunited with the children. This should be repeated every 45 days so that long periods of time do not go by without being able to share time together due to the work commitments of the Argentine National Team player.
This condition seeks to shorten the distance between Francesca and Bautista with Paul'staking into account that since last year, Camila has been living in our country where she began her career as a model.