After the end of their relationship in September of last year, Tamara Báez and L-Gante were involved in different rumors of infidelity and other scandals, but they recently decided to put a truce in the conflict and get along better, for the sake of their 1-year-old daughter. old.
Despite the good bond between the two, the singer was linked to other figures such as Wanda Nara or his last partner, Mica Pride, and in turn, Tamara Báez said that the relationship works merely because of her daughter, ruling out a possible rapprochement.
However, now the Jamaican parents surprised everyone by seeing themselves together in Mar Del Plata, enjoying a few days at the beach with the family.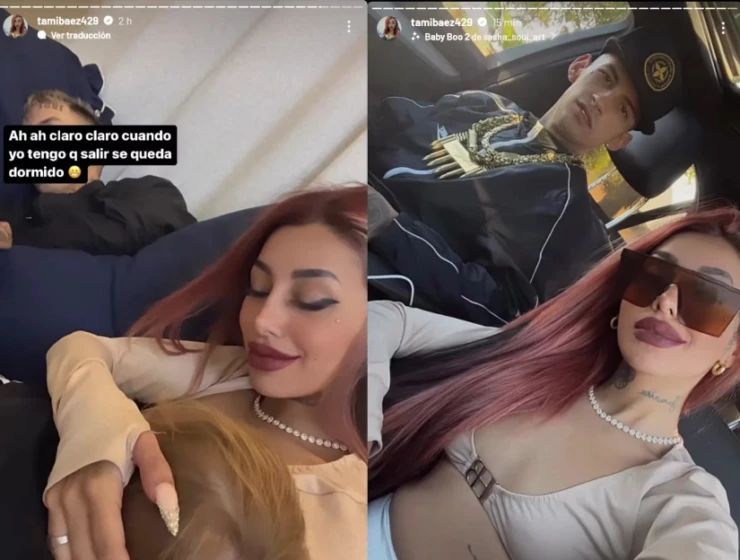 L-Gante and Tamara settled in a large house in Sierra De Los Padres, which has a pool and where they spend much of their time. Together they organize trips to the beach, play with their daughter, have lunch and dinner at home, and also take the opportunity to go out at night.
Báez had speculated about this possibility of a shared trip with the Cumbia 420 singer in a live on Instagram. "No, I'm not going on vacation with him, but he can look like a beach or a dance floor, as appropriate because we are a family", expressed the influencer, explaining that, although they did not travel together, a meeting was likely.
Whatever their bond, it is clear that both have managed to put their differences behind them and strive every day to raise Jamaica to the best of their ability.
Tamara Báez launches as a soloist with "Cuánto Te Quiero"
Following in the footsteps of her ex, Tamara decided to turn all her experiences and personal experiences into music and premiered the cumbia hit: "How much I love you".
The song is a collaboration with The Old Marquezand the lyrics of the theme have been related to the influencer's relationship with L-Gante.
It is that part of the song says: "I want to see your naked body on my bed and fill you with kisses with my mouth. Feeling your breath on my chest, feeling your mouth tell me 'I love you'. You know I love you, without you I don't know how to live, if you're not with me I feel like I'm dying, you left a void here in my heart and this is your way of asking for forgiveness", hinting at a possible approach to the father of his daughter.