Jimena Barón shared a photo in her room on her Instagram Stories wearing a black micro bikini. Later, the actress showed that she used it to get into the pool with her son Momo.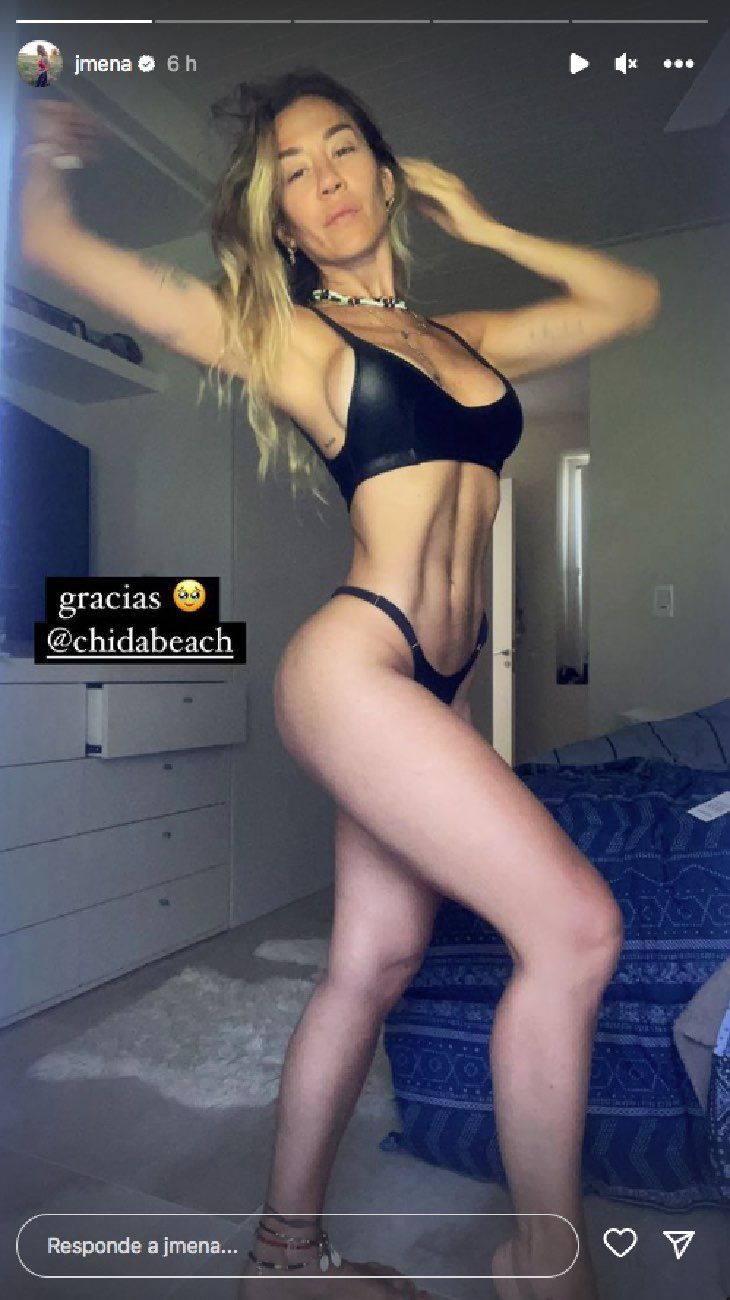 In the Instagram Story that mother and son were in the pool, the singer also did pirouettes and wore her new swimsuit.
"The end", wrote Jimena Barón. He meant that after jumping into the water, Momo appeared in the foreground.
The microbikini used by Daniel Osvaldo's ex had narrow straps and a V-shaped bra.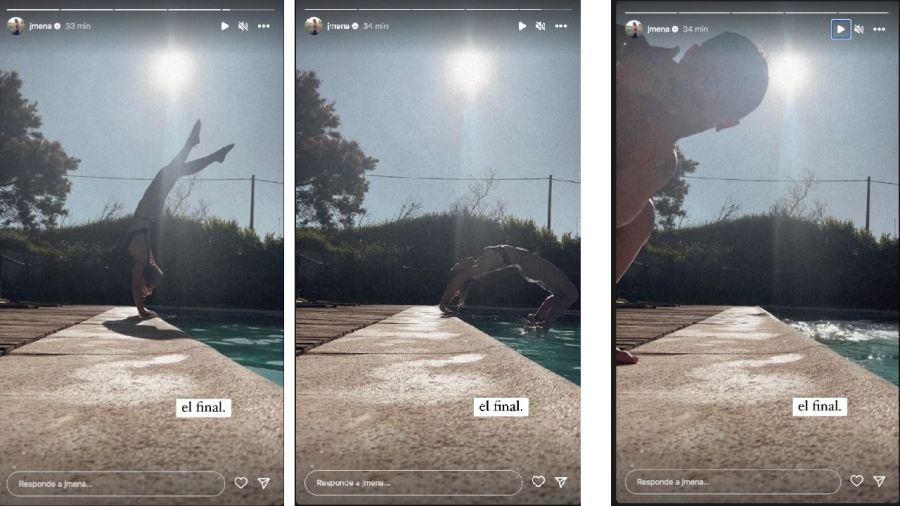 Jimena Barón revealed the hobby she shares with Momo: "She goes with a fanny pack to sell what we did"
Days ago, Jimena Baron is always in charge of sharing the funniest stories about his son Morrison, nicknamed momo, and show how they cope with the summer, doing different activities together. On this occasion, the actress shared the new hobby that her son discovered and how happy he is with the results, to the point that she decided to market them.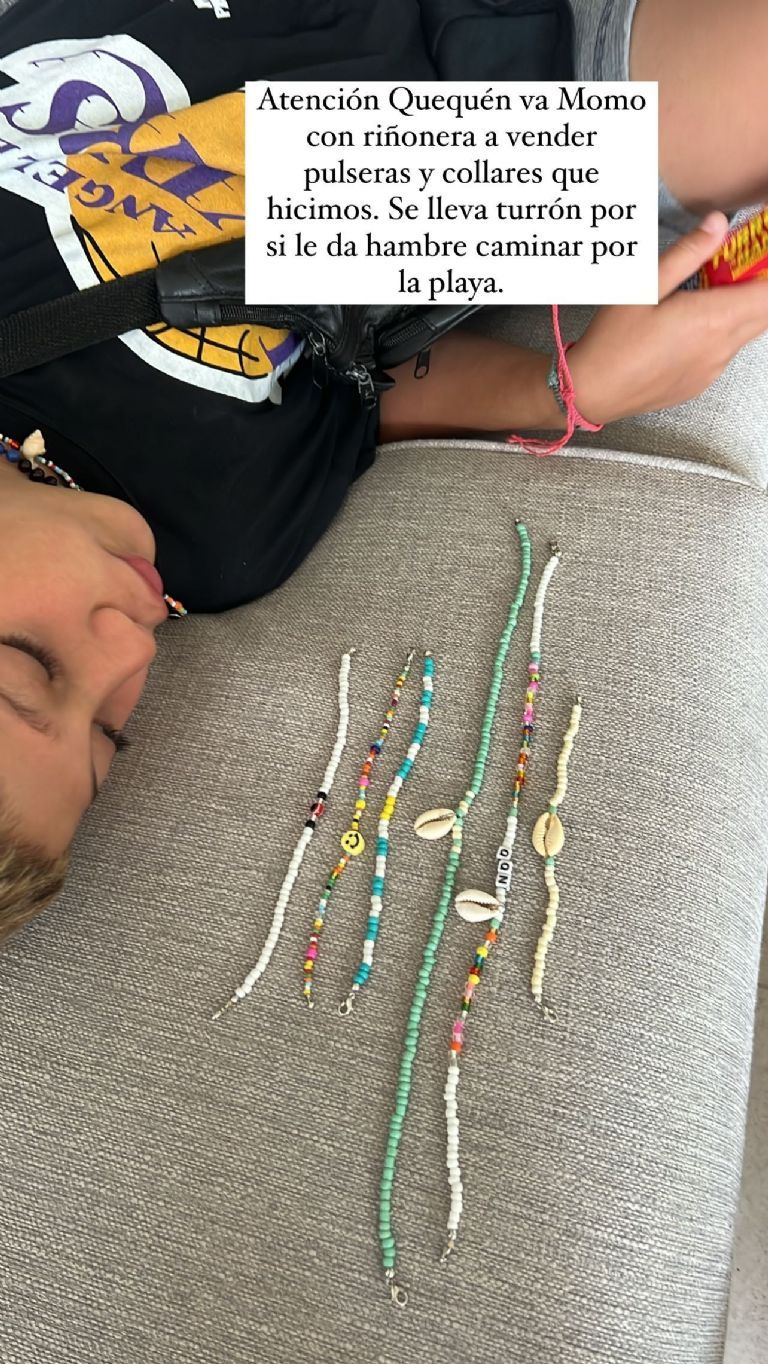 In her Instagram stories, Jimena Barón uploaded a photo of Momo lying on an armchair, next to many bracelets and necklaces made with colored beads and sea snails, made by himself with his mother.
"Attention Quequén, Momo is going with a fanny pack to sell bracelets and necklaces that we made. He takes nougat in case he gets hungry walking on the beach", wrote Jimena Baron, next to the snapshot.