Jeremy Renner, days ago, was discharged after two weeks hospitalized for a serious accident he suffered in the snow.
"Out of my brain fog, but in recovery. I'm very excited for being able to watch episode 201 with my family at home", The actor wrote on his Twitter at that time, referring to the series that has him as the protagonist, Mayor of Kingstown.
Now, having made clear the concern of his loved ones and his fans for his state of health, the actor made a new post on his social networks where He showed a picture of his rehabilitation and wrote a message.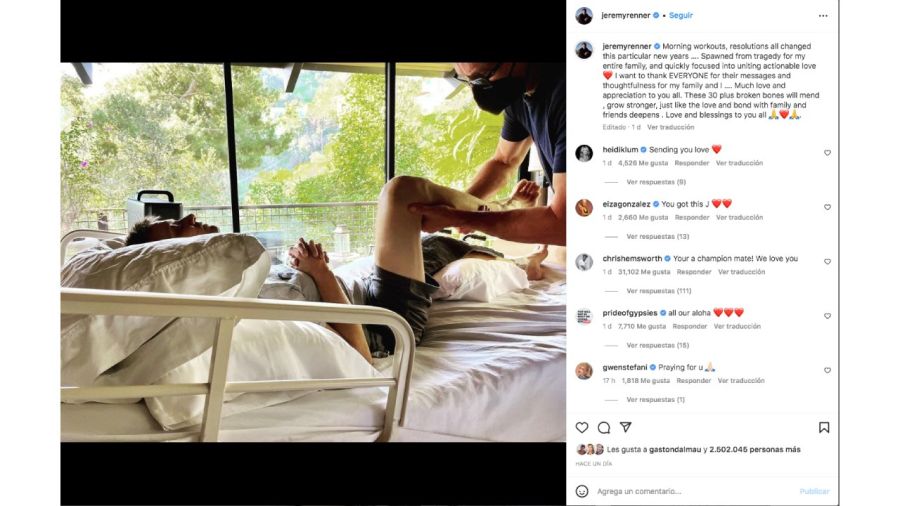 "Morning workouts, resolutions, everything changed this particular new year…. Spawned from the tragedy of my entire family, and quickly focused on bringing actionable love together," Jeremy Renner began writing. And he continued: "I want to thank EVERYONE for your messages and consideration for me and my family… Much love and appreciation to all."
Finally, the actor stated: "These 30+ broken bones will mend, grow stronger, just as love and bond with family and friends deepen. Love and blessings to all."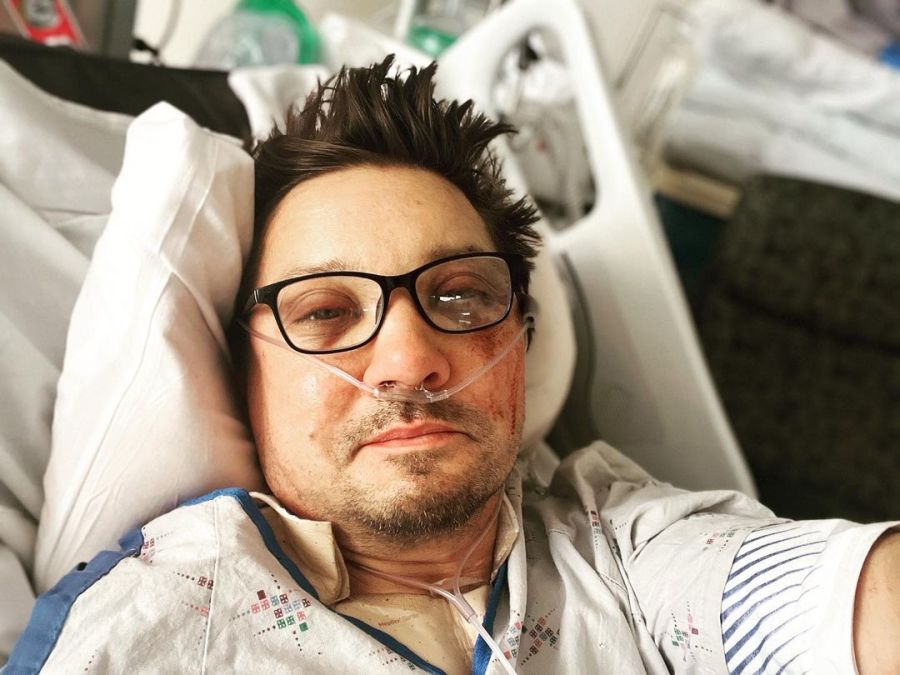 Jeremy Renner immediately began to receive thousands of Likes and messages from his followers, loved ones and even some of his friends from The Avengers, Chris Hemsworth and Chris Evans.
The interpreter of Thor dedicated some tender words to him: You are a champion, friend! We love you. And whoever put himself in the shoes of Captain America even made him laugh.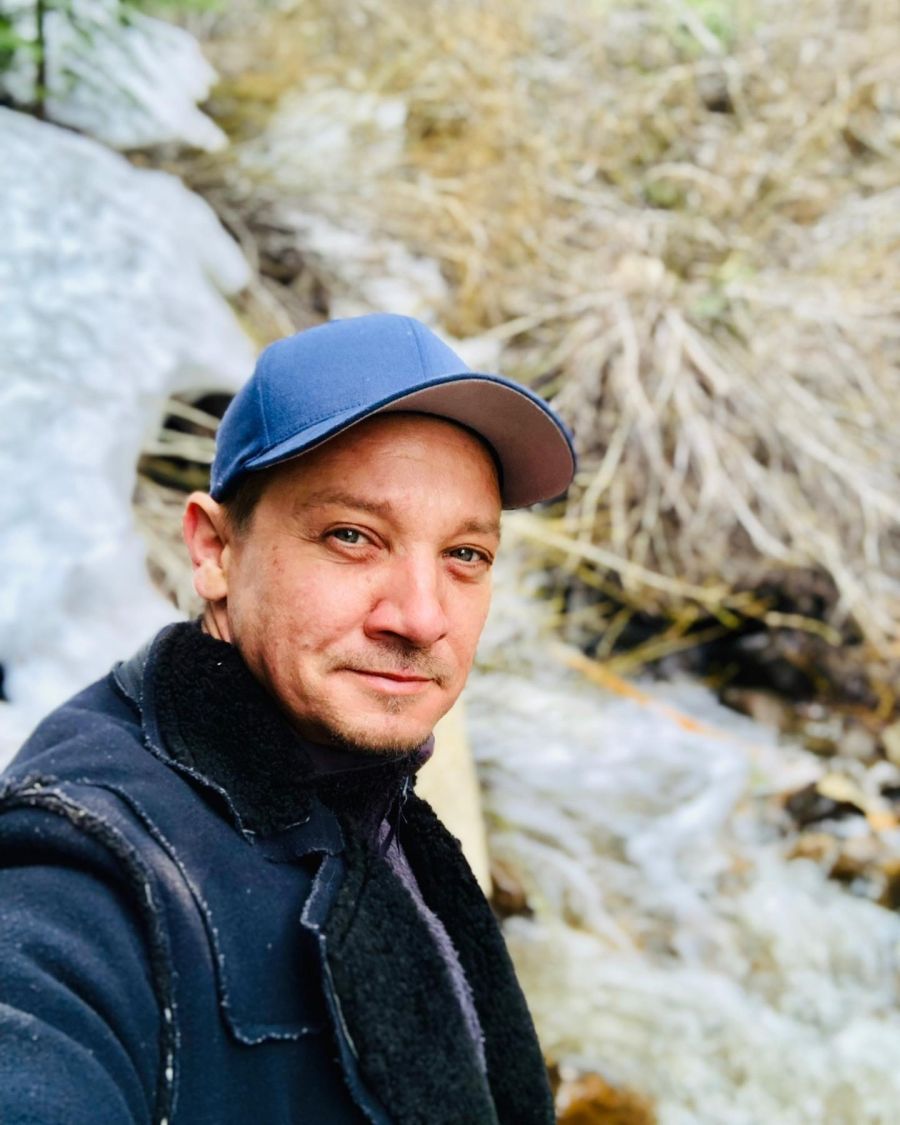 Jeremy Renner: they assure that his recovery could take two years
According to RadarOnline.com, close friends of the actor revealed that his condition is "much worse than anyone knows" and noted that it could be two years before the actor makes a full recovery again.
Another informant said that Jeremy Renner he was conscious enough to realize his plight. "I knew I was in bad shape and that I might not get out of this," assured.
The news outlet further mentioned that they were told that he has undergone two operations so far and is likely to need more in the coming weeks on his leg.