Barbie Velez You are in the last days of your pregnancy. In the coming weeks, she will receive her first baby, the result of her relationship with Lucas Rodríguez. Currently, the actress is in Mar del Plata enjoying a well-deserved vacation before giving birth.
In this sense, Barbie He gave an interview this Monday morning to Socios del Espectáculo and told how he feels in the days before being a mother: "I am 36 weeks and I feel flawless. Although I shake and those basic things of any pregnancy, the truth is that I feel barbaric. In fact, I was able to do this trip that my obstetrician allowed me, so it's super good."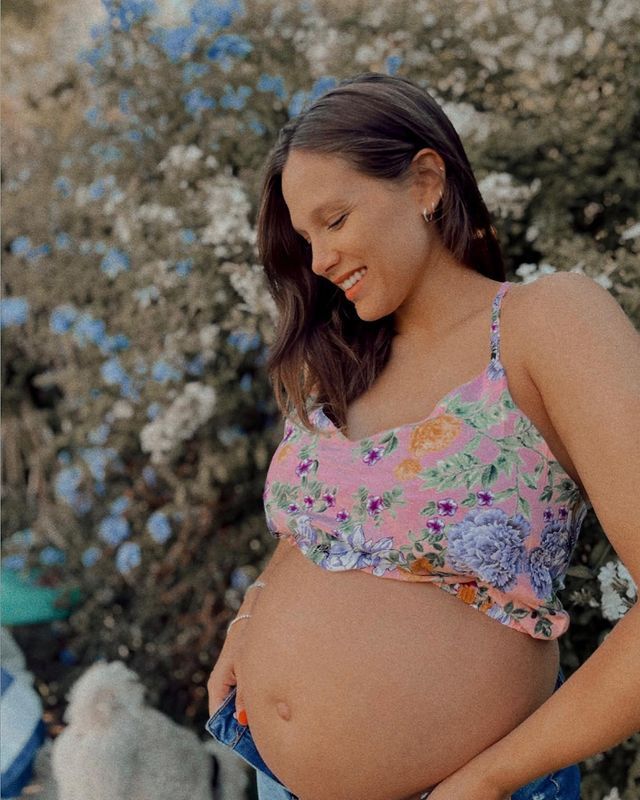 He also assured that he has all kinds of cravings and then revealed what his first child will be called, surprising the entire audience of Socios del Espectáculo: "It will be called Salvador, but I do not rule out changing the name at the last moment"confessed Barbie Velez. He also stressed that so far he has decided that he will have a natural birth.
"I will have a natural birth, but I will be open to the possibility of going to a cesarean section. Whatever is best for the baby and me.". And finally, she emphasized the good job that her husband is doing in taking care of her: "If I was in love with Lucas before, now more with how he takes care of me and fulfills me. It's a sun and I love it"hill Barbie Velez.
A.M