Alejandro Fantino has been with Coni Mosqueira in Istanbul. The couple is enjoying a romantic honeymoon and they periodically share images of their walks and outings.
On this occasion, the journalist recounted an unusual event that he experienced in a hairdresser's and showed it through a video on his Instagram Stories.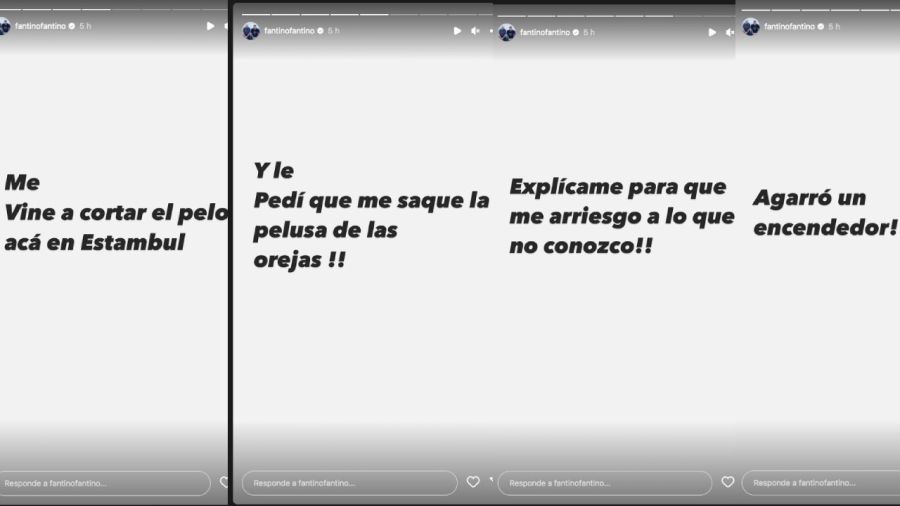 "I came to cut my hair here in Istanbul. And I asked him to get the fluff out of my ears," he began by explaining Alexander Fantino. And continued: "Explain to me why I risk what I don't know. He grabbed a lighter!"
Following this, he shared the video at the hairdresser where the hairdresser was seen passing a lit lighter through one of his ears. "It catches fire", the journalist told his wife who was behind him.
A method never seen before, at least in our country. Don't try it at home!
How the love story of Coni Mosqueira and Alejandro Fantino began
Months before announcing their wedding, Alexander Fantino and Coni Mosqueira exclusively revealed to CARAS how their story began.
"Look how beautiful, the love of my life arrived there", she told them, and provoked immediate laughter from both of them. "I am zero expressive, I was not drunk or anything, but as soon as I saw him all tall, blond and muscular, he caught my attention. I had never seen him in person nor was he someone I liked on TV. We exchanged Instagrams and the next day we started chatting," said the model.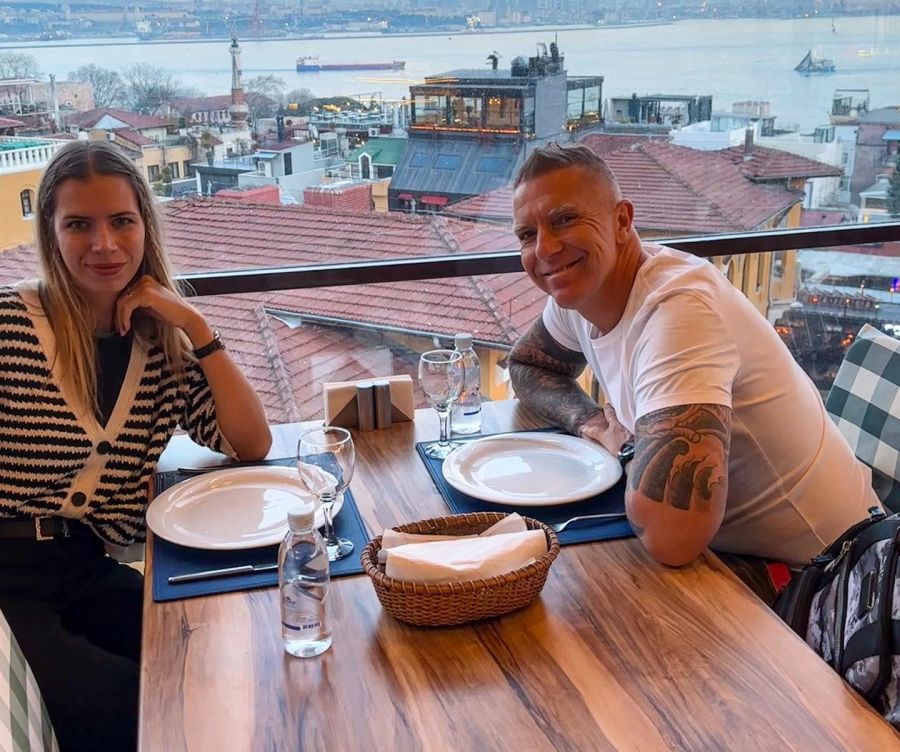 I saw her there in the VIP and something happened to me inside. We chatted for five minutes and I felt that kind of connection that happens very rarely in life, maybe never. It seems very simplistic to say that it was love at first sight, but something had undoubtedly happened. That night I was mobilized, the next day we chatted, I invited her to dinner and the relationship began, "added Alejandro Fantino.