Daughter of Pampita and Roberto García Moritán, it is impossible that the girl is not always wearing an outfit that steals all eyes. Ana Garcia Moritan She became one of the girls who set trends in children's fashion.
On this occasion, it was Roberto García Moritán who shared on his official Instagram account a series of images of his daughter wearing an exclusive swimsuit that caused a wave of tenderness among his followers.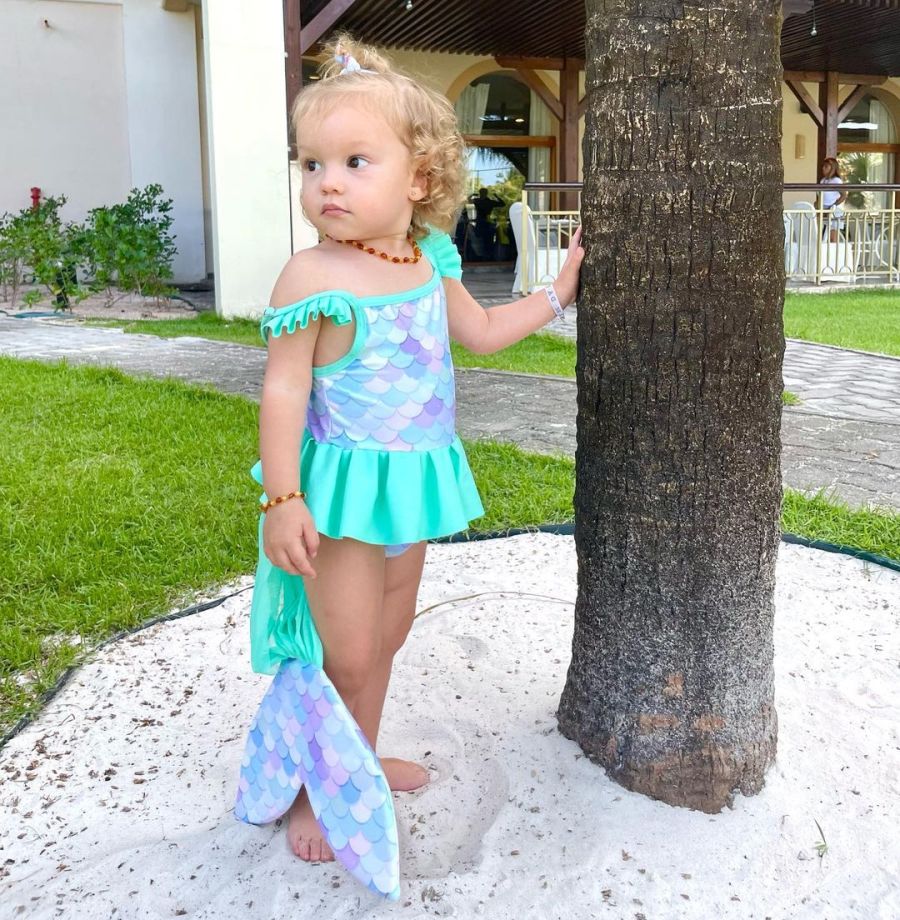 "My mermaid"expressed the businessman when referring to Ana Garcia Moritan who wore a mermaid mesh. It is a one piece with a small skirt and a print of scales. Although the special detail was given by the mermaid tail that she was wearing behind.
The bathing suit offers the possibility of putting on and taking off the exclusive detail with which Pampita's daughter walked through the entire garden of the hotel where they are staying in Brazil.
Ana García Moritán joins Pampita's "Total black" and sets the trend for the summer
From the girl's Instagram account, a complete book of photos with her denim black look was shared, very similar to the outfits that the model uploads and shares with her fans on social networks.
In this case, the only daughter that Roberto and pampita For now they have in common, he fell in love with his faithful followers with a Noir-colored shirt with helmet sleeves and a round neckline.
Her much talked about look was combined with a denim skirt and an elastic waist, in tune with the blouse. A whole little angel dressed in full black. This outfit was completed by the girl with basic black sandals with bright colors, such as red, yellow and blue, among others..